Everyone has seen that Kim Kardashian has adorable four kids that look more and more like their parents with every new day. Recently, Kim proved that the pair's eldest son looks identical to her when she was his age.
The 39-year-old reality star shared on her Instagram Story a side-by-side photo of Saint now and her as a child, and wrote: "My twin in every way." And they really look alike.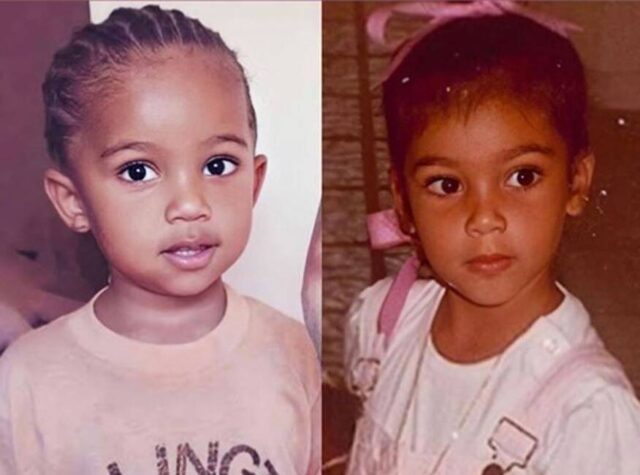 The Kardashian-Jenner family is known for the love they have for their children and are always happy to show them on social media.
Read Also: Kim Kardashian Adapts Her Workout Routine For Everyone
The mother of four recently dropped a hint that she doesn't want to have any more kids when she wrote: "Psalmy you complete our family," and added, "You make everything perfect."
Also, see more of the heart-warming snaps that show the perfect Kardashian mother-kid love here: