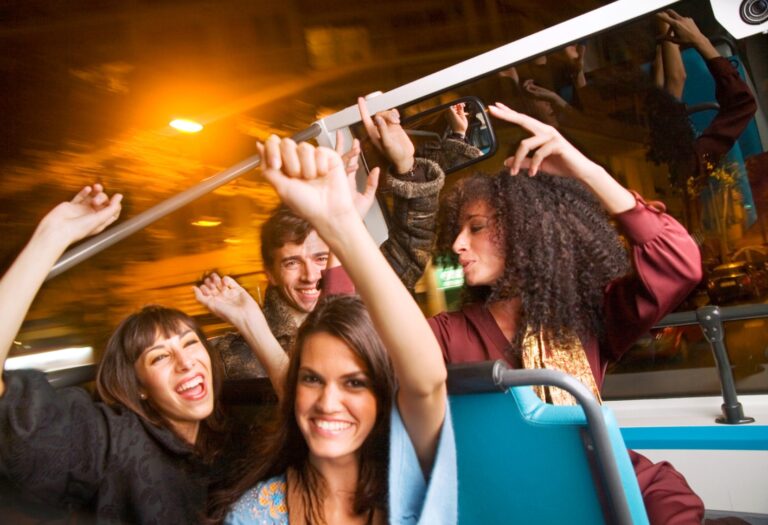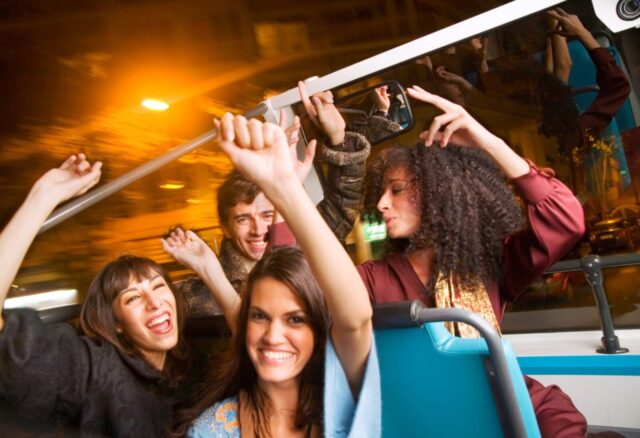 A party bus is the ultimate mode of transportation when you want to have a good time with the people you love as you make your way to a soiree.
Hire one to take partygoers to a venue, or better yet, bring the party on the bus and have a wild time on the go.
Party buses seem to have developed a reputation for being chaotic. And they can definitely be that if that's how you roll. However, they can also be a perfectly comfortable and chilled-out ride to and from an event.
All in all, party buses can be a great addition to any get-together if you want to entertain your guests in style. They can be the perfect venue for a memorable experience. Whether you are looking to host a formal corporate party, a fundraiser, or a private party, a party bus can help ensure that your event stays on time, on brand, and hassle-free.
Here are seven reasons why: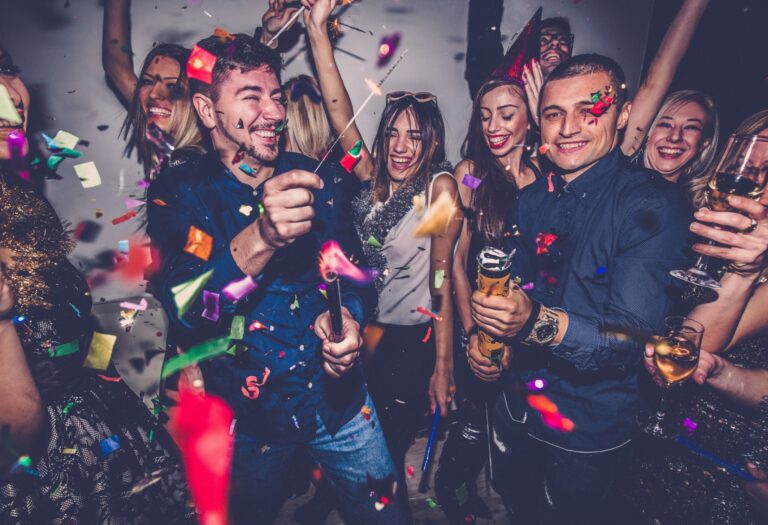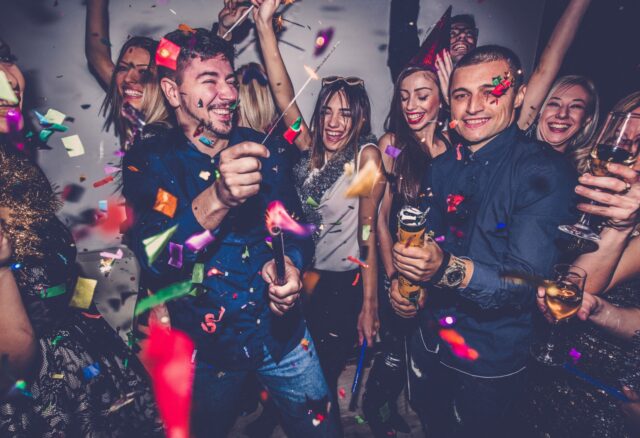 1. An Excellent Way To Impress Your Guests
Party buses are essentially oversized limousines with a capacity for at least a dozen people. As such, your guests will have access to many exciting amenities. By picking up your guests, especially your most important ones, you can make quite an impression and get people talking.
Chartering a party bus can be a very classy experience. You can find party buses with interior spaces designed to cultivate whatever vibe you want. Whether you want something that resembles a mini-rave on wheels or a sophisticated cocktail party, you can charter one that perfectly fits your party's memo.
2. Party On The Road With More People
Some people do not like taking their party bus to an event; instead, they want the bus itself to be the event.
You can charter the bus and hit the town with loved ones and friends, go to clubs or the hottest bars and restaurants for birthdays or anniversaries. It is similar to why people rent limousines, but with party buses, you can host more people and enjoy the spacious party-ready interiors. Party on your way to the party? We don't mind!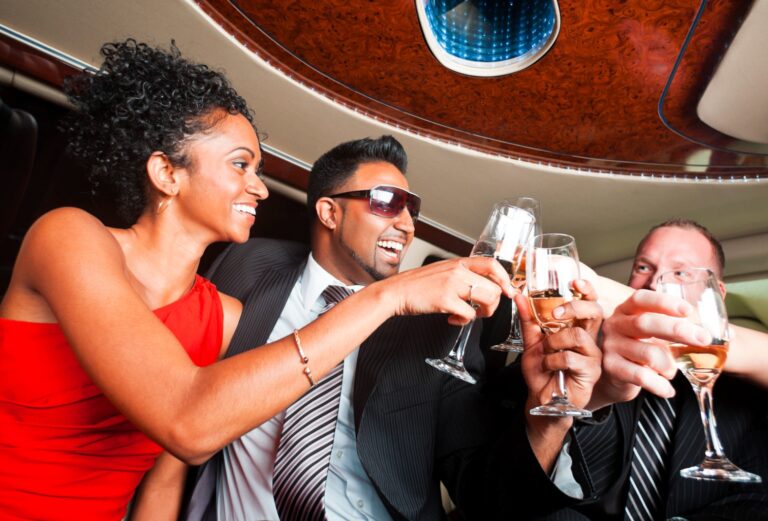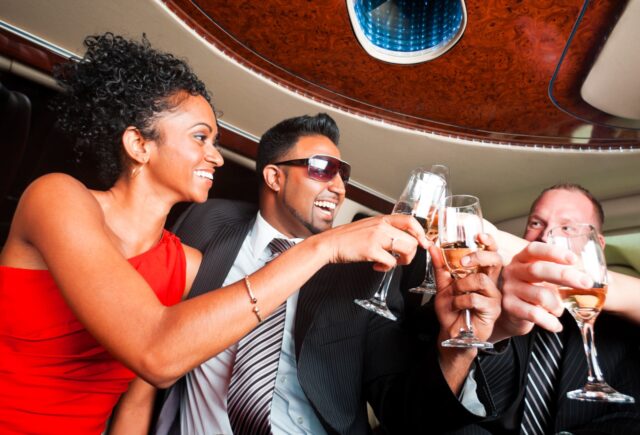 3. Stylishly Transport Your Party To The Venue
Some people just want a bus to shuttle people to and from their events. Instead of a boring old bus or limo, hire a party bus to take you and your group wherever you need to be. You'll automatically announce your arrival because a party bus is hard to miss, and you can bring more people that way.
Depending on the size of your guest list, hire several buses, and set up designated routes to pick everyone up. Alternatively, you can ask everyone to gather at a particular spot at a specific time – like the company office for a business event – and the bus will take them from and back to it.
4. Ensure Everyone Arrives On Time
Relying on people to get to your event by themselves can be a hassle since they will come at whatever time is convenient or possible for them. Chartered party buses negate this problem by ensuring everyone is ready at a designated time for the bus. This can be particularly useful for VIP guests with eccentric schedules and habits.
Moreover, your guests will arrive at your venue safely. Party buses are driven by professional drivers who know how to navigate traffic and dangers. Hiring a party bus when the event is in a foreign or unfamiliar place can benefit you since local drivers will ensure your guests safely arrive at their destination.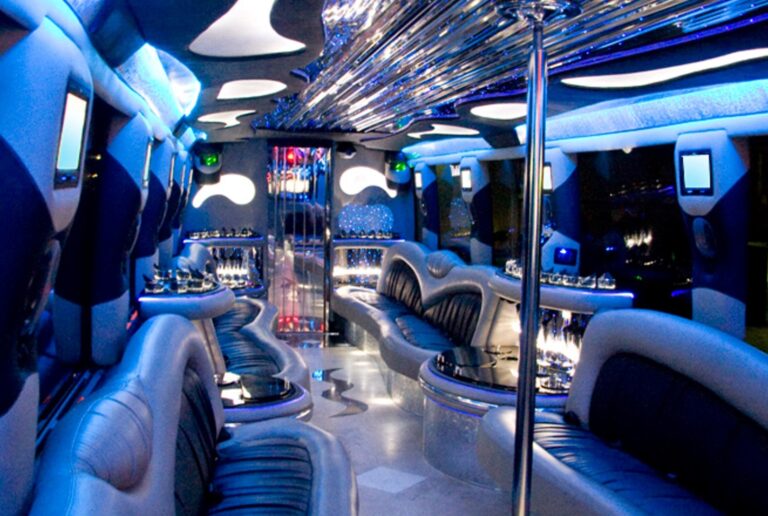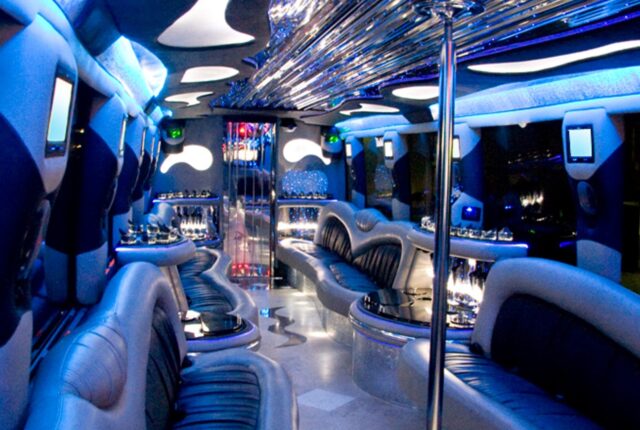 5. Travel To Distant Events
Sometimes, the event you are trying to get to is far away, perhaps even out of town, such as a music festival. Party buses offer comfortable transportation to carry you and your guests to the destination without any of you worrying about being appointed the designated driver for the long journey back. Best of all, you can spend that time on the road warming up your guests and getting the pre-party started by taking advantage of all the amenities onboard.
6. Enjoy Excellent Features And Perks
Party buses are richly appointed, with large, comfortable lounge-like seats, deep carpets, minibars, TV and music systems, and decorative lighting. Many come with ambient lighting to help you set the perfect mood onboard. Sound cancellation and tinted windows ensure you enjoy privacy and seclusion, despite being on the road. The features of a party bus will leave you fulfilled, and your guests impressed.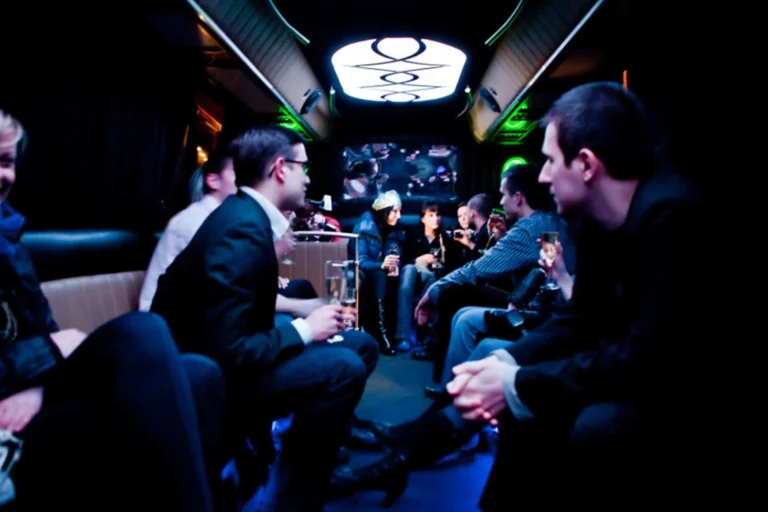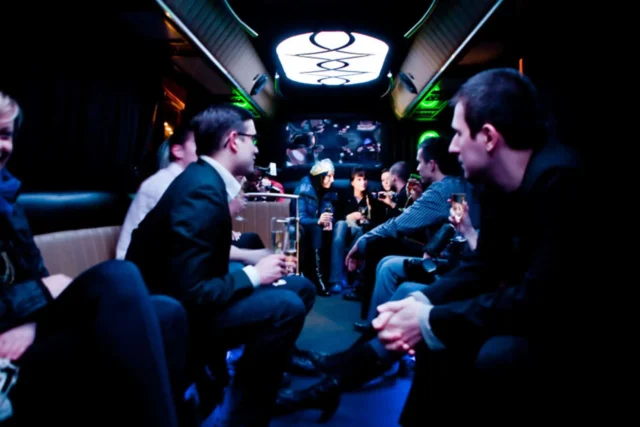 7. No Need To Worry About Logistics
Party bus operators will take care of the mundane tasks that nobody likes to oversee when partying. You will not need to worry about devising an efficient route for the bus; tell them where you would like to go and stop on the way, and they will take care of the rest. You also do not need to fret over parking or topping off the gas tank. Simply get onboard and enjoy the ride; the bus driver will be at your service for your rental period, always ready to whisk you to wherever you want to go.
Everything You Need To Know About Chartering A Party Bus
By now, you must be excited to charter your own party bus for a memorable day or night out. But hold your horses; before you pick up your phone and dial just any company, here are a couple of things to look out for:
Verify The Bus Charter Company's Reputation – If you do not want your magical day ruined by an inept and unreliable party bus provider, check for reviews online and see what previous customers have to say about them.
Check Out Bus Quality – Before hiring a party bus, it is a good idea to see it in person first – or at least view pictures of it. It is important to see the interiors and whether they are clean and brand new.
Read The Fine Print – This advice goes for just about anything – make sure to read the fine print! Some charter bus services' have terms and conditions that might prevent you from using the vehicle as you intend to. Nevertheless, many of these companies are flexible and willing to adapt to your needs.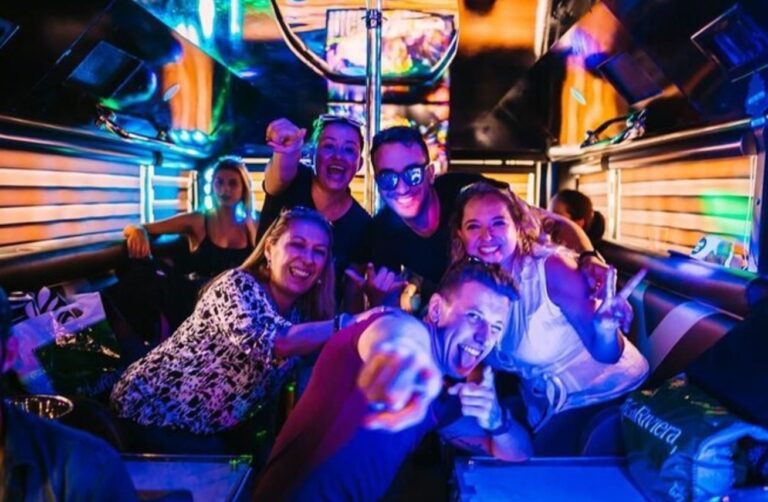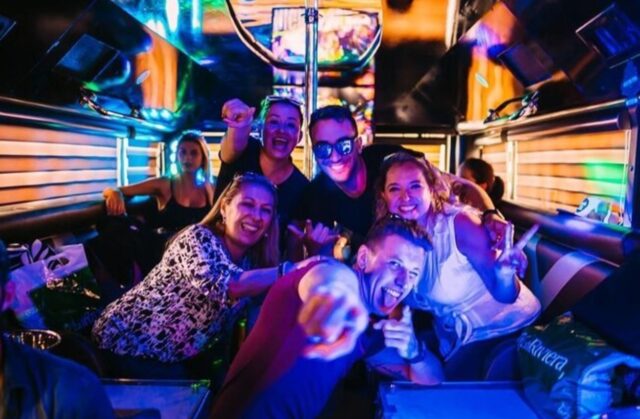 With these tips in mind, you are ready to hire a private bus charter whenever the opportunity arises. Give yourself, colleagues, friends, and family an experience unlike any other on a high-quality chartered party bus and make unforgettable memories together.