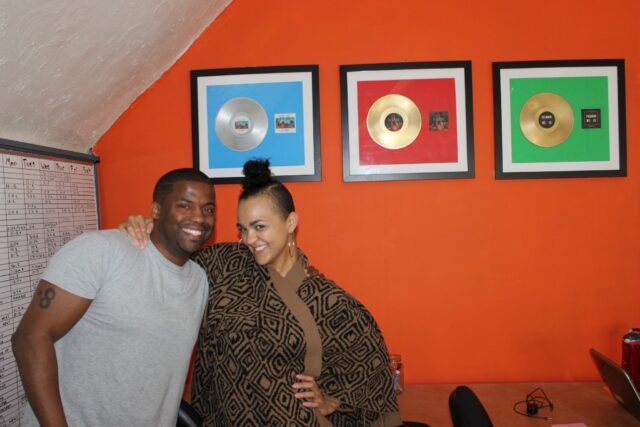 Maek is the electronic music collective you should be watching, as this up-and-coming label from Chicago strives to make its mark on music. Headed by Jason Maek, the group seeks to sponsor some of the most innovative and unique artists from around the world. The label harnesses over thirty artists from a variety of different styles, from trap to tropical house. Achieving massive growth in the past year, Jason attests to going from "working 12 hours in a coffee shop to having dozens of artists in over 15 countries".
Beyond its impressive feats and tenacious growth, Maek speaks to a very humble and down-to-earth manner of conducting its operations. "We don't sell music to fans. Music is a gift that should be shared openly and freely with all who want to enjoy it", proclaims Maek's COO, Nic White on the organization's about me page.
This openness to collaborate and innovate isn't solely displayed on the label's website, by the way. As soon as I walked into the label's office in Beverly, I was immediately welcomed as if one of their own. The power that day had just gone out, so the crew was getting prepared to head out to a nearby Starbucks, which gave me a perfect opportunity to catch up with the team. I sat down with Jason, Maek CEO, to chat about Maek, its artists, its history, and its future plans.
Can you talk a little bit about the beginnings of Maek and how the label came to be?
Maek is a new music company that does not sell music to fans. Instead, we use it as a tool to generate alternate sources of revenue. We feel our business model reflects the future of music companies. We are artist-run, brand-driven, price-flexible, cross-promotional, connect artists with technologists, and diversify into events, culture, and ancillary products. In terms of adapting to some of the challenges, you have to build a great team that understands this is a process and that we are all in it together. I think that is the greatest asset we have. Our culture here is amazing and everyone is on the same page. There are also the obvious challenges when it comes to things like budget and keep artists motivated and on schedule.
I know you recently moved locations, how has the new space been so far?
The space has been great! The label has been growing so fast that we had to accommodate our growing staff and projects that we are working on. We got the chance to do an entire facelift to the feel of our office that speaks to who we are as a brand and company. We wanted to keep the anti-corporate feel to our workspace. Our staff loves the new environment and comes in excited and motivated to work that much harder.
What sorts of artists (i.e. genres, backgrounds, etc.) do you bring onto your label?
Maek houses a variety of artists. We have over 30 artists from 20 countries from different cultures around the globe. We pride ourselves in seeking artists that are not only diverse in background but also in sound, specializing in their own unique space – whether it's trap, chill, tropical or a unique blend of everything under the sun. Our label doesn't cater to one genre but view electronic as just music produced electronically.
What's in the pipeline for 2017 in terms of artists and releases?
We have a massive release schedule for 2017 that includes close to 100 singles for the year – including 8 singles a month from 30 plus artists on the label. A number of our artist tracks have already been featured by respected and notable channels and blogs including Vindu x Zaena's 'Butterfly', Kojun x Zaena's 'Count On Me', and Bathos x Zaena's 'Alive'. We look forward to giving the fans music to fall in love with every Monday and Friday which is FREE music from some of the top sounds around the globe.
As a musician, what sorts of sounds or artists inspire you?
I love guys that are trying to create art and experiment. Musicians that ignore the rules of sound design and song structure to create a piece that is unique. Guys like Kanye, Flume, The Flamming Lips, are trailblazers of a lot of things we hear commonly now.
What's your favorite thing about working at Maek?
I get to work with my friends everyday on something that makes a difference. I love the environment and closeness we have. We are a huge family that I am super proud of top to bottom.
Where do you see Maek in the near future?
We want to be one of the top sources where electronic fans come to hear the latest, most creative, and best that our space has to offer.
Anything else we should know about you?
Aside from my passion for long walks on the beach and unicycles (just joking…or am I?) nothing I can think of except I am really appreciative of the opportunity to speak with you and hope we do this again very soon. Also, thanks EDM Chicago for providing a hub for electronic music in this great city.
As should be very clear, Jason is an incredibly friendly guy who instills his passion in both his team and the collective's contribution to music. Besides this positive personality that Maek exhibits, there is a lot to watch out for soon – Maek plans to host DJ sessions on rooftops all summer and potentially live streaming them. Stay tuned for more info!