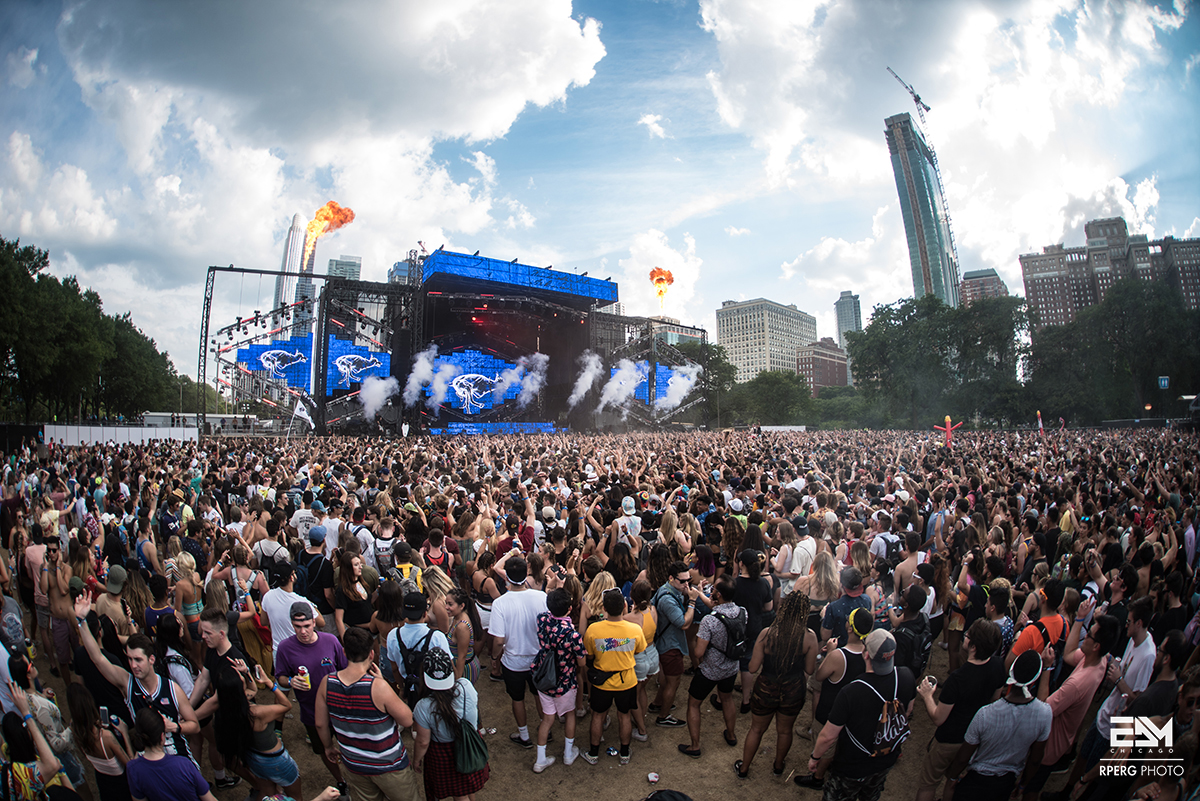 In an ever-changing festival market, Lollapalooza manages to keep up with the times almost effortlessly. Whether it be the 21st century rock resurgence, the ever-growing A-list rappers and SoundCloud up-and-comers, or Top 40 pop, Lollapalooza checks it all off the list across their large and diverse lineup. Hosting over 100,000 guests a day in its home of Grant Park, Chicago, Lollapalooza continually proves year after year that it is a festival force to be reckoned with. And we're not complaining.

Whether it be rock headliners like Arctic Monkeys and Vampire Weeknd, or rappers like Travis Scott and blackbear, Lollapalooza covers the A-game of each genre each and every year. Over the 4 days the festival took place, Grant Park became home to the likes of massive names like ODESZA, The National, Galantis, Jack White, Bruno Mars, and so many more. The future wave of headliners also littered the bill: Greta Van Fleet, Tash Sultana, Medasin, Rex Orange County, Post Animal, Ekali, Lauv, Kayzo, LANY, Billie Eilish, and multiple other promising young talents covered the 2018 Lollapalooza lineup. The lineup screams "Look at me, I have everything you could ask for!" all while offering brand new acts to catch and open your ear holes to.
Really, Lollapalooza has it all.
On the southwest side of the park, Perry's stage hosts a world of electronic talent unlike any other. Though loud and annoying to most, it boasts an impressive lineup of promising acts ready to melt faces and break necks. Seriously. Drawing in the younger crowd, Perry's is the home of the constant party hosted by herds of shoving teenagers. I personally recommend entering the center of the crowd at your own risk.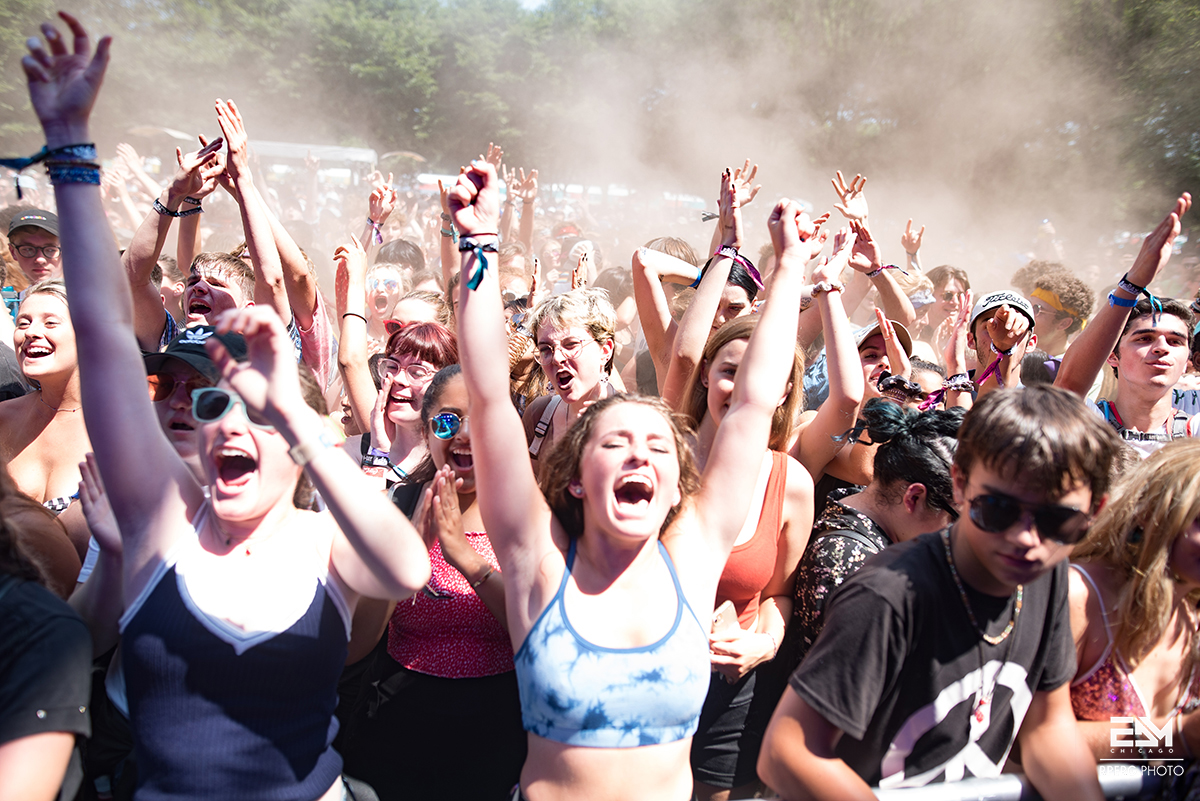 Throughout Lollapalooza weekend, Perry's featured heavy-hitting EDM talent, as well as those on the scenes come up. Noizu, Blackgummy, Melvv, Medasin, DROELOE, and Kuuro saw early time slots, but nonetheless, excited crowds, and packed ones at that. The heavy bass reverberating from Perry's stage even at 2:00pm drew in the masses, and kept them there throughout the day, and subsequently, the entire weekend.
Chris Lake, Valentino Khan, Ghastly, Rusko, and Troyboi saw strong support at their sets and had incredible productions to match the energy of both their performances and the crowd. Each performer crafted highly memorable sets, and gave their all for the city of Chicago. Magnificent stage production, coupled with state-of-the-art sound systems made Perry's the place to be.
The stage saw its fair share of surprise performances throughout the weekend. Kayzo brought out none other than Papa Roach's Jacoby Shaddix to do the band's popular "Last Resort." Illenium went for a softer approach, and brought out the lovely Daya to perform their hit "Feel Good."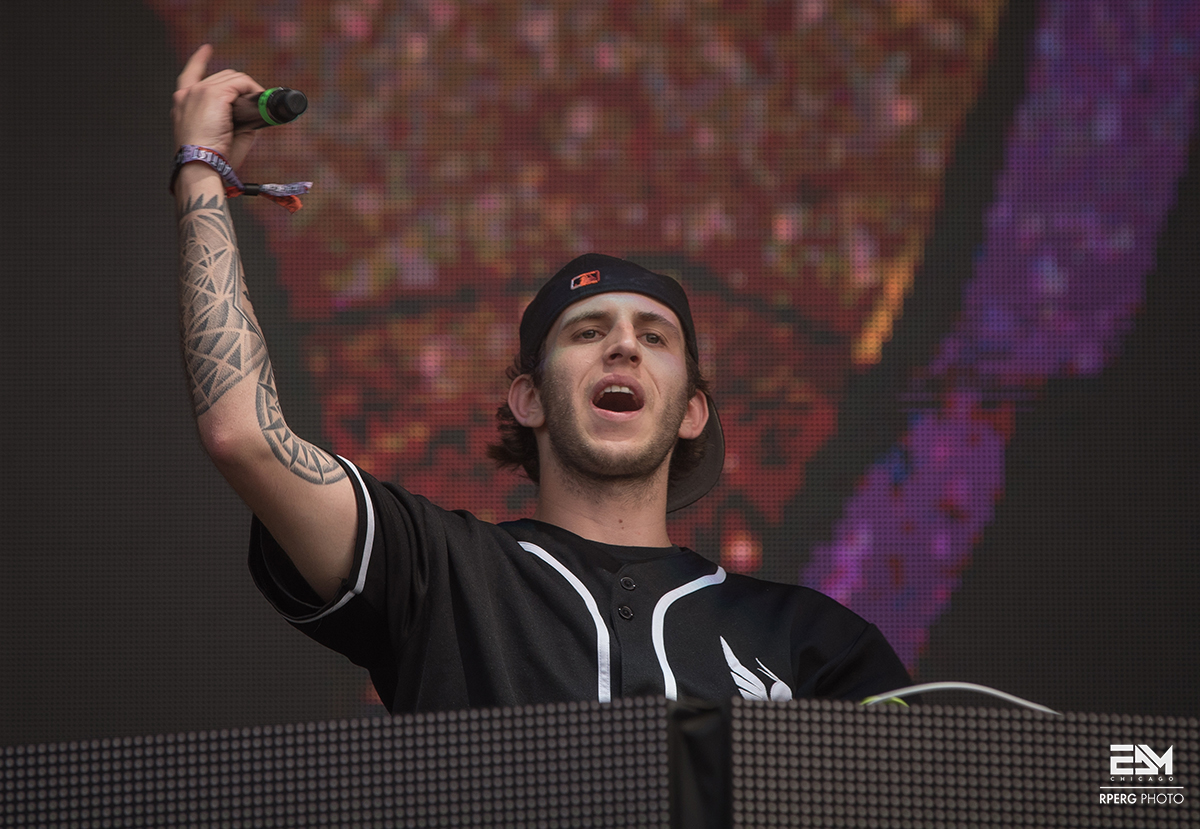 Into the evening and at night, Perry's became home to electronic music mainstays like Malaa, REZZ, Excision, Galantis, Zedd, Dillon Francis, and more. Covering all sub-genres of EDM, the talent buyers outdid themselves for this years Lollapalooza. A true showcase of everything electronic has to offer, Perry's hosted the best of the scene and gave everyone in the crowd a taste of some sweet, sweet bass.
With massive electronic music festivals all over the country, Lollapalooza holds its own on the southwest side of the park. Perry's hosts world class EDM talent, and is a truly special place for EDM lovers and those looking to experience something new. But whether you choose to attend the bass-filled stage, or any other of the amazing stages, Lollapalooza is a treat for music lovers. With phenomenal lineups each year, the greatest Chow Town food vendors, and more water stations than you can count, Lollapalooza constantly reminds us as to why it is one of the best festivals North America – and the world – has to offer.
Check out our photo album shot by Ryan Pergola below.
[foogallery id="52408″]