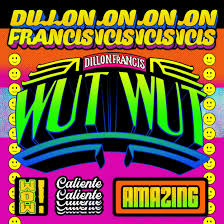 You can say Dillon Francis has been quite busy this year. 
Known for his hilarious Snapchat stories, Francis will be making the moves to Comedy Central to start his own show, Living The Dream. You can catch him writing, acting and producing more in the future. But, he also managed to put together his upcoming Verizon Go90 series. 
What about music? Don't worry, Francis is in the works of putting together his new album, Wut Wut, scheduled to release September 28 via his new label, IDGAFOS.
What hasn't he accomplished this year?!
Pulling off a Latino-pop vibe, Francis has remixed Cardi B's, I Like It, to his new song, Never Let You Go, featuring a 1990's Miami-themed music video, his same unique, quirky sounds are still featured in Wut Wut.
Catch the Wut Wut sampler below!