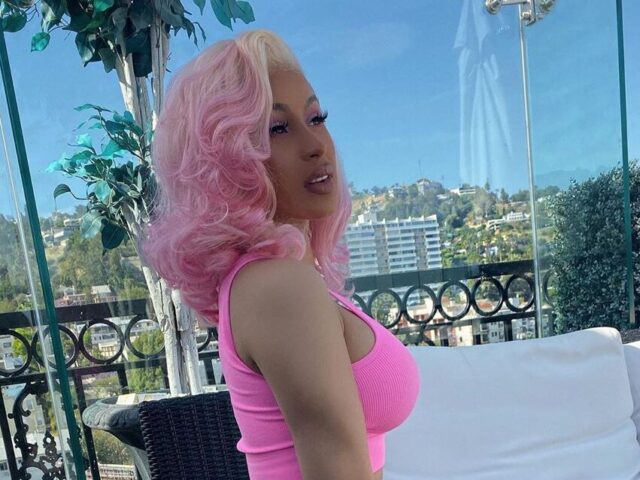 Just a few days ago, Cardi B revealed her new massive tattoo, and since then, she could not be more proud of herself, and her tattoo artist. As reported, it took several months to get the ink art complete.
The 27-year-old rapper stepped out this morning to make a perfect snap wearing a lilac swimsuit, looking sensational with her long and gorgeous pink hair.
"How y'all doing on this beautiful Monday?" she captioned her dazzling photograph.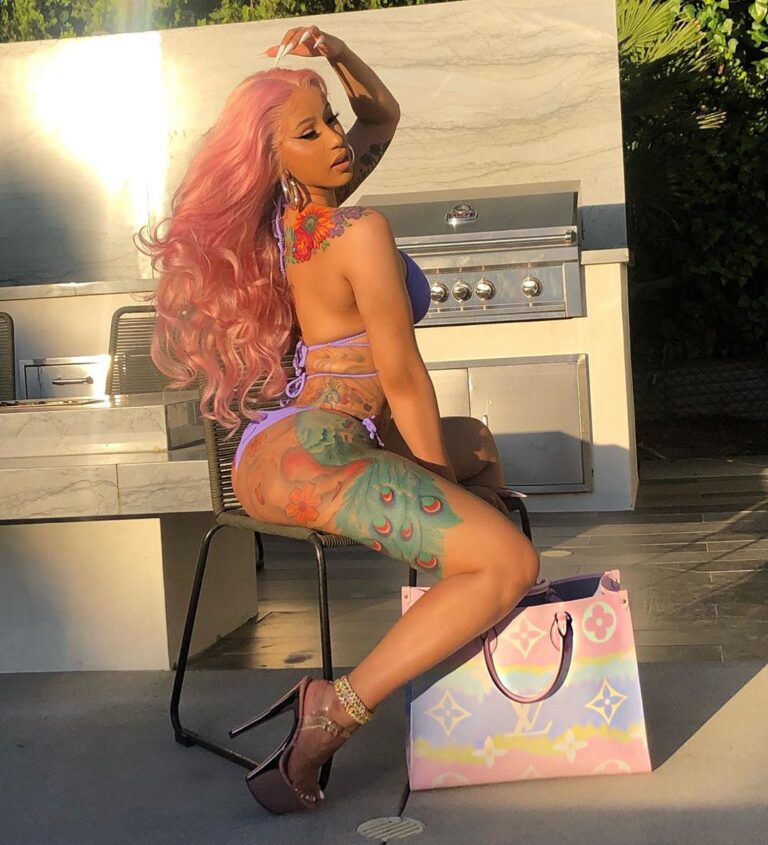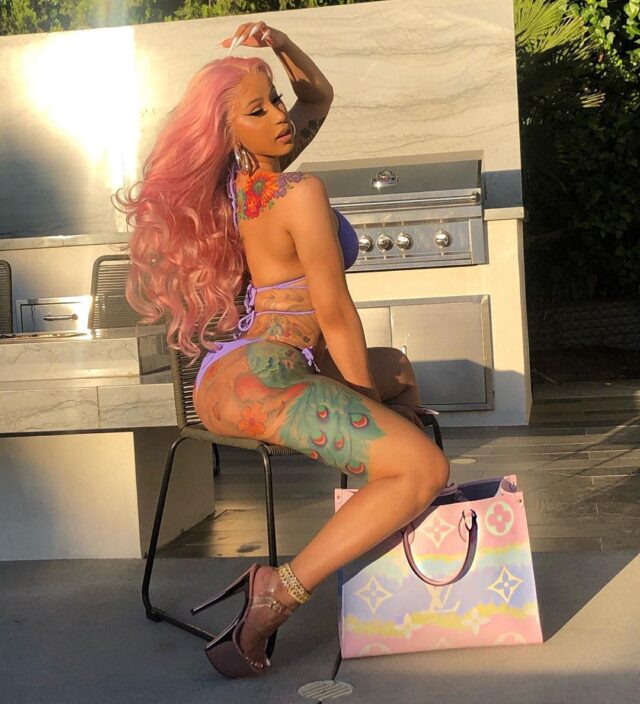 Her nails were, as always, longer than anyone could even imagine, and many still wonder how she can do simple things with them.
Read Also: Cardi B Reveals Her New Massive Tattoo That Took "Six Months" to Complete
Later in the day, Cardi had a few romantic moments with her husband, Offset, while they were dancing as she wore the same outfit.