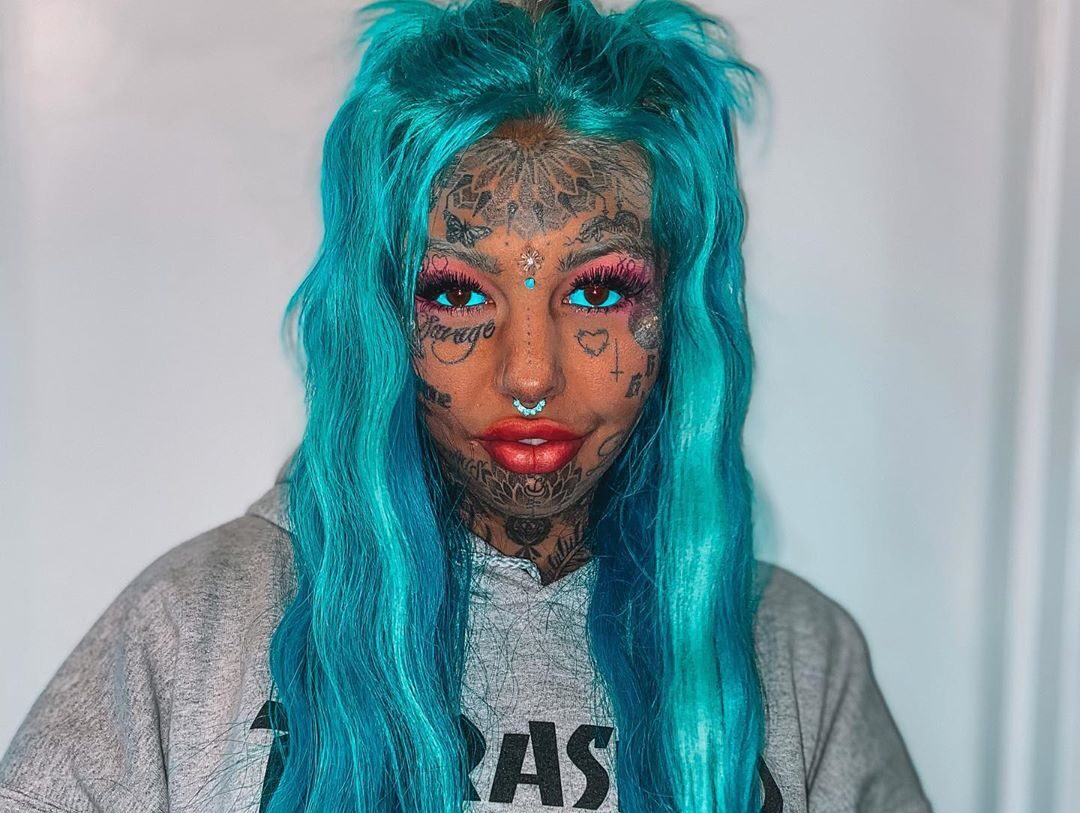 The "Blue Eyes White Dragon," as she calls herself, surprised her 96,2k Instagram followers with a new facial tattoo that no one could even imagine she would get.
The Instagram sensation, Amber Luke, is extra in everything, including tattoos, body modifications, and piercings.
She recently wowed her fans with a new red patch on her nose tattoo, which is actually a big contrast to her other face features.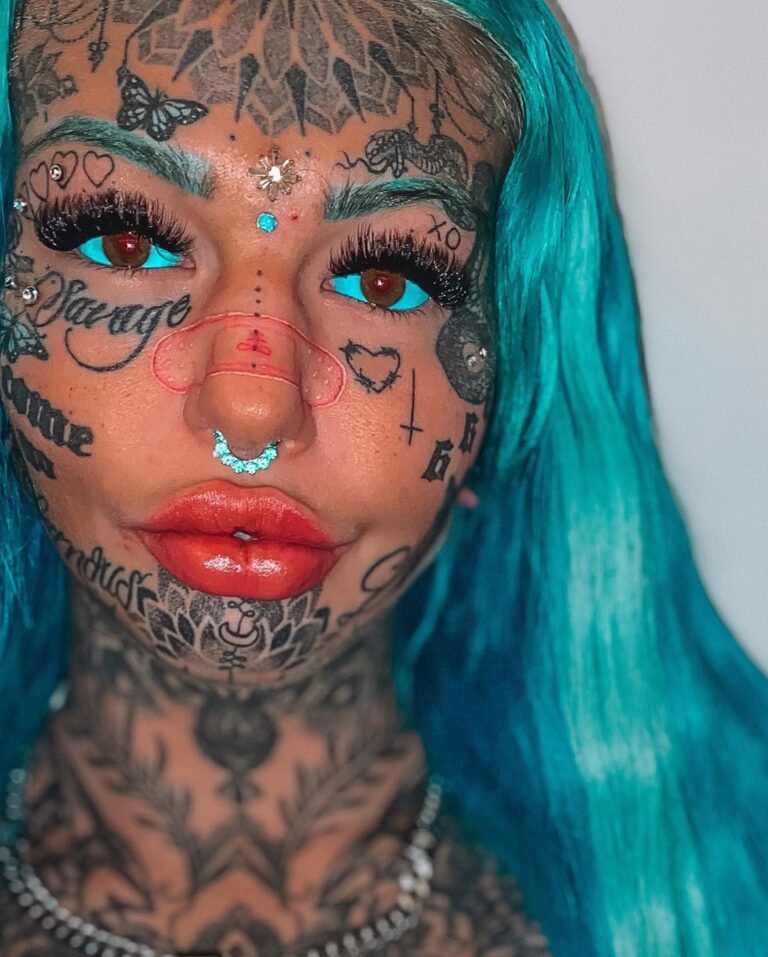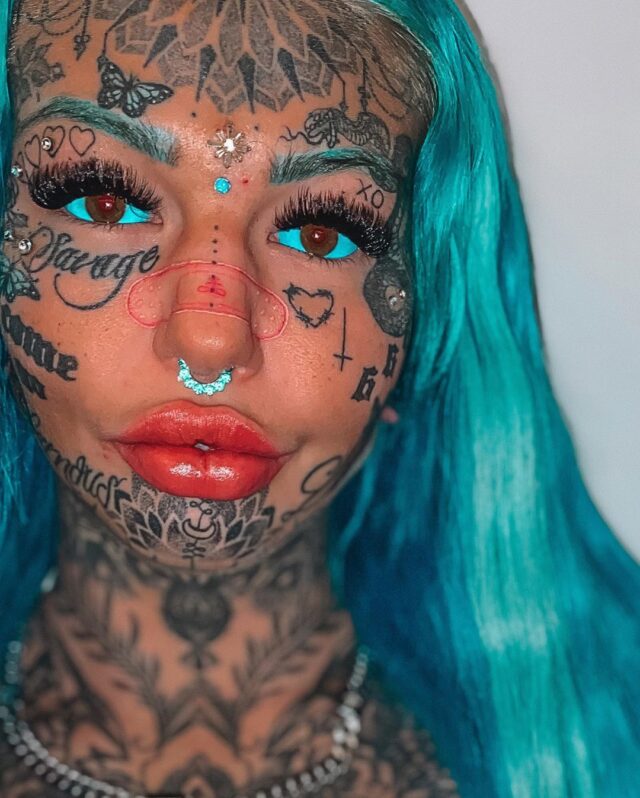 Read Also: Tattooed Girl Is Taking Manicure to the Next Level
The ink fanatic shows off her happiness with her new tattoo, sharing several snaps of her new self.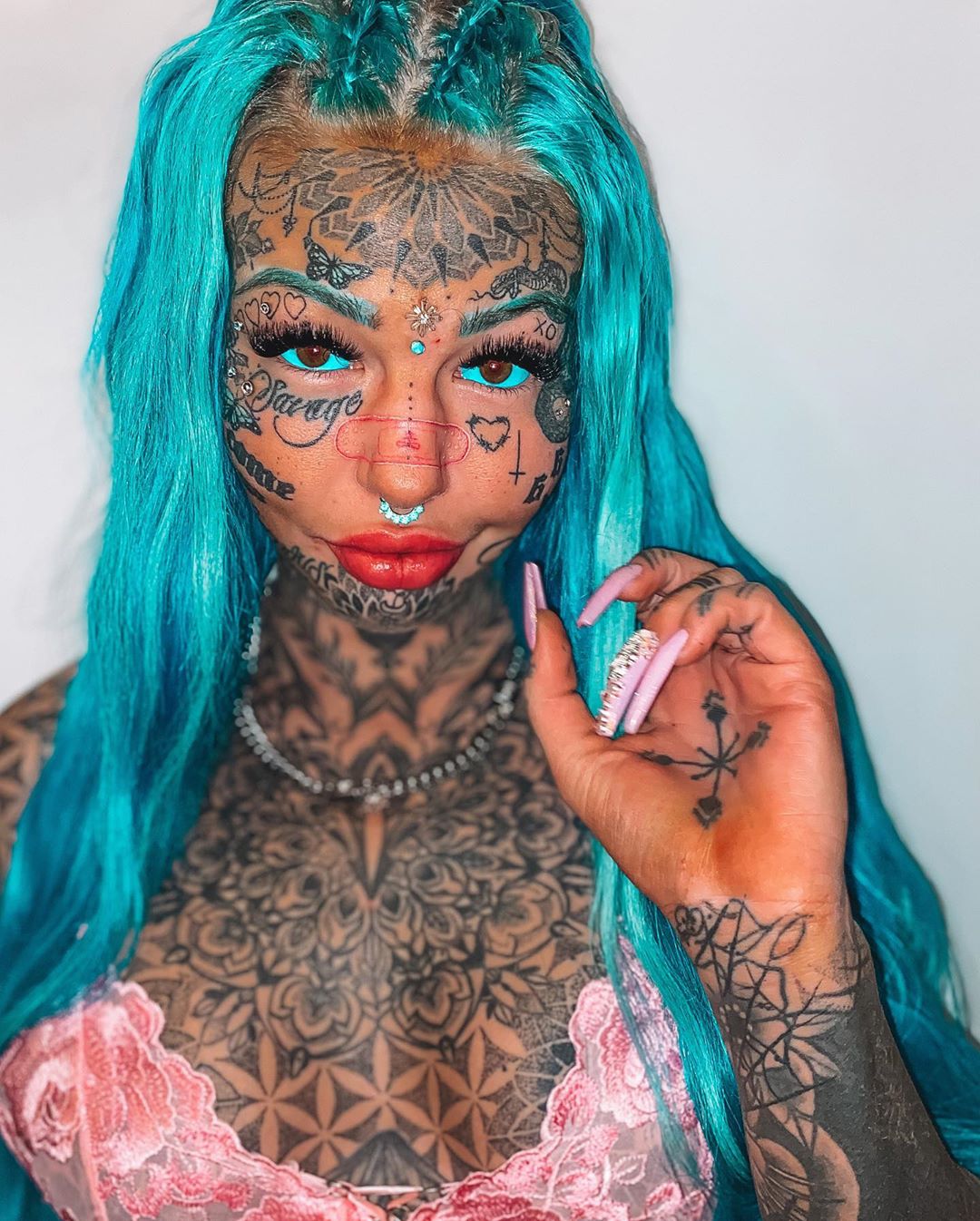 She recently posted one more snap before ink and opened up about her tattoo journey and wrote: "At 20 years old, I got a 'floating neck' tattoo. I had no facial or hand or chest tattoos. Just a big throat piece."
"I was given so much shit and hate for my actions… I'm getting what I want to, and I went for it," she described.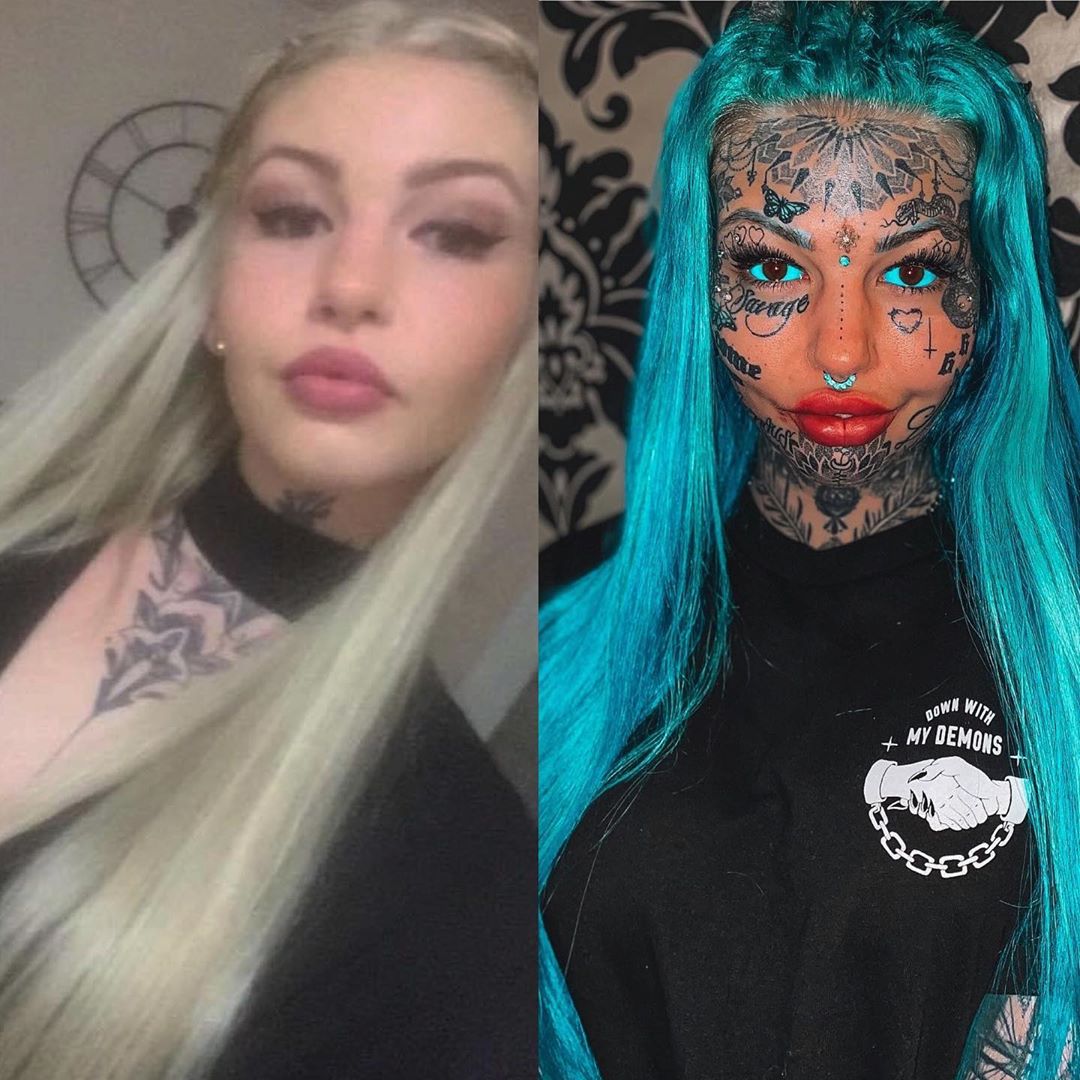 Read Also: Tattoo Addict Shows off Her New Face Feature
Amber is finally happy with her look and proves that if you love yourself, others will love you too. Let's hope Amber won't need someone as Removery if she changes her mind. Also, check out more: