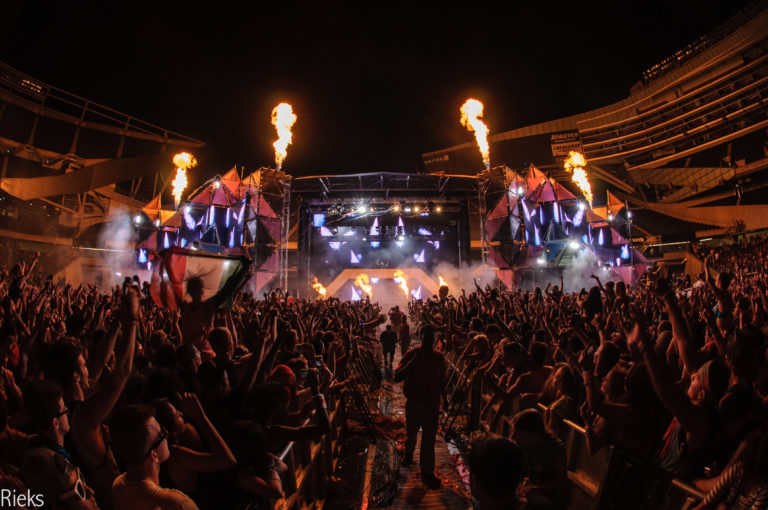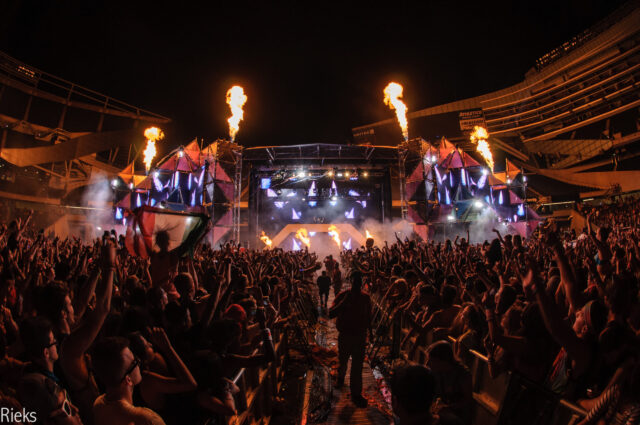 For those of you still holding out on buying your Spring Awakening Music Festival tickets, EDM Chicago has five reasons why you should go to this years incarnation of Chicago\'s largest all Electronic Music Festival.
---
1. New Age Limits!
Many Chicago Electronic Muisic fans hae been critical of Spring Awakening for its reputation of hosting a very young crowd. Partially due to its timing, right at the beginning of  Summer when most school\'s get out, as well as its accesibility, Spring Awakening was known as a festival that was littered with young high school aged teenagers. The young crowd with their poor rave etiquette motivated many older fans to skip the festival in favor of other festivals. This year however younger fans will have to leave their flower tiaras and kandi at home. To the delight of many Spring Awakening instituted an 18+ age restriction. Hopefully this new rule will keep away many of the younger EDM fans until they are ready for festivals. For any younger readers out their reading this article, hopefully you got you Lolla tickets this year.
---
2. Soldier Field
For those who haven\'t been to Spring Awakening yet, you are truly missing out on to take advantage of one of the most unique festival venues around. Soldier Field was on the National Register of historic places! It offers amazing views of the Chicago Sky line and lake. Aditionally leaving the stadium after the festival and walking alongside the campus of the Field Museum, Shedd aquariaum, and Planetarium will give you an appreciation for how awesome Chicago truly is. Not to mention that the main stage is literally on the field where the Chicago Bears play. No other venue truly reflects the beauty of Chicago as well as Soldier Field. While many of us may still prefer camping festivals over city festvals, Spring Awakening is an amazing venue for any concert.
---
3. Jack U\'s Midwest Debut.
This is a performance that people in Chicago will be talking about for the rest of the year, if not longer. From Jack U\'s first appearance last year at Ultra Music Festival, performances of the super duo have been few and far between, and very high profile. Simply put, this was a huge get for Spring Awakening. Nearly every performance Jack U has is coming off of one of the biggest album releases in EDM history, and nearly every show they put on is universally reviewed as  a spectacle. Chicago fans will be bragging to their friends that they were the first to see Jack U play a show, and there is no telling when or if Jack U will be back in the Midwest any time soon.
---
4.  Best Lineup in Chicago this year.
Even without Jack U, the line up this year at Spring Awakening is massive. Just one of the days lineups would satisfy and outdo most festivals. There are very few festivals in the world that do as well currating talent than the promoters of Spring Awakening. Friday features Zedd, who\'s album \'True Colors\' just topped the billboard charts, Eric Prydz is returning for a second year in a row, and Martin Garrix. Saturday will feature Chicago\'s very own Flosstradamus, Hardwell, and Dada life alongside Jack U. Sunday features a bass heavy lineup starring Zeds Dead and Excision, as well as house legends Tiesto, who is headlining for the second year in a row and Afrojack. Aside from the star power, up and coming stars including Oliver Heldens, Seven Lions,  and Thomas Jack will be there as well. Don\'t miss this massive lineup.
---
5. A unique Chicago tradition.
Spring Awakening, now in it\'s 4th year, has lived up to it\'s name. This is the first major city festival in Chicago every year and for many Chicagoans serves as the officaial beginning of festival season every year. No other festival that features an exclusively EDM lineup even comparest to the size and scale of Spring Awakening. It has proven year in and year out to provide not just the biggest names in EDM, but also to currate line ups that are filled with EDM taste makers and rising talent. The best part is that htis festival is uniquely Chicago. While many festivals are copy and paste versions of the original in different cities, (Mad Decent Block Party, Tomorrow World/Land, Lollapalooza, EDC) Spring awakening is an experience that can only be witnessed in Chicago, and every Chicagoan owes it to themself to see what the festival is about.
---
For more info about the fest visit SpringAwakeningFestival.com