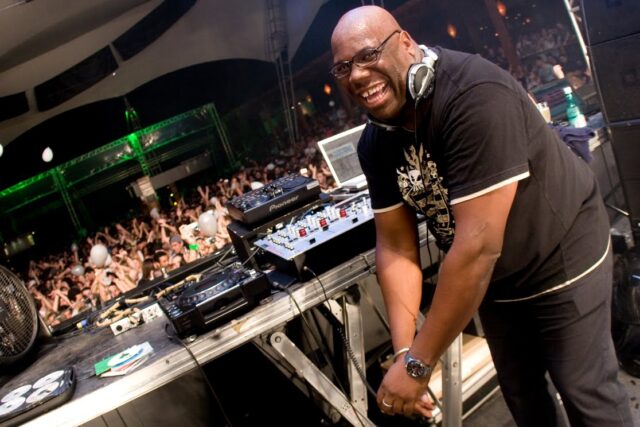 The legendary London DJ Carl Cox played at EDC New York to please the house music fans. I mean who wouldn\'t want to go see this music guru. Especially when he is known globally to create a spectacular atmospheric experience using classic house cuts and underground beats. When the fans gathered at the stage, they expected something unique yet fun. However, I don\'t think even Carl himself expected some things to happen during his set.
In the midst of his set, there seemed to be a new sound being intertwined with what he was playing with. Apparently, Carl\'s equipment was picking up frequencies over at the Neon Garden Stage where the DJ duo Flosstradamus was currently playing at. Below the video shows what actually happened. In the video, you will start to hear one of the members of Flosstradamus, as if it were an acapella being played over the track that said \"Turn Up\". As the video progresses, it becomes clear that Carl Cox had nothing to do with this unknown voice. It reached a point where it affected the show experience so they temporarily stopped the music. They quickly fixed the problem, and the show keep going as if nothing happened.
Obviously, DJs experience some technical difficulties and luckily it didn\'t seem to interrupt people\'s fun too much. Whether you\'re the disc jockey or in the crowd, the best thing is not to get bummed and just pick up where you left off. I\'m assuming the crowd shook it off and didn\'t get aggravated over having to hear to \"Turn Up\" to a euphoric music performance.
Source: Dancing Astronaut