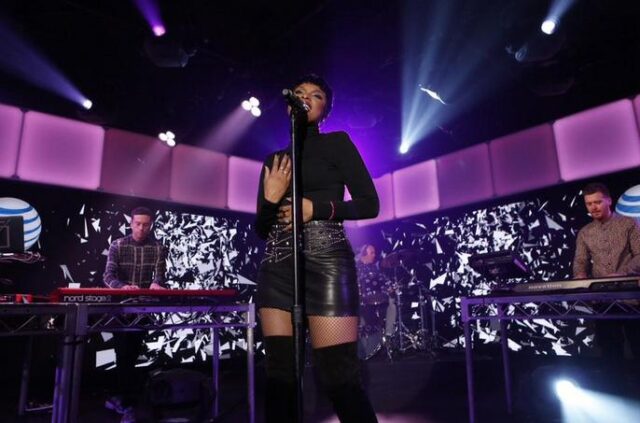 Electronic dance music has become quite popular over the past couple years and now it seems to be making it\'s way into late night television. Last night, Gorgon City performed their new single \"Go All Night\" with Jennifer Hudson on Jimmy Kimmel Live and we aren\'t complaining.
The English duo Kye Gibbon and Matt Robson-Scott (Gorgon City) appeared on the show to promote their latest album Sirens which was released back in October of last year.  They performed \"Go All Night\" on the smaller AT&T stage inside the studio while Hudson sang live and the crowd seemed to really be enjoying themselves.  The setting actually appeared to be more suitable for the track which contains a pulsating deep house/electronic vibe paired with Hudson\'s powerful vocals that made her an American Idol finalist.  With such a positive response from the audience, I\'m sure we can expect to see much more EDM on Jimmy Kimmel Live in the future.
To watch the performance, click here.  \"Go All Night\" and the entire Sirens album is now available on iTunes.