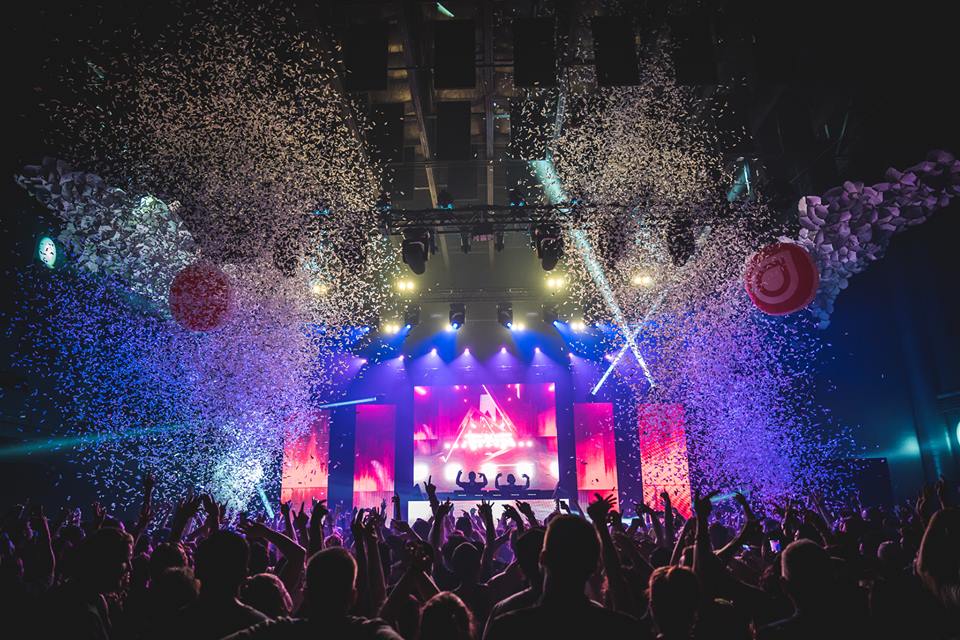 On June 1st Tritonal released part two of their "Out My Mind" remixes via Astralwerks. In this bunch there are three songs, all of which equally deliver feel-good house vibes. The first song is a remix by Riggi & Piros, which is a duo who have produced other remixes for the likes of The Chainsmokers and Borgeous. Next, the second song is a remix done by Cuebrick. Cuebrick has collaborated with Tritonal in the past on their song "Iceland". Lastly, the third and final song in the bunch is a remix done by Zack Martino. All three songs have their unique differences based off the artist, but ultimately still leave listeners with the inevitable feeling to dance.
Listen to the remix bundle below.
Tritonal Celebrating 10 Years
In addition to this exciting release of more remixes, Tritonal is celebrating 10 years of of their Enhanced imprint. To celebrate, the duo will be hitting 10 major cities this summer. These dates are listed below, but visit their website to purchase tickets and get additional information.
10 YEARS OF ENHANCED TOUR DATES:
6/1 –  CALGARY, AB – THE PALACE
6/2 – EDMONTON, AB – UNION HALL
6/8 – CHICAGO, IL- SPRING AWAKENING FESTIVAL
6/15 – TORONTO, ON – UNIUN
7/7 – HONOLULU, HI – THE REPUBLIK
7/13 – KANSAS CITY, MO – MOSAIC ULTRA LOUNGE
7/20 – DALLAS, TX – STEREO LIVE DALLAS
7/21 – HOUSTON, TX – STEREO LIVE HOUSTON
8/02 – ATLANTA, GA – OPERA
8/11 – MIAMI, FL – LIV