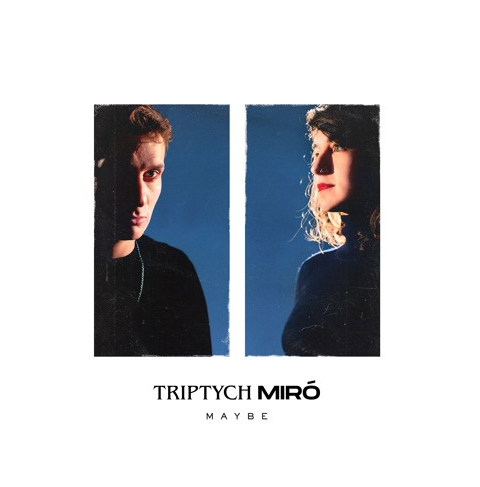 Triptych Miró has released their latest single, "Maybe". The tune is a slow and smooth song that pairs a multitude of sounds together in a beautiful way. The vocals, the low beats, and the guitar in the background come together for quite the aesthetically pleasing sound. Silky, jazzy, and soft are the best describing words for this song. Most noteworthy, Triptych Miró fuse many sounds together that you wouldn't consider otherwise. Their use of jazz is the most interesting concept, and they are quite good at it. 
Triptych Miró is a unique electronic, jazz, & soul duo comprised of Erez Sivan & Sapphire Adizes. The duo, now from Los Angeles, originates from Tel Aviv. Being from Tel Aviv, this gives the pair an additional edge on others in the scene. They're infusing their home roots in their art, which is always refreshing to hear different sounds. Their ultra cinematic, but heartwarming, production paints the dramatic epic of what it means to fall in and out of love. Utilizing dirty electric and Israeli influenced sounds, the duo is melting the boundaries of what is possible with sound in 2019.
Listen to "Maybe" below.