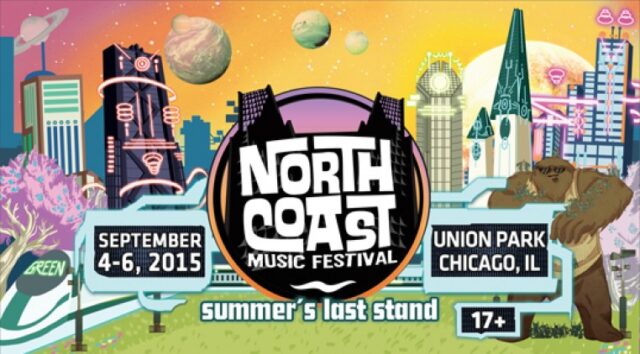 Coming off a spectacular 5th anniversary in 2014, North Coast is gearing up for a massive return and making sure the Chicago summer never ends. One of the most impressive characteristics about last year\'s North Coast was the excellent scheduling of their stellar lineup and this year is not much different.
There are various hidden gems throughout the North Coast schedule such as Moon Boots closing out the second night at the Heineken House and Dakota playing at one of two silent discos on Sunday. Many day slots at North Coast this year are occupied by big artists, for example Kill The Noise precedes a 5:30-6:30 slot that hosts Green Velvet, Haywyre, and Twin Shadow on Sunday. On Saturday Jauz, Michal Menert, Manic Focus, and Sweater Beats are all playing before 6 p.m.  And Friday features a 6:00-7:00 set from Salva who closed out Camp Bisco this year, North Coast\'s 2015 lineup is stacked to say the least. Check out some more need-to-see acts below!
10. Porter Robinson (630-Saturday 7:30 p.m.)
9. Wave Racer (847-Saturday 9:00 p.m.)
8. Snails (847-Sunday 9:00 p.m)
7. Exmag (847-Friday 7:00 p.m.)
6. Tycho (630-Sunday 7:00 p.m)
5. Shpongle (630-Saturday 6:15 p.m)
4. The Glitch Mob (630-Friday 7:30 p.m.)
3. Knife Party (630-Friday 8:45 p.m.)
2. The Chemical Brothers (312-Sunday 8:30 p.m)
1. The Disco Biscuits ( 630-Sunday 8:30 p.m)
Check out after parties throughout North Coast weekend here.