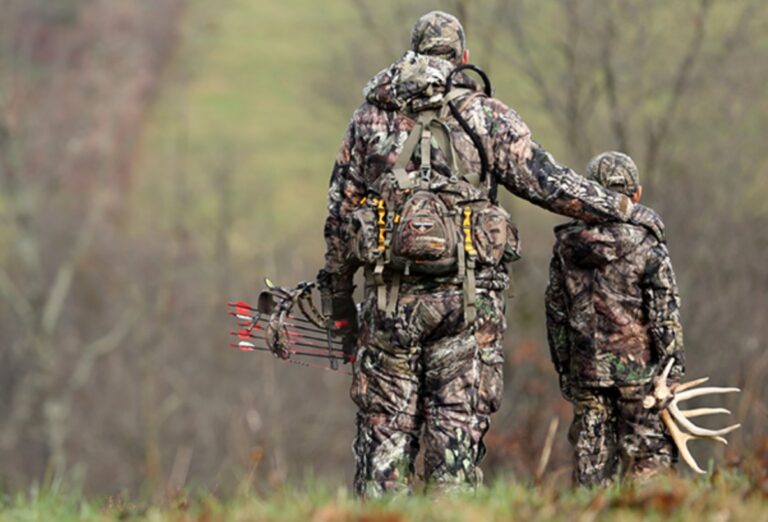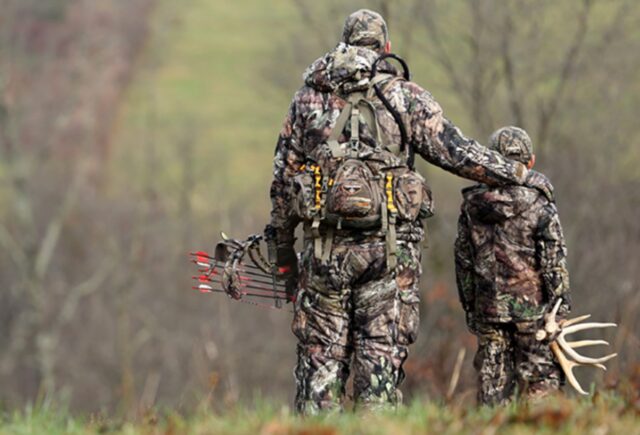 Hunting, an activity that used to be a part of a person's everyday life to survive, is now a hobby. A deer hunting trip is one of the most beloved among passionate fans because of the unique experience and the feeling of excitement it provides them. Some prefer to go on this adventure alone, while some like to share the search for those magnificent horns with a friend.
Certainly, this can be an adventure of your life, as unique and invaluable as it can be, and the fact that you spend the whole day in the fresh air in search of your best trophy so far contributes further to the pleasure. Going on a trip will require detailed preliminary preparations and you'll have to consider carefully what you need. The contents of your backpack must be practical and useful, and since you'll spend some time in nature, you must bring the props you need to survive, but also all the equipment that the chance for a good catch entails.
Forget about heroism and strictly follow all the rules as you're still in someone else's territory in the middle of the wilderness. Otherwise, you may suffer consequences that can be fatal. Fate can easily play with you, make you fall from a tree, or get lost in the woods, and we're sure you don't want that. Inform yourself in time about the legal provisions governing this activity, obtain the necessary documentation including the license and permit –  and you can start packing.
We've prepared for you a list of essentials that go along with personal hygiene, refreshments, rifles and bows. Before you rush to learn more about which arrows would be the best on occasions like this or about best holsters, have a look at the following lines. Also, make sure to to get your online hunter safety training, and for that you can visit https://www.ilearntohunt.com/pennsylvania/.
1. Binoculars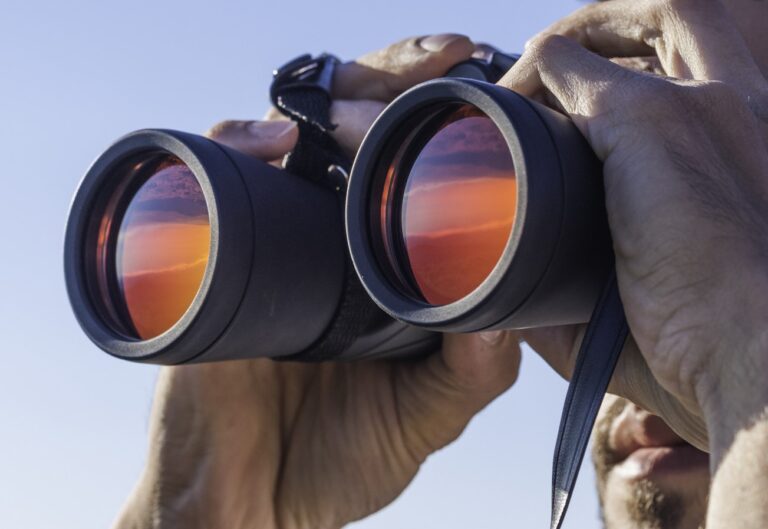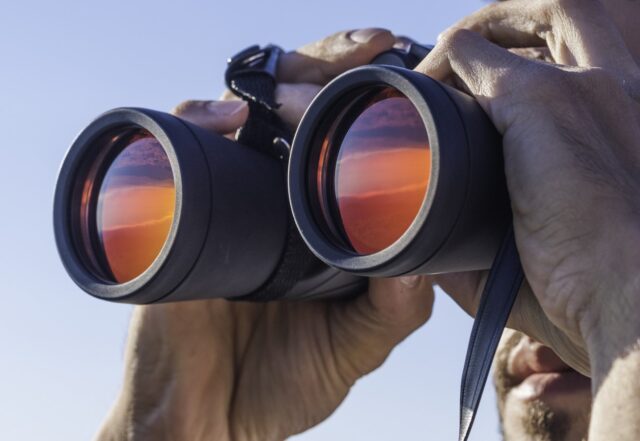 Careful observation of deer habitat throughout the hunt is crucial. To know which strategies and skills are the smartest to apply, you must gain a good insight into their movements first. Due to the distance from the animals, which for safety reasons has to be large, your eyes won't be a sufficient means of observation.
Therefore, don't forget to include binoculars in the necessary contents of your backpack, as otherwise you may have difficulty catching the animal. With the help of these, you increase your field of vision and have a clearer visual display, which can give you a great advantage.
2. Knife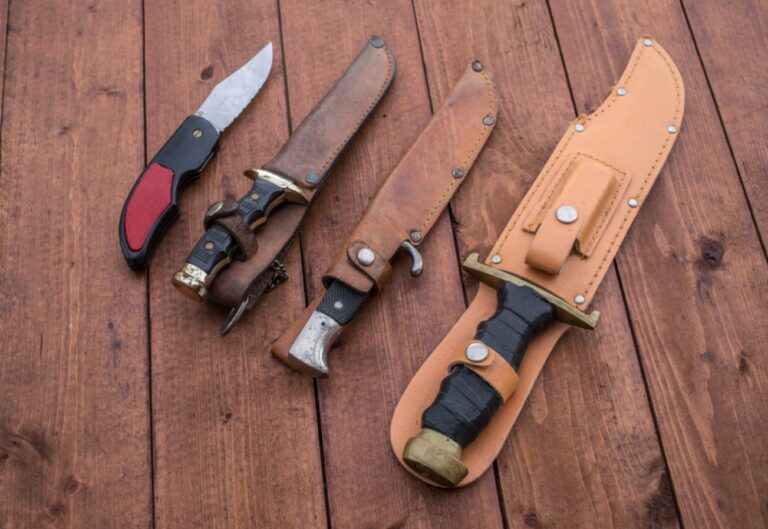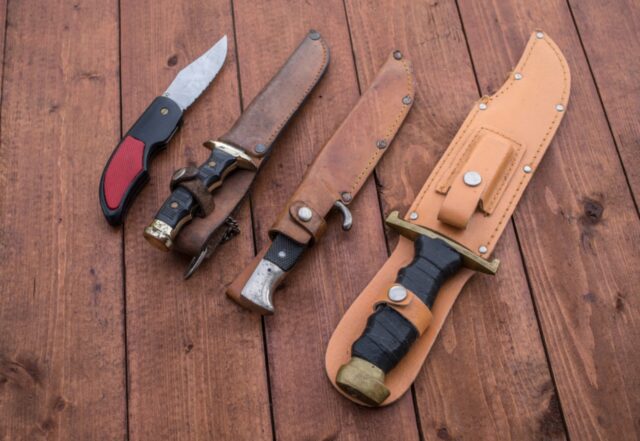 We assume that you're going to remember this checklist point, but it still doesn't hurt to remind yourself of that. The knife has multiple functions and each can mean something useful for you at certain times that are common on trips like this. Don't think that it isn't handy enough compared to a rifle and a bow and arrow. You may not hunt with it, but you're going to need something to cut the rope or remove the deerskin.
To prevent blisters, we recommend bringing ones that have a rubber grip. You can also pack several pieces of different sizes in your leather case adapted to different situations.
3. Camouflage clothing adapted to cold weather conditions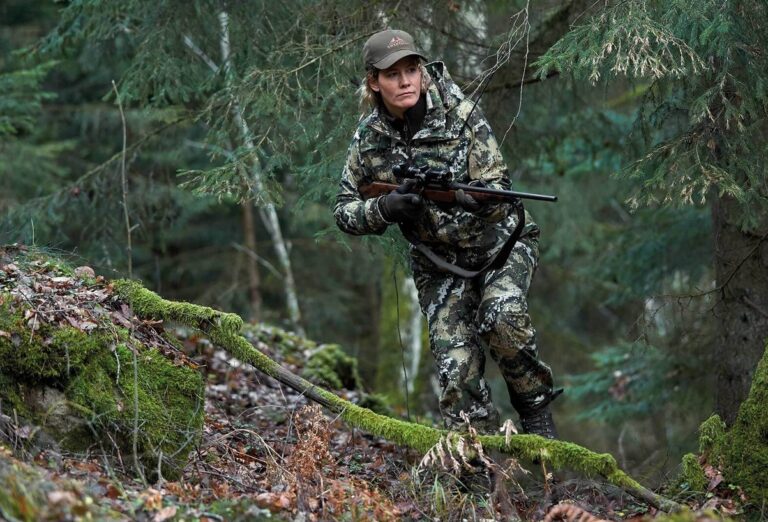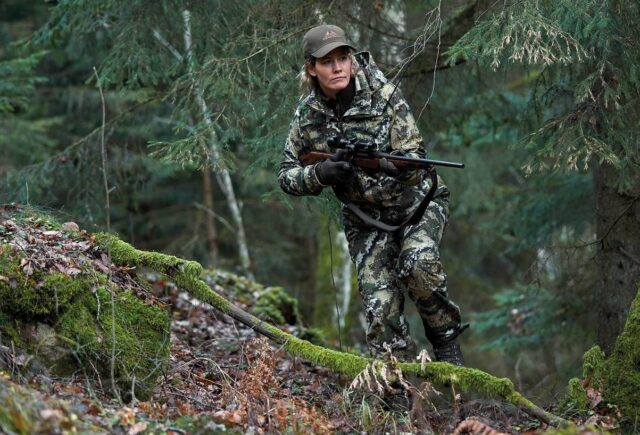 The deer hunting season is often characterized by cold days, especially in areas where winter temperatures are very low and conditions are harsh. So, depending on where you're going, you must bring warm clothes that'll protect your body from freezing. Clothing should also be camouflaged for a more convincing blend with the surrounding nature.
Protect yourself from head to toe – the pieces you'll need are a sweater and warm pants, a warm jacket, a hat or cap, thick gloves, and warm shoes. Rains are also common, so in order to avoid hypothermia due to excessive wetting and inability to dry, it would be good to pack a raincoat as well.
4. Smell killer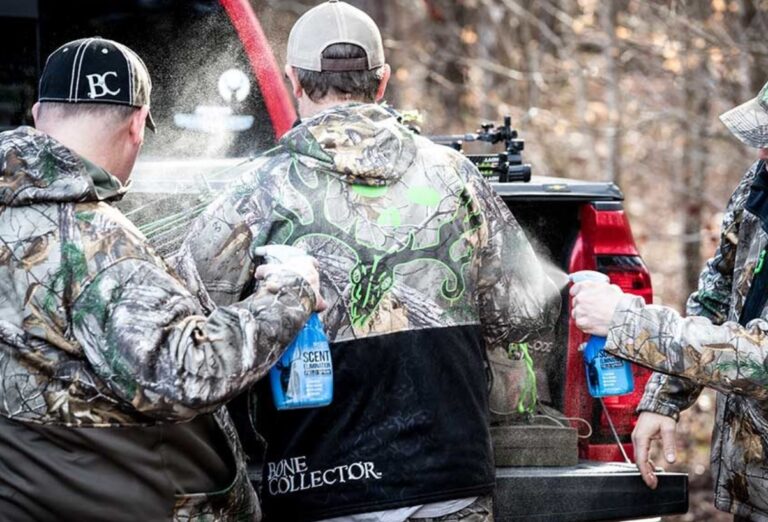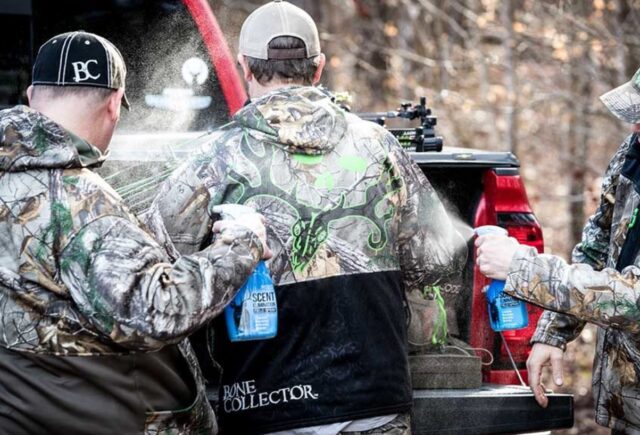 Deer are known as animals with well-developed senses which can feel that you're there even at a greater distance. Believe it or not, your sweat can be the cause of the loss of catch and that's why you must make sure that it isn't present during the action.
There are specially developed odor killers that you can use to spray yourself before going into nature so as not to scare the catch. Spray well on every part of the body, clothes, and equipment, and take the bottle with you to keep it close to you after climbing the tree. This might increase your chances of success.
5. Survival tent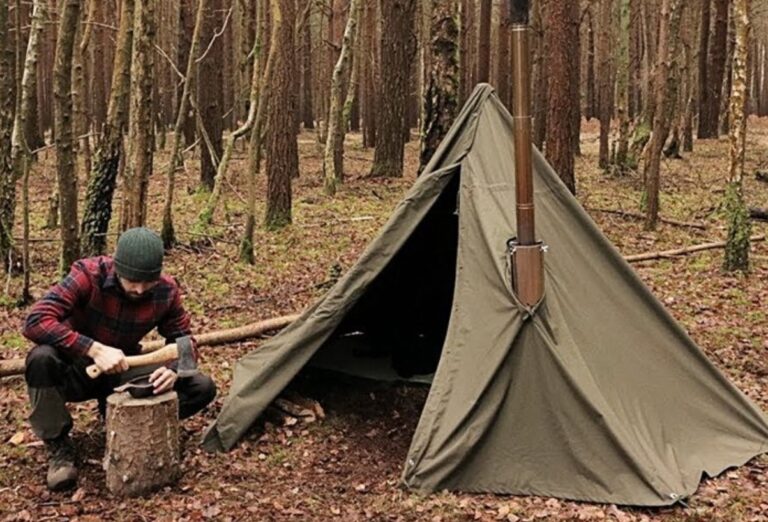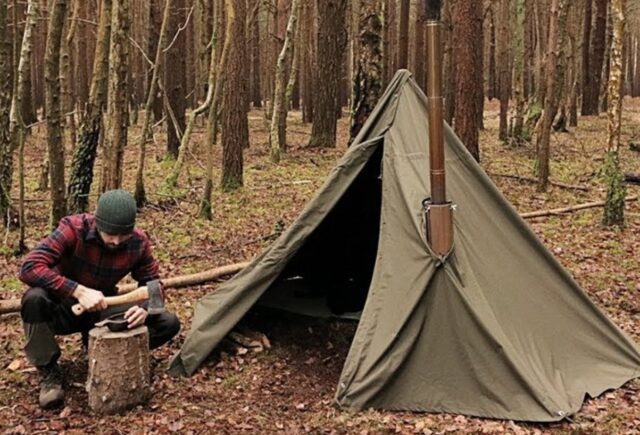 You may have planned to spend an extremely productive day in nature and the weather conditions might have ruined this for you, but after a little bit of rain things might start to improve and you might see a chance for a good catch. That's right, it's not time to give up – so you better simply sleepover and wait a little longer.
For such an unplanned and unforeseen situation, you'll need accommodation, and you can hardly rent it in the middle of the forest. Make sure you bring a tent that you can open at any time and provide shelter for yourself until the next day. The tent isn't heavy so it won't restrain you and it can be a true ace up your sleeve at the right time.
6. Flashlight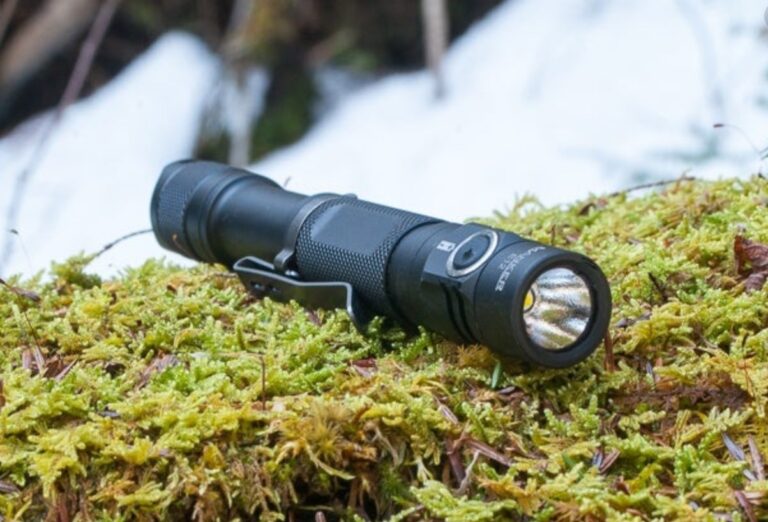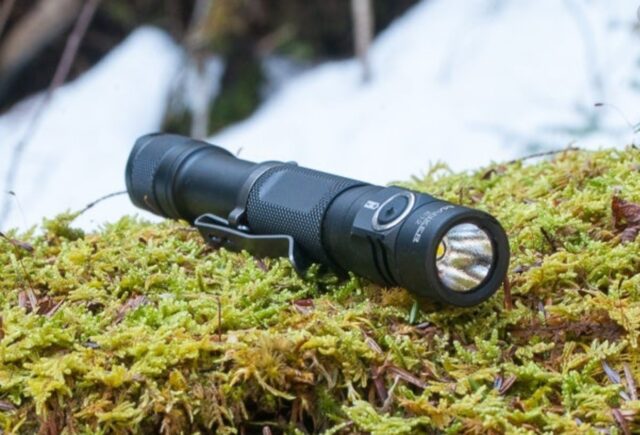 The hunting day can be quite long and make you stay in the woods even after it starts to get dark. With the help of a flashlight, you can move calmly in the dark without feeling lost or panicking due to poor views. In case you have to set up a tent, it'll be a great help item. You can choose a smaller one so that it doesn't take up a lot of space.
When you pack a flashlight, don't forget to put a lighter or a match in your backpack, as you'll probably regret not bringing them if you come to the situation where you have to light a fire. It's the key when you spend the night in the woods as it'll keep potential dangers away from you.
7. Safety belt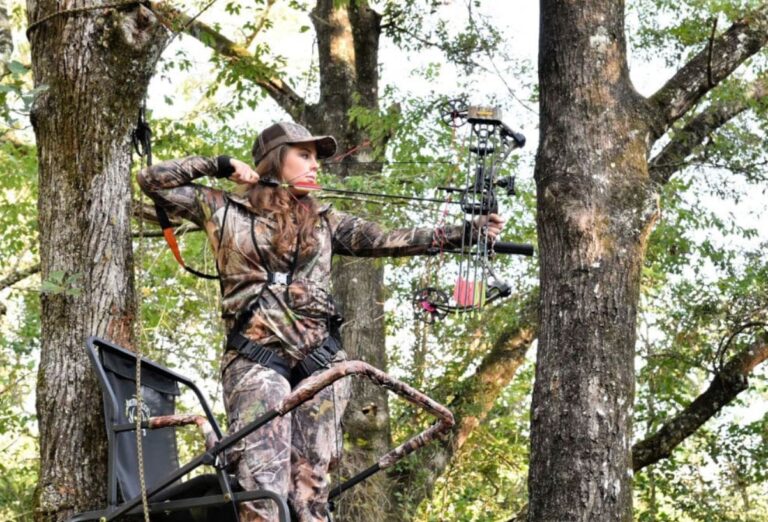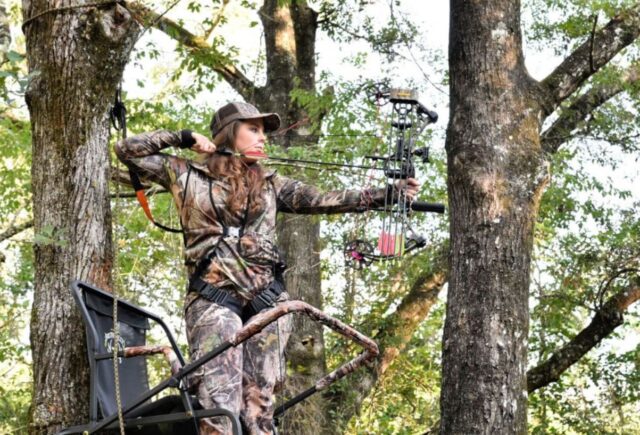 A safety belt is an important piece of equipment that is part of a good tree stand found here, especially when you have to climb a tree to observe the environment better. In addition to giving some stability, it gives you security in case of a fall so it would be good to reserve a place under or over a warm jacket for it. It shouldn't be a burden to you since it doesn't contain any noisy hanging straps that can be quite annoying.