The city of Chicago exudes a cultural and friendly atmosphere where you can experience the Midwest in the best way – all year round.
Everyday exercise is a concept that is often mentioned in connection with health and overall well-being and it's something that comes quite naturally for a person living in this city.
Neither the wind nor a little drizzle can stop Chicago's dwellers who are hungry for exercise. A little cold does not stop "The Windy City" from offering you endless possibilities and ways to stay active and exercise, as sports play a big part of the city's culture.
Exercising outdoors not only makes you more alert, but it is also a good contrast from exercising indoors. An advantage can be that you do not have to be crowded with others in a gym and you can take the opportunity to breathe fresh air and get some vitamin D.
In this article, we offer you some tips on staying active and getting exercise in Chicago as the perfect way to stay fit and healthy.
Sign Up For Events
As things start slowly, but surely, coming back to normal all around the world, we are excited to get the chance of looking up upcoming events and signing up. Many Chicago fitness events are organized and held to motivate you to become the best and healthiest version of yourself, all while socializing and contributing to the city and community.
A great platform is created by Strength in the City, which organizes events focused on raising funds and awareness in categories such as mental health, equality, environment, youth development, and physical health. Their interactive workout experiences welcome all fitness levels and their events feature a variety of fitness activities and nutritional workshops, led by top health experts and trainers.
Kayaking on Chicago's Waters
The great thing about Chicago is that it offers you ways to stay and assimilate nature in different ways, although it is a metropolis. Kayaking through Chicago's waterways is the perfect example of this.
When you go kayaking, you strengthen your body and train large muscle groups, and get both better condition and strength. Not only arms and shoulders but also back and abdominal muscles come to work, as well as your legs.
Kayaking is an excellent way to strengthen your well-being and in the long run, achieve increased creativity and mental stability. After you have initially practiced safety, you can find peace and relaxation at your own pace. Just the fact of being on the water often creates a calmer and more experiential dimension in life.
Not only does it allow you to have a total body workout, but it is also a unique way of seeing the city.
Running Along The Lakefront Trail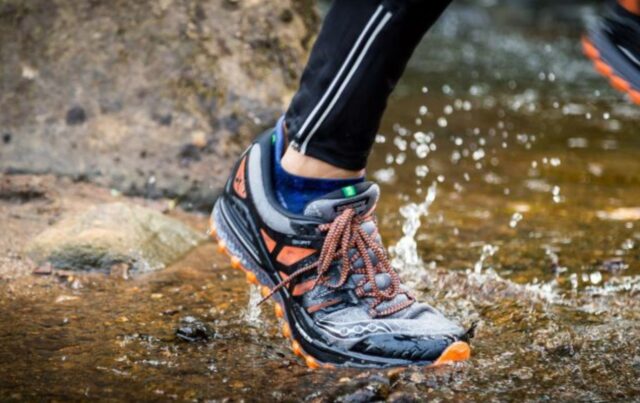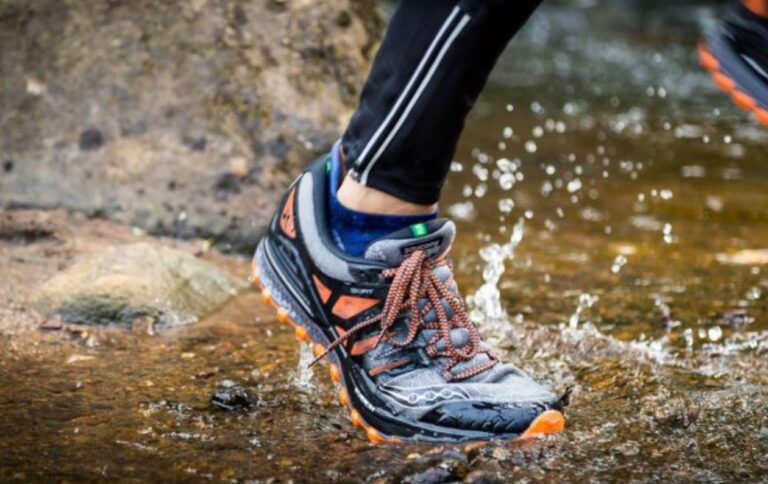 Chicago is the ultimate running city. Lake Michigan's Lakefront Trail, which is 18.5 miles long, is often called the crown jewel of the city's running scene. It offers the best views and the amazing skyline of Chicago, as well as its beaches, and large parks but also a sufficient number of restrooms and water stops.
The good thing about running is that you do not need special equipment to practice the sport. Make sure you have weather-appropriate clothing and a pair of comfortable shoes. If you are a beginner, intervals are recommended to start with. Run for a few minutes, walk for a few more, then repeat the whole thing again.
Set goals for your training – for example, you can run an extra mile a month, or complete your run within a shorter period.
Once you feel confident and strong enough, you can apply and participate in the Chicago Marathon, held each October and one of the absolute best ways to see the beautiful city on foot.
Working Out in Millennium Park
During the entire year, you can find various group workouts in parks in Chicago. Park training allows you to be out in the fresh air and nature, while you get to train in groups and meet new and interesting people.
The content of the park training varies depending on who organizes it but you can find everything from Thai Chi to strength training, pilates, and even Zumba. Another form of park exercise that is preferably performed outdoors is yoga. All you need then is a yoga mat to get started.
All of these activities can be found in the beautiful parks across the city but a sure tip is to go to the Great Lawn at Millennium Park which, especially during the summer, is transformed into an outdoor workout studio.
Surrounded by the Chicago skyline, enthusiastic people, and a positive atmosphere, you'll be guaranteed to have a good workout session.
Ride Chicago's Biking Trails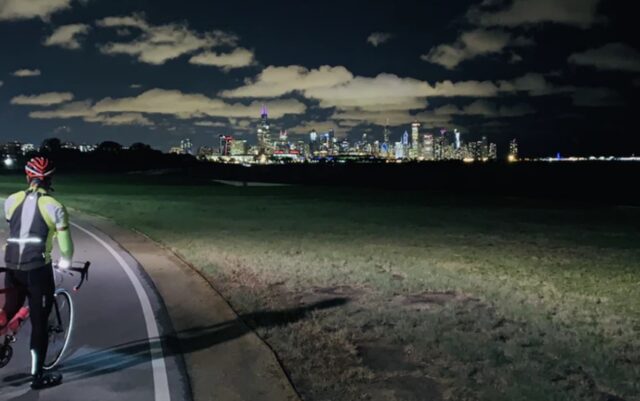 Although it is one of the largest and busiest cities in the United States, the City of Chicago has a reputation as one of the best places for bicycling.
By making investments in the infrastructure and promoting education and awareness, it has achieved to build more than 200 miles of shared bike lanes, as well as many off-street paths, like the Lakefront Trail.
This has increased the trend of riding bikes and more Chicagoans choose to cycle, both in everyday life and as a form of exercise. And that may not be so strange – because it is both healthy and environmentally friendly.
Cycling is one of the easiest ways to exercise, and it can also prevent diseases such as type 2 diabetes, cardiovascular disease, obesity, and stress. You do not have to train so hard and compete for it to have an effect. Everyday cycling at a decent pace also has a great effect and it provides endless health benefits.
Enjoying The 606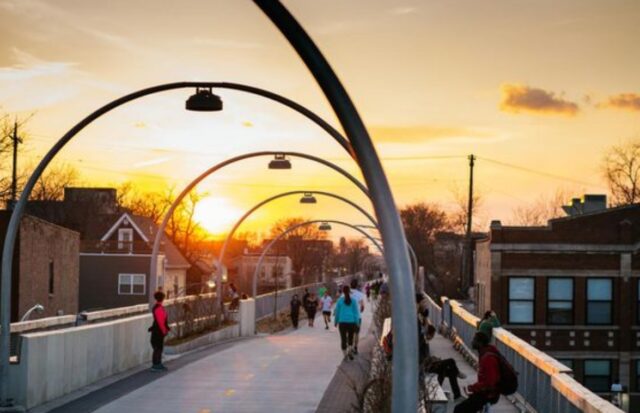 The 606 – a 2.7-mile elevated park and trail, named for Chicago's zip code prefix, is located on Chicago's west side. An abandoned railway in the past, today this trail not only features parks, but also an observatory and public art installations.
The path has several access points across some of Chicago's trendiest neighborhoods like Wicker Park, Logan Square, Bucktown, and Humboldt Park and it attracts runners, bikers, walkers, and visitors to enjoy their free time on green open spaces.
Final Thoughts
Chicago offers both its residents and visitors countless opportunities when it comes to staying active and getting our much-needed exercise.
In the article, we suggested which parks and areas to explore and go for a hike, a run, or a bike ride. You can look up various events organized by top-notch wellness experts and feel good about raising awareness for a particular cause, all while working up a sweat.
The city's architecturally striking buildings and green parks will make you enjoy every minute of your chosen activity