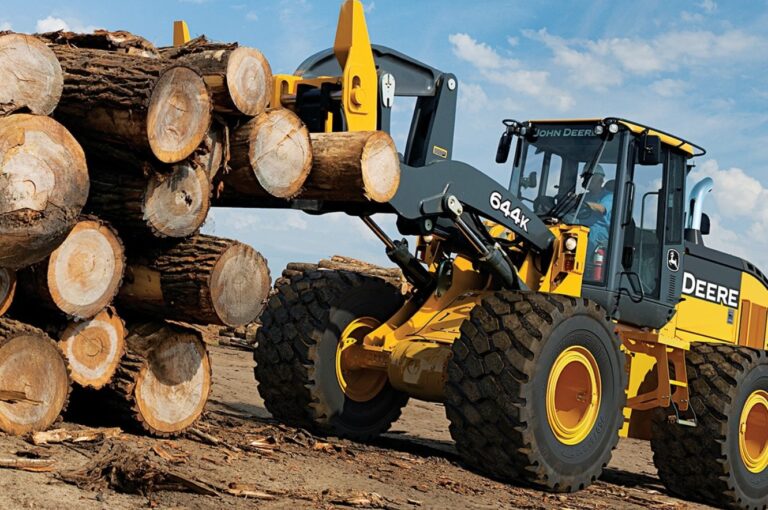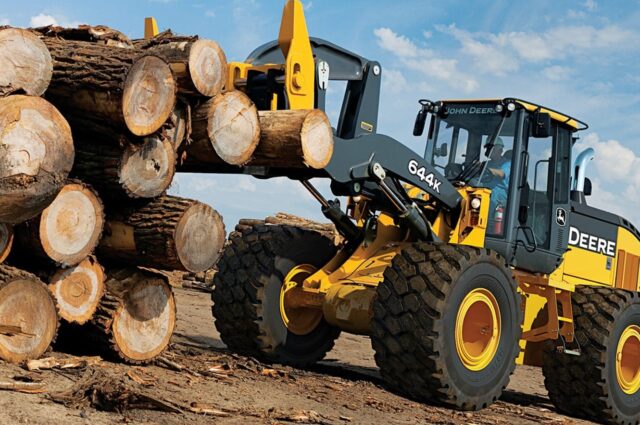 Log grapples are operated with electronic and mechanical control. Everyone has seen them before. The powerful grabs at the end of excavators, cranes, or tractors are mostly used for transporting or picking up heavy logs and other materials in construction, forestry, rail construction, demolition, and for scrap and waste manipulation. They are handy attachments of log loaders that are used to grab or catch the logs and move them to sites where they need to be put or stored.
There is a wide variety of log grapples available, and they come in different shapes, sizes, and configurations. You can get more information about different types of log grapples at uniforest.de. Here we have narrowed down ten different types and their advantages.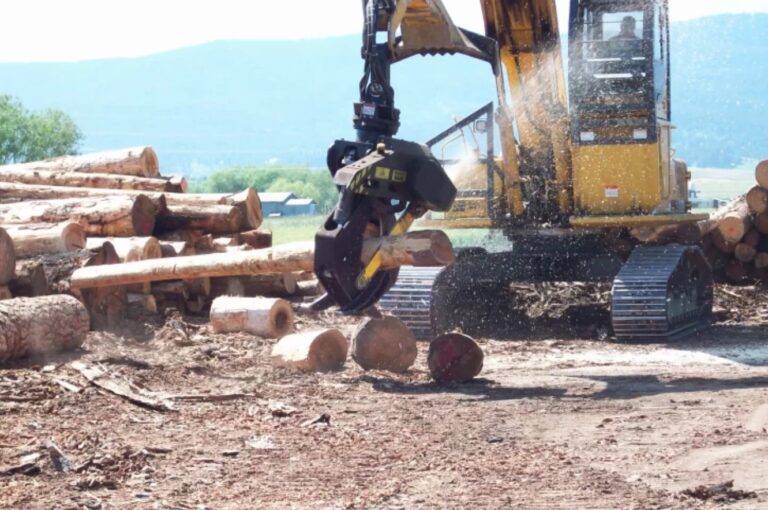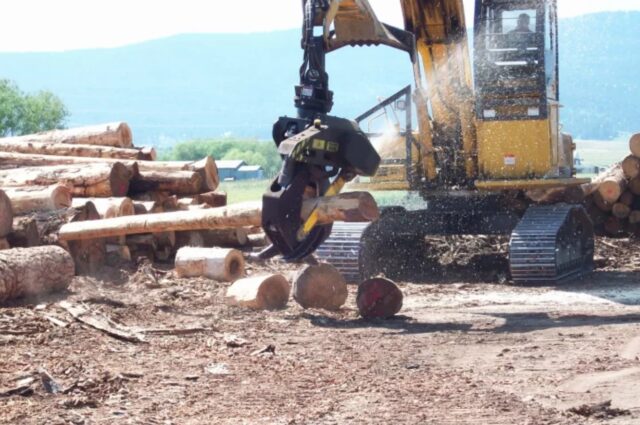 1. Bunching
These consist of a single cylinder grapple that has a large grabbing area and circumventing jaws. A few examples of such type of grapple includes SuperGrip and MultiGrip. They are specifically designed to have a large range of minimum and maximum grabbing diameters and are therefore used in short log loading and unloading. These are available in a large range of sizes and have grapple jaws that allow them to roll up bundles of logs quickly and easily with every turn.
In forestry machines such as loader cranes and log forwarders, the bunching grapples are used with hydraulic rotators that provide a 360-degree continuous rotation. Another advantage of bunching grapples is that they can be used for loading or unloading or handling timber at the roadside or in cleanup operations, handling pipes and other goods, and for feeding grinders.
2. Log
These have an advantage over bunching grapples in having overall narrow construction, making them extremely useful in loading or handling full tree length and diameter wood and timber. They are strong and have dual grapples with 360 nonstop spin and 2×1 finger bypassing jaw. Due to their simple yet powerful construction, they are well suited to handle smaller bundles of logs or a single and very large timber. When used in an excavator, these are extremely beneficial for handling irregular objects such as stones and scrap metals. The example of 2×1 finger log grapples includes the Rotobec log grapples and the Hultdins TL series.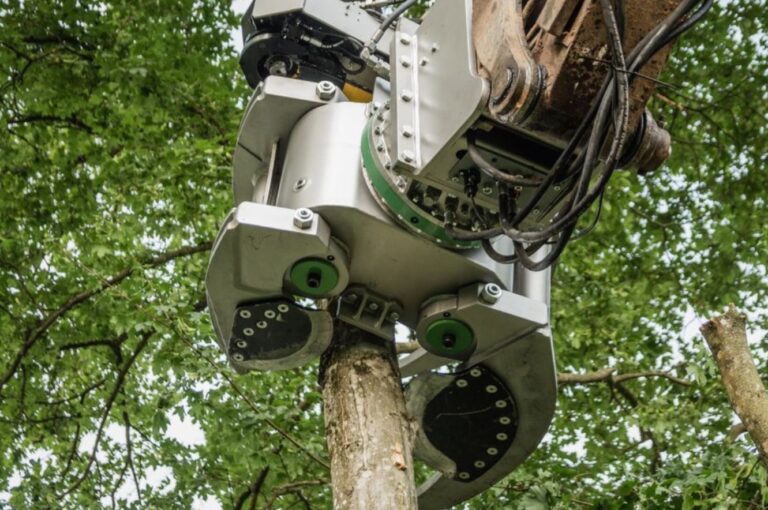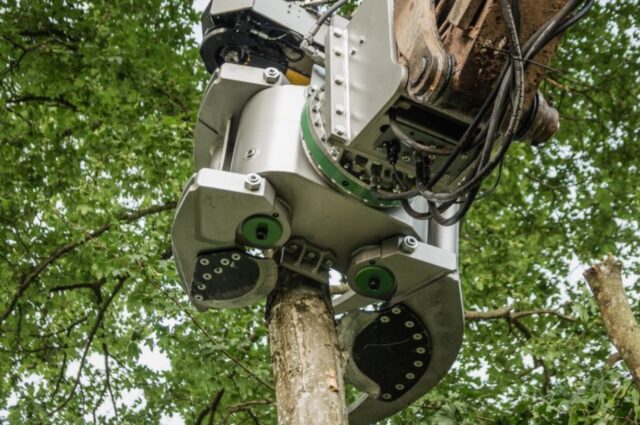 3. Grapple saws
These types of log grapples are specifically designed to improve the efficacy and safety at the construction or loading site as they reduce the man-on-the-ground risk. Multiple types of grapple saws are available with either a positioned rotation or a dangle type. They are used in built-up areas for cross-cutting timber and pruning wood and trees along waterways and roads.
4. Fixed excavator grabs
These grapples are the simplest amongst all and are found on many excavators. Fixed excavator grips have different types, including a mechanical type, which has a moving jaw that uses the bucket cylinder and a fixed jaw, and a hydraulic type that consists of two moving jaws. Although fixed excavator grapples are cost-effective in handling material, they cannot be used for precise handling of materials due to their fixed mounting.
Handling goods with these grabs require very skilled driving for correct orientation. Due to their fixed handling, they are not used in the forests, and forest centres usually make use of the special variants of log and bunching grapples that allow 360-degree rotatory operations.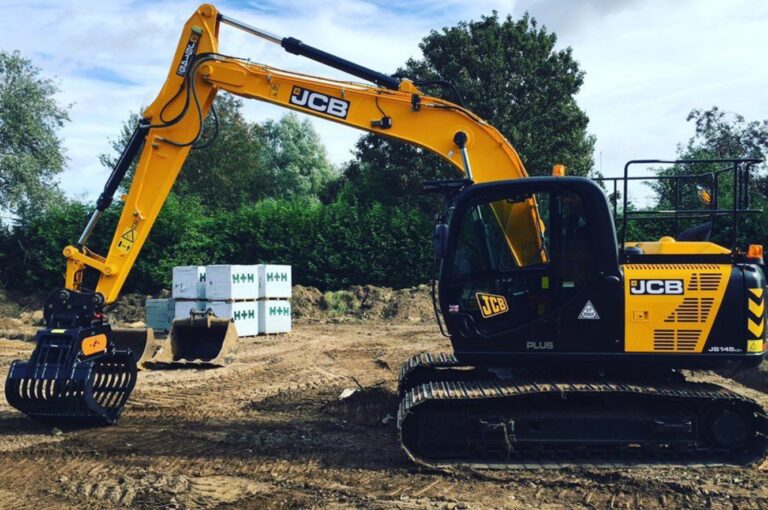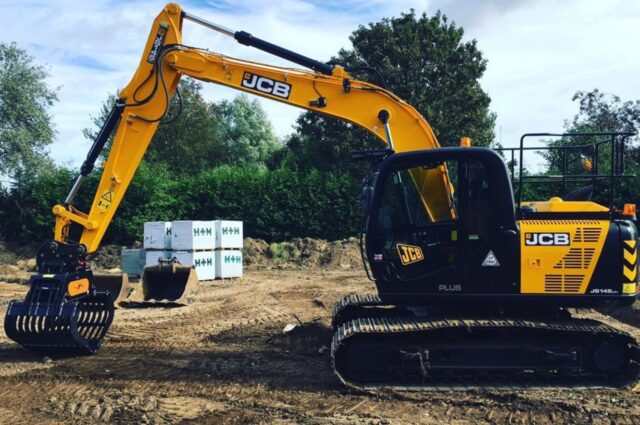 5. Combination
Highly functional in forestry and mill operations for handling a wide variety of woods and other goods. These come with a bypassing jaw design that allows their operators to proficiently and easily handle logs and pulpwood. These have a unique jaw shape that is extremely useful in log rolling and are therefore employed to grab a large amount of load every single time. They also provide the operators with an unbeatable level of control over the load as they are also offered with a positioned rotation. Examples include the Rotobec combination grapple.
6. Pulpwood
As the name indicates, the pulpwood grapples are specifically designed with jaw curvatures that are extremely efficient in handling pulpwood. Specially designed with optional butt plates and hold-down chains, the overall construction of these pulpwood grapples provides the operators with an unsurpassed level of control over the load and makes the handling of short pilled woods extremely easy and efficient. They have a perfect size for wood handling operations, which ranges in capacity from 0.25 to 2 cords of 8' wood. They are usually manufactured in a box style using plate steel and are equipped with 5,000 psi cylinders. Examples include Rotobec Pulpwood Grapple, which is simply the toughest around.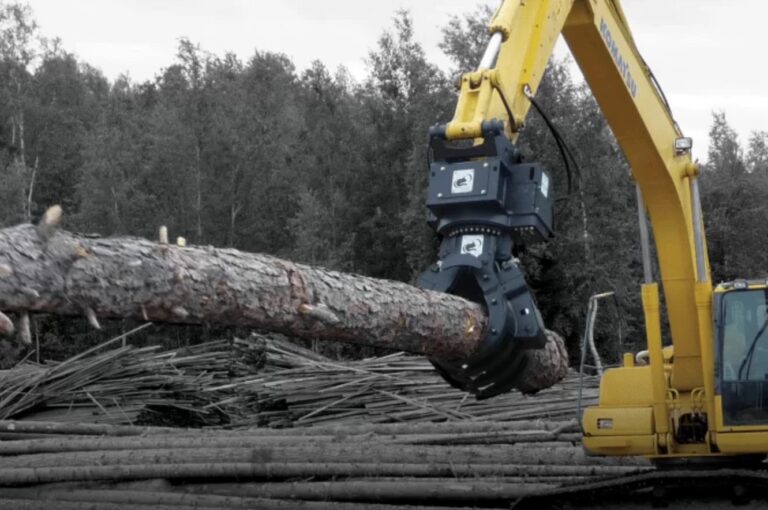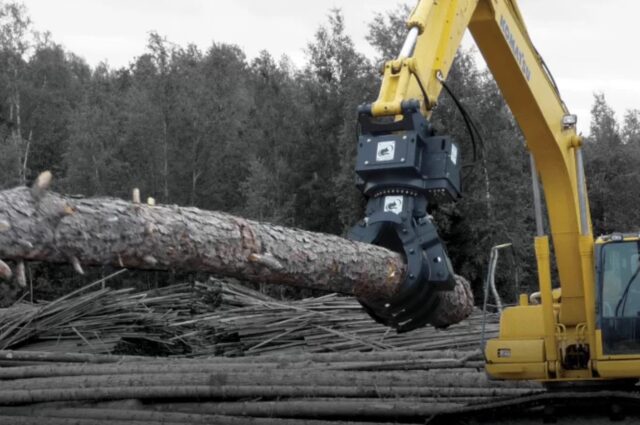 7. RPA Rake
Designed by Rotobec, the RPA rake is up for any task possible. Each configuration of RPA rake comes with either a positioned rotation or a dangle rotation making the task extremely efficient. The rake configuration is specifically designed for the forestry industry, making them an ideal tool for handling wood in chipper feeding and how chucking applications. The RPA is unmatched by any other type of grapple attachment and is one of the world's greatest power attachment designed with a unique curvature of the jaw.
8. Button Top
Another powerful attachment for handling, loading, and unloading tree-length wood. Using high pressure 5000 psi cylinder for load handling, they provide the operator with an unbeatable level of stability over their load. They are equally effective regardless of the type of wood the operator is planning to handle. Examples include Rotobec Button Top Grapples.
The types as mentioned above of log grapple with their specific configuration offer multiple advantages to the operators making the task of log handling easy and efficient. One can simply choose the type of attachment-based on the efficacy and the type and nature of the task without regretting the decision in the future as they are all fully equipped and have an unbeatable level of functionality.