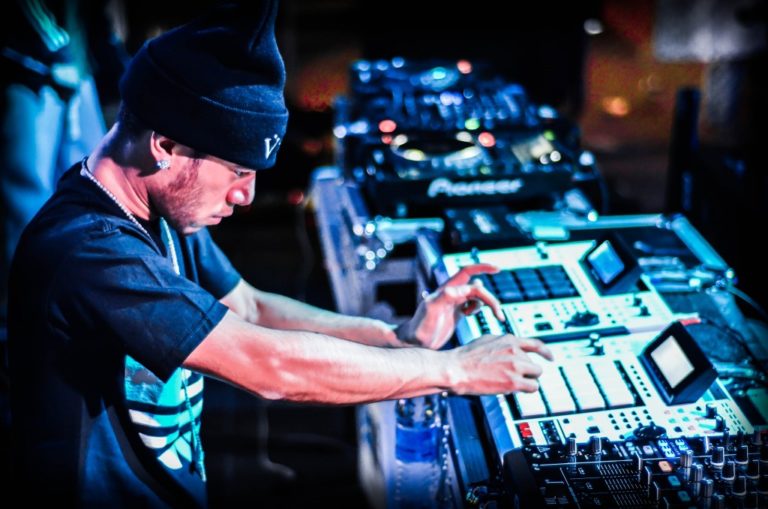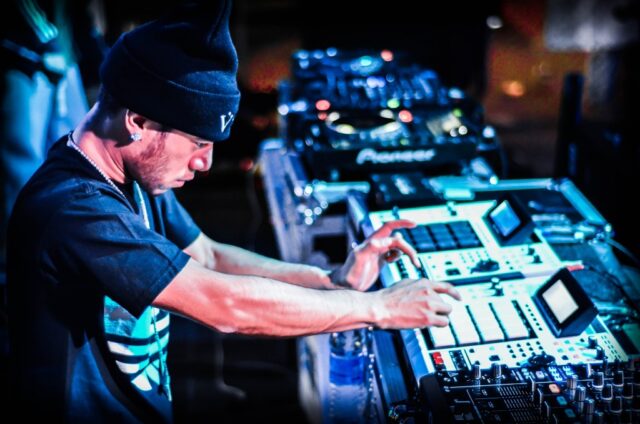 With any genre of music, there is usually an instrument that has ascended to iconic status. With rock music you have the Gibson Les Paul, or the Fender Stratocaster. The same can be said for electronic dance music (EDM) as well. From the inception of the MiniMoog synthesizer to a more spacey sounding Roland TB-303, there are only a few pieces of hardware than have not only set the standard in music production and DJing, but also have rose to icon status in the process.
Before there was Virtual DJ, Serato or even Traktor, DJs were playing tunes on turntables (preferably direct drive), and the one turntable to rule them all is the Technics SL-1200. This turntable has rose to popularity due to its durability, ease of use and build quality. If you were any type of DJ you knew that owning a pair of \"12\'s\" (SL-1200) would set you on the right track for your future mixes and sets. Without the Technics SL-1200, we may not of had DJ Battles, or artists like A-Trak, Mix Master Mike or DJ Craze, who\'ve pretty much helped change the perspective of turntables just playing records, but looking at turntables as a musical instrument.
Check out how Shadow, Q-Bert and others show off their skills on the 12\'s below.
Seeing as how Turntables allow for so much on the fly \"edits\" with DJing and what not, it was only a matter of time when people started to see how much of a hassle they can be when traveling to gigs, and that CDs were a lot less in weight and took up less space. The days of carrying crates of vinyl record to shows were coming to an end. Pioneer had created a great alternative to the vinyl turntable, which is the CDJ. Once the CDJs started hitting the stores, it changed the dynamic on how you DJ. Your crate of vinyl became a book of cds, and it allowed for you to have a wider variety of music in your mixes, especially if there were tunes that had not been pressed to vinyl. Needless to say, the birth of the cdj essentially started the end of using vinyl as the main way to DJ. Even though the cdj is the current standard, it is hard to find anything that feels as good to DJ with than vinyl turntables.
Thus bringing us to the use of laptops while DJing. Usually when a DJ uses their laptop in their DJ set, they are typically using Serato or Traktor (and in some cases Ableton). There have been different schools of thought regarding the use of Serato or Traktor to DJ along with the usage of controllers. Some feel it takes away from the essence of DJing, some feel that the software does most of the work for you. While there are others who feel that those tools are just another way to DJ. While both points have merit, the fact is that those programs have made being a DJ more accessible than ever. You no longer need to have thousands of dollars in gear, now all it really takes for someone to start their journey to becoming a DJ is a laptop and headphones.
Check out how DJ Craze uses Traktor below.
EDM has gone through its musical phases over the years, and with each genre blowup, there was a piece of hardware that became the \"go to\" for certain sounds. Currently copious amounts of bass is what the people crave, and instead of incredibly wonky bass lines and distorted drums (shout out to Dubstep), the sound of the Roland TR-808/809 seem to be what the foundation of a lot of these floor burners are made up of. Fortunately becuse of how user friendly and simple the 808 and 909 are to use, you can easily hear it being used in almost every popular Rap song out today. Without the 808 or 909, a lot of bangers that the people have been grooving to, may not have ever been made. So we can say goodbye to all of the Trap music we hear today.
Check out Bassnectar\'s \"The 808 Track\" below.
On the flip side of using the vast array of Roland\'s drum machines and samplers, there was another staple that had producers creating legendary songs, which is the MPC line by Akai. The MPC has been used and is still used by many producers, including J Dilla, Madlib, Knxwledge, DJ Shadow and AraabMuzik. The sheer amount of things you can do on an MPC is staggering, being able to sample, create drums and even pre set instrument racks, made this drum machine extremely tough to conquer. Without the Akai and their MPC line, we would not have legendary albums like \"Madvillainly\", DJ Shadow\'s \"Endtroducing\" or J Dilla\'s \"Donuts\" to name a few. The MPC is a modern day legend and has been for for a long time. They are constantly pushing the boundaries of the music hardware.
To see the MPC in action, check out AraabMuzik\'s performance below.
https://www.youtube.com/user/TheNedl66
Along with bass, EDM also has a love affair with synthesizers (synths). Synths are used in a myriad of ways, and we can all thank Bob Moog and his creation of the MiniMoog synth. The sound provided by Moog was of great quality and was not as difficult to operate at he time. The evolution of the synth is limitless, the creativity that artists are showing with synth usage is outstanding. interestingly enough there are still musicians who regularly return to the MiniMoog because of the sound it produces.
In the video below, you can see Dauwd using different synths to create a song in FACT magazine\'s \"Against the Clock\".
EDM is a young genre, and has a lot of growing and maturing to do. The direction that dance music is going is an exciting one, and has not even begun to fully blossom. Ultimately we won\'t understand where we are going, until we understand where we have been. The hardware used to create these songs are more than just machines to perform a task. The hardware used has subsequently created a culture and to a greater extent, a lifestyle. It is good to see that artists are still looking to these pieces to influence and inspire. I look forward to what the future holds for music.
Shout out to Gear Patrol for their write up on the influence these machines have on EDM.
http://gearpatrol.com/2015/10/22/influential-tools-electronic-music/#.Vipk4DDFhjU.facebook