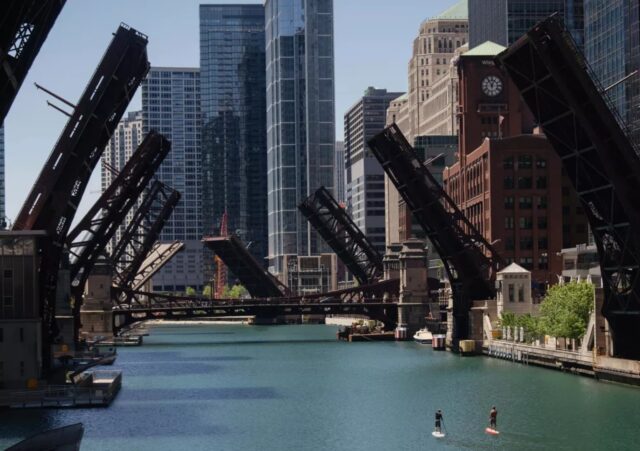 Chicago is the most contemporary and spirited city in the state of Illinois. Chicago makes for a beautiful home away from home with its picturesque lake view, majestic skyscrapers, and historical importance in America's history. It is a warm and welcoming city for professionals, entrepreneurs, and students alike. This city can teach you a thing or two if this is your first time renting a room in Chicago. Preparation and research are as necessary as ever, but you will be at ease after reading this article!
Due to the incredible confluence of technology with the real estate business, you can now easily find rooms for rent in Chicago available online!  Sitting anywhere in the world, with a few taps and dabs, you can fix your accommodation before you enter the city. To complete the rest of the planning, here are 8 things that you need to know if you plan to move to Chicago, 
1. Get your dollars ready
Chicago can be quite an expensive place to live in. The expense begins right from the time you rent a room in Chicago, to the choicest food options, private transportation, and other available amenities. A strict budget is a must to overcome the cost of living in this vibrant metropolitan city. On a positive note, finding a room for rent in Chicago hands you the same opportunities at a relatively lower price than pricey cities like NYC or San Francisco would! Make the most of everything Chicago has to offer!
2. Transport
When you first move to Chicago, getting around the city might be confusing, but once you get the hang of it, you'll start to see how suitable it is. The streets are organized and accessible while public transport options are plenty. Chicago is well connected and easy to navigate from the metra rail and water taxis to self-driving options.
The fares for the public transit system are low, and the best option for safe, reliable, and environment-friendly travel. Find a rental home in Chicago with a dependable renting portal near any train stations or bus stops to take you to your desired destination conveniently.
3. Education System
This city has one of the most reputed education systems in the country. Hundreds of people flock to rent a room in Chicago every year to be near universities like The University Of Chicago, Loyola University, University of Illinois, Northeastern Illinois University, Wheaton College, and many more distinct institutions.
Some of these have been around for decades and are continuing to thrive and adapt according to our new world. Give your career a push-start and rent a room in Chicago to learn amongst thousands of like-minded individuals at any of these prestigious universities!  
4. Companies
Rent a room in Chicago near some of the world's biggest companies such as Boeing, Hyatt, United Continental Holdings, JLL, and Grant Thornton, to name a few out of a long list. The exposure itself is unparalleled to any other city in Illinois. With the right education and the best opportunities that Chicago provides, your career will be booming in no time! 
5. Neighborhoods of Chicago
No matter what part of the world you are from, once you have a room for rent in Chicago, no other city will do it justice. From the diversity of Albany Park, historical remembrances of Hyde Park, the hustle and busy life of The Magnificent Mile to extremely affluent areas like Lincoln Park, Forest Glen, and Beverly, there are several neighborhoods to scan through before renting a room in Chicago. Doing adequate research before you make the leap is essential for finding the right community to fit perfectly into your lifestyle, budget, and preferences. Remember to check the safety index of the neighborhood you choose.
6. Rental laws
Different cities and states in America have various laws, and hence it is essential to be knowledgeable about the renting laws of the city you're moving into. With more than 60% of the Chicagoans renting homes in this city, the Government of Chicago has made several renter-landlord protection laws. Tenant's general responsibilities, landlord's right of access, security deposits and prepaid rent, a notice of conditions affecting habitability, and more crucial rights are covered in the Residential Landlord and Tenant Ordinance. Read through this ordinance and other laws before entering into any rental agreement for renting a room in Chicago.
7. Climate
The climate in Chicago is as continental as it gets. Summers are hot and humid, while winters can get quite chilly and witness snowfall every year. Make sure to be prepared for a diverse climate with snow kits consisting of sandbags, salt, gloves, and warm overcoats, and don't forget to carry your summer wear! Having a room for rent in Chicago is like getting the best of all worlds with a beautiful spring and fall season and extreme summers and winters. Lake Michigan can influence all four seasons, enhancing the extremities!
8. Places to visit in Chicago
Every year millions of tourists visit Chicago to experience all the unique things this fantastic city offers. Renting a room for Chicago calls for a few touristy day-outs for taking in the city's authentic culture and tradition. Millennium Park, Lincoln Park Zoo, Grant Park, and Buckingham Fountain are all exciting places in Chicago. If you are an art enthusiast, you can try out the Museum of Science and Industry, Art Institution of Chicago, or the Field Museum. There is a multitude of options to choose from when it comes to trendy and upbeat food places like Superdawd Drive-In, Lou Malnati's deep-dish pizza, and Gibson Bar and Steakhouse, to name a few iconic ones. All in all set afoot on this gracious land, and you will never have a dull moment to spare!
Now that you're all set get ready to have a total blast living in a fun and adventurous city like Chicago!