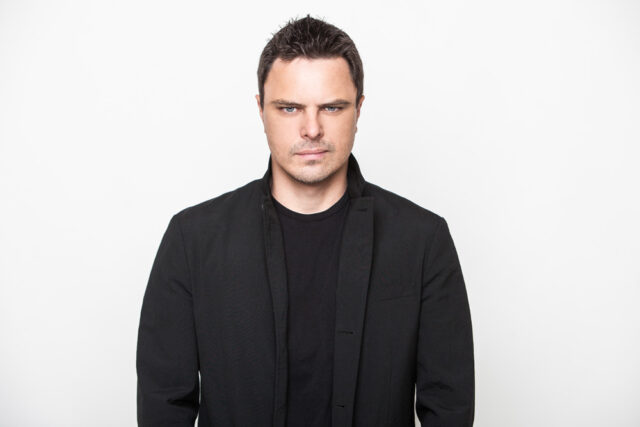 Markus Schulz has been ranked America's number 1 DJ by DJ Times in 2012 and 2014. The German-American DJ and producer based out of Miami, Florida is known for his Global DJ radio show. He has worked with high profile artists like Depeche Mode, Madonna, Télépopmusik, and Jewel. Aside from being Markus Schulz, he has a side project as Dakota, releasing two studio albums in 2009 and 2011. Along with Ferry Corsten, the artist also produces New World Punx, having had their debut arena show at Madison Square Garden. His latest album, released in August 2016, features tracks "Destiny", "Summer Dream", and "Love Me Like You Never Did".
I sat down with the acclaimed and very down to earth artist at EDC Orlando to chat about his work, inspiration, and plans for the future. 
Thanks so much for being here with us at EDM Chicago today. You've lived in Miami for quite a bit now. Being from Miami myself, I've got to ask – how do you like it there?  
Markus Schulz: I've actually been living in Miami for over 10 years. You know, I just got home. I've been on the road since September 9th and there's nothing like when you land at Miami International Airport. You look out the window as you're descending and you just feel at home. It definitely is home for me.
Absolutely. You've definitely been on the road quite a bit this year. Do you have a favorite place that you like to visit?
Markus: No, it's funny because when you travel around the world, you start to feel like a citizen of the world and are comfortable wherever you are. This last trip we went around Bali, Singapore, Doha, even Eastern Europe and you just feel right at home wherever you are.
Awesome. Now you just released your latest album Watch the World. Can you tell us about the inspiration for that?
Markus: That album took me two years to make, but part of what was so special about that album was the song writing. I got kind of bored (not bored, but you know) twisting knobs on synthesizers is like.. ok. But I used to do a lot of creative writing when I was young. So when I started this album, I really wanted to write words that connected with our scene. I think that's what made that album so special – all of the lyrics. We started every song with just a guitar and a pad of paper and writing stories about us.
Yeah that album is definitely deep, melodic and soulful. Do you plan on continuing that style for your next project?
Markus: Well the next project that I'm working on is Dakota, which is deeper and darker. After that I don't know. But for 2017, the Dakota project is more of an art show – it's going to be interesting. I can't wait to put all the pieces together. Right now, they're just mood boards and thoughts. I've got quite a bit of music already started but still got a long way to go before the summer time when I want to launch it.
So you're going for more of a Wynwood Walls (Miami art district) and Burning Man type of scene with this project?
Markus: Yeah, well we're going to do it in big stadiums, but I do definitely want to do a few more artistic shows. It's going to be quite cool.
Any news on your New World Punx project with Ferry Corsten?
Markus: Ferry is working on his new album right now for 2017 and I'm working on Dakota, so we're kind of doing our own thing at the moment. But we'll do a few pop up things here and there. Ferry is my best friend, and we're always working in the studio together. On Watch the World, there were some tracks that Ferry helped me with, and there are some things I'm helping him with on his upcoming album. That's just the way things are, you just go with it. It's about the music. I heard some of the tracks off Ferry's new album and they are stunning. So that's what we're working on for 2017.
Great, looking forward to checking it out. Thank you so much for your time!