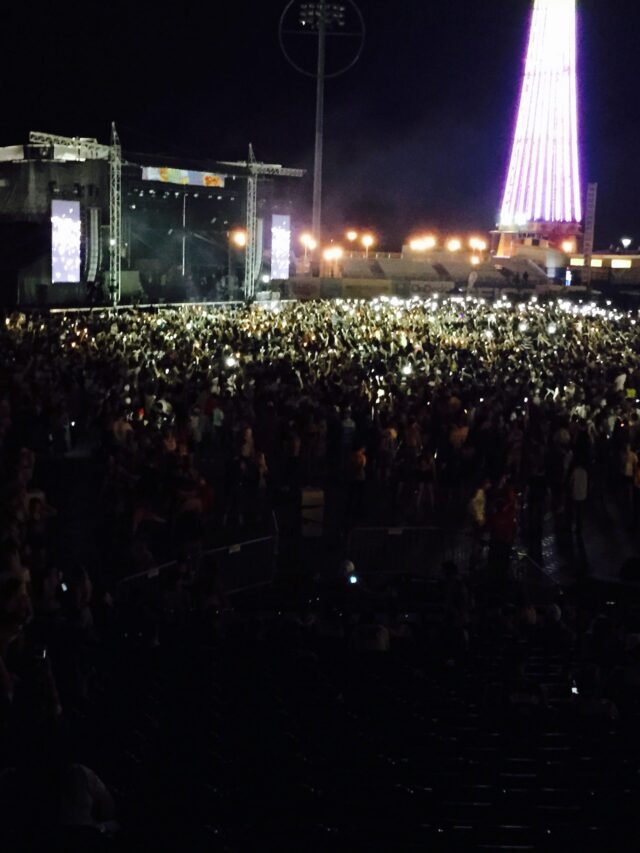 I\'ve been going to Mad Decent Block Party in Brooklyn for the past 3 years, and every year has its own personal story. Out of all the years that I have gone to Mad Decent, this year was the biggest one yet. Diplo went above and beyond this year by having two days worth of block parties in Brooklyn, two days worth of after party at Webster Hall and even going on the Good Morning show to perform \"Lean On\" with DJ Snake on Monday. This year is Diplo\'s biggest yet.
I wasn\'t able to make it the first day of Mad Decent, but I went on Sunday. Mad Decent Block Party: Brooklyn has been at MCU Park for the past two years, but the protocol of each year was not the same. Last year there were bowl seats and there were floor seats, which caused a massive crowd trying to push their way into floor seats. They learned their lesson this year and decided to give out all floor tickets which made the entrance more smoothly and thus, the crowd better.
The line up for Mad Decent was very eclectic this year, going from Tyler the Creator to Party Favor, from Knife Party to Grand Theft and Jack Ü. Mad Decent Block Party isn\'t for your typical raver; it is for the people that are open to new style and to new music. I personally wish I got to see Party Favor more (since he was only on for 30 minutes).
Of course, the biggest act was Jack Ü. This was my first time seeing Jack Ü in a concert setting, and I wasn\'t surprised with how well they performed. Jack Ü sure knows how to give a phenomenal performance, with their visuals, their crowd, their music, and their special guests. Jack Ü came out with at least three surprise guests Kiesza, Silento and more! I\'m pretty sure everyone left breath-taken.
Overall, Mad Decent Block Party killed it this year… it almost makes me wonder what they have in store next year!