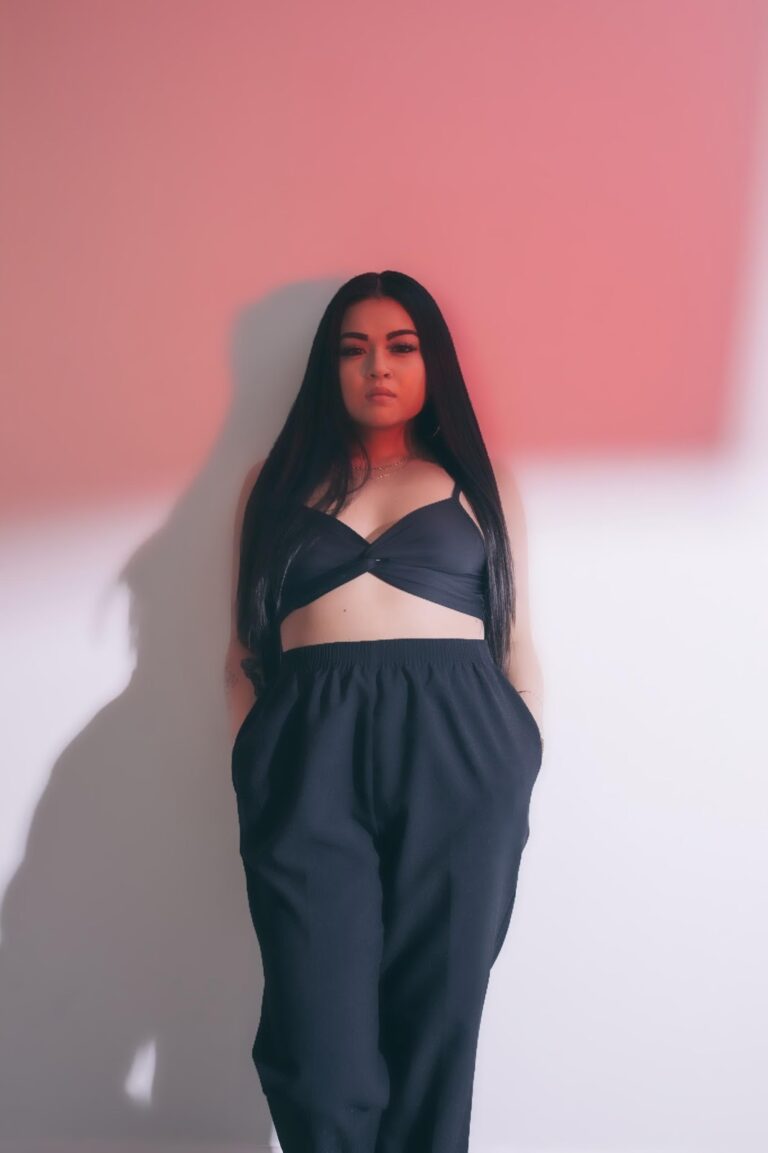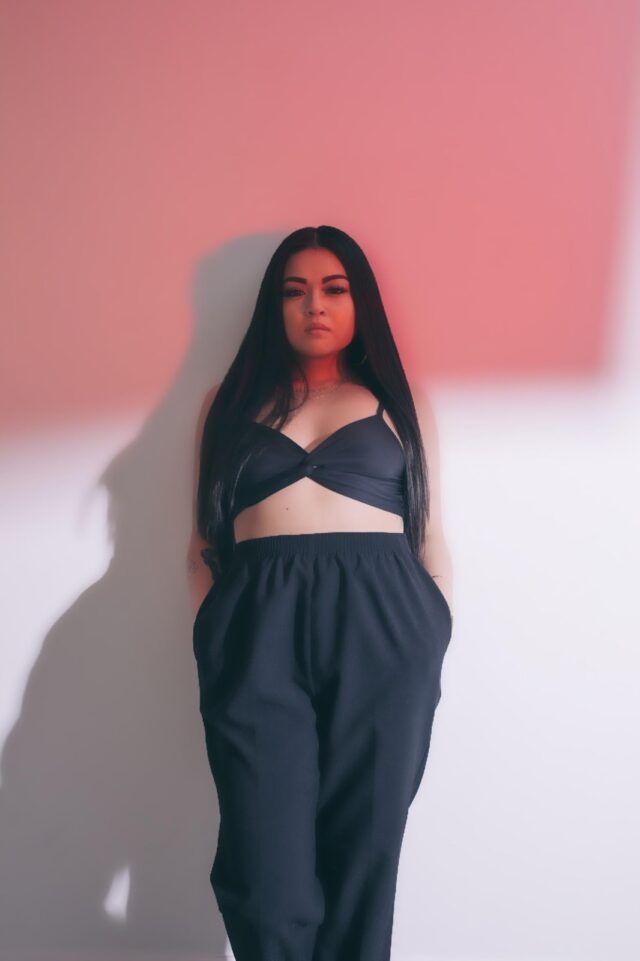 In the world of music, age is but a number, as it is our younger, rising talent that is helping pave the way for the future of music, particularly electronic dance music, or EDM.
Today, the increase of rising independent artists is helping to do-away with the many fragments the industry has left unattended for many years. Thankfully, we are seeing the space grow more diverse, with more female vocalists and producers coming to light.
EDMChicago spoke with local artist, Michaella Aloba, who goes by the stage name 'Michaella' , about her latest track, Tame Me, with EDM veteran, Forbes Ploszaj.
"At 24-years-old, music has always played a major role in my life," Michaella told us. "I have managed to balance being a student, working full-time, and spending late nights awake working on music throughout high school and college. I knew what I wanted to be doing for the rest of my life, but I also wanted to devote time to my education. I'm extremely grateful to be in the blessed position that I am in now, where I can work at making some noise within this industry while being in my prime."
And speaking of "noise", the young songwriter isn't ignorant of the fact that there is a gender imbalance throughout the industry when it comes to female producers and vocalists.
"I think there are plenty of female vocalists in the industry, and amazing ones at that," Michaella emphasized, adding that, "yes, there is definitely an extreme need for more female producers. All the producers I've had the opportunity to work with so far in my career have been guys. I hope to eventually add producing under my belt, but until then, I hope that I eventually come across some dope female producers to work with."
Certainly, as a young woman in the industry, Michaella sees that the ability for artists to be more genuine seems to be a step in the right direction, but still cognizant of the many fractures that have left the industry broken for many years.
"Artists are now able to be more genuine to who they actually are, outside of their music. The music industry has a way of influencing artists, if not forcing them, to be someone they aren't when they sign a record deal with a major label. I love seeing other artists be unapologetic and unafraid to express themselves fully. I feel that this allows them to form a deeper and more intimate connection with the people that are listening to them. There are still plenty of artists that put on a facade and front about who they really are, which I think just hinders their life and career. These are the individuals that end up being unhappy or bitter, which fractures the industry a bit by making it hard to work with them or encouraging other people to be that way. Sometimes people are too afraid to even pursue anything related to their passion for music because of their fear of rejection or unacceptance. This hinders the representation of genuine people and their talent in a cut-throat industry full of people that are fake. As a young woman and member of the LGBTQ+ community, I want to encourage people, artists or not, to stay true to themselves. For as long as I'm as genuine as I can be and for as long as I can hold onto my values, I can only hope that it will inspire others to be that same way for themselves."
Since she was 10-years-old, Michaella has been writing songs and eventually taught herself to play the guitar. She didn't start out in the EDM space though. She was writing acoustic music until she finally transitioned to writing over electronically produced beats in 2018.
"I actually began in a more 'pop' and R&B realm, listening to *NSYNC and Christina Aguilera," she revealed. "I eventually discovered Beyonce, Usher, and JoJo, transitioning to Cascada and bands like Secondhand Serenade or Relient K."
From there, Michaella fell in love with what she describes as the "soulful sounds" of Tori Kelly and Sam Smith. "As you can see, my music taste is all over the place, but I looked up to each of these artists, and the way their respective careers and voices shook the world. I haven't had the opportunity to work with any of my childhood idols yet, but I intend to work my way up there. My writing style and vocal technique is heavily inspired by a little bit of every genre that I grew up listening to. I love blending sounds when I can, so it's been really fun working on EDM tracks, considering my background."
Right now, one artist in particular is on Michaella's radar: Kehlani.
"She's predominantly R&B, but she broadened her sound by tapping into Pop and EDM. I love her writing abilities and adore the uniqueness of her voice. She's worked with some of the biggest names in the game, and it's extremely inspiring."
Michaella's latest track is a collaboration with EDM veteran and producer, Forbes Ploszaj. "I was introduced to Forbes Ploszaj through mutual industry connections. I sat in towards the end of one of his sessions the night that I met him, and we ended up sharing some unreleased songs with each other. He played me a track that needed vocals and it was absolutely undeniable."
As for their work on their latest track, Tame Me, the dynamic has been anything but dull. "Getting the chance to work with him has been amazing," Michaella reminisced. "I appreciate how particular he is; always trying to take sounds to the next level. His passion and dedication to his music is inspiring. It's been a great working dynamic between the two of us because of how well we feed off of each other's ideas. I'm excited for our growth and am ready for more insane tracks with him."
For fans of both Ploszaj and Michaella, "Tame Me" gives off high-energy from beginning to end. "It's definitely a track that'll get people moving. A bunch of late night sessions and a rewrite is what it took for us to get the track to where it is now. We ended up having two versions because we didn't like the first version too much. I also got to mess around with the visual, so it was cool being able to explore that aspect of my creativity."
With COVID-19 still restricting the creativity of the industry, Michaella makes clear the benefits that have undeniably come from the pandemic.
"It's been a good challenge to teach myself to learn and understand the different DAWS and then have to get creative in the way that I market myself. Not having the chance to perform is limiting me a little bit in terms of getting my name out there, but I'm super grateful for technology and social media because I can still gain some momentum until venues, bars or clubs open back up again. I really value the energy during sessions at the studio, so it's been really different not being able to vibe out with my engineer or producers and having to record everything myself at my home studio."
As for what the city of Chicago should be on the lookout for, you can certainly expect a lot more music from Michaella. "There will be plenty more music, merchandise, and visual drops that I've got lined up for the next couple of months. I've got a few other collaborations with house producers and upcoming rap artists that I'm excited to share with the world. After spending the last five months in Phoenix, I'll be heading back home to Chicago in February. Hopefully, COVID-19 restrictions start to lift and I can start performing again."