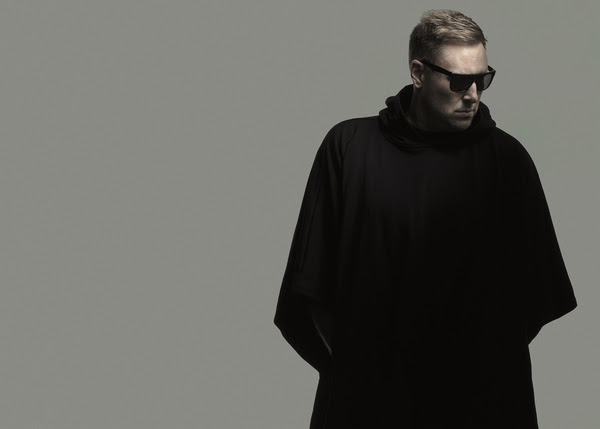 As we most recently saw, Insomniac, the masterminds behind one of North America\'s largest dance music festivals, Electric Daisy Carnival, had teamed up this year with artists to create the most interactive fan experience possible;  the EDC Week Charity Auction. For those who have dreamed of performing on stage at a major festival, you\'re in luck. GOing to the highest bidder on eBay, one of the packages includes two general admission weekend passes to EDC Las Vegas 2016 as well as live-mixing with Slovenian Techno sensation, UMEK.
"I think that all performers should take advantage of the spotlight and communicate how important it is for the society to take care of those in need. It\'s our obligation and the way of saying thanks for all the privileges we get out of our profession. For 8 years my team and I were doing a series of charity events called Party with a Cause in my hometown of Ljubljana, Slovenia, where we were raising money for young victims of crime.\" UMEK said, \"So, after Insomniac invited me to take part in their charity campaign, I was on board immediately. The gap between the poor and the wealthy is way too deep and thinking that this is not our problem would be extremely irresponsible. This is our time and it\'s on us and only us to take care of the society as a whole and not only look after ourselves. After all it\'s really not that difficult, is it?"
UMEK has been producing for over 20 years, from underground clubs in Berlin, to the flashy stages of Las Vegas, he has been touring all around the world every year. Releasing his music on labels such as Toolroom, Great Stuff, and Intec, he has been gaining incredible recognition for his tracks. So wouldn\'t it be amazing to get to mix with him on stage at EDC?
Bid on UMEK's EDC Week Charity auction at bit.ly/UMEKEDC_eBay. Bidding ends on May 12.
UMEK Upcoming Tour Dates
June 17 Miami, FL @ Trade
June 17-19 Las Vegas, NV @ EDC Las Vegas
July 3 Toronto, Canada @ Digital Dreams Festival
For more on UMEK
www.umek.si
facebook.com/umek.si
twitter.com/UMEK_1605
instagram.com/UMEK_1605
soundcloud.com/umek