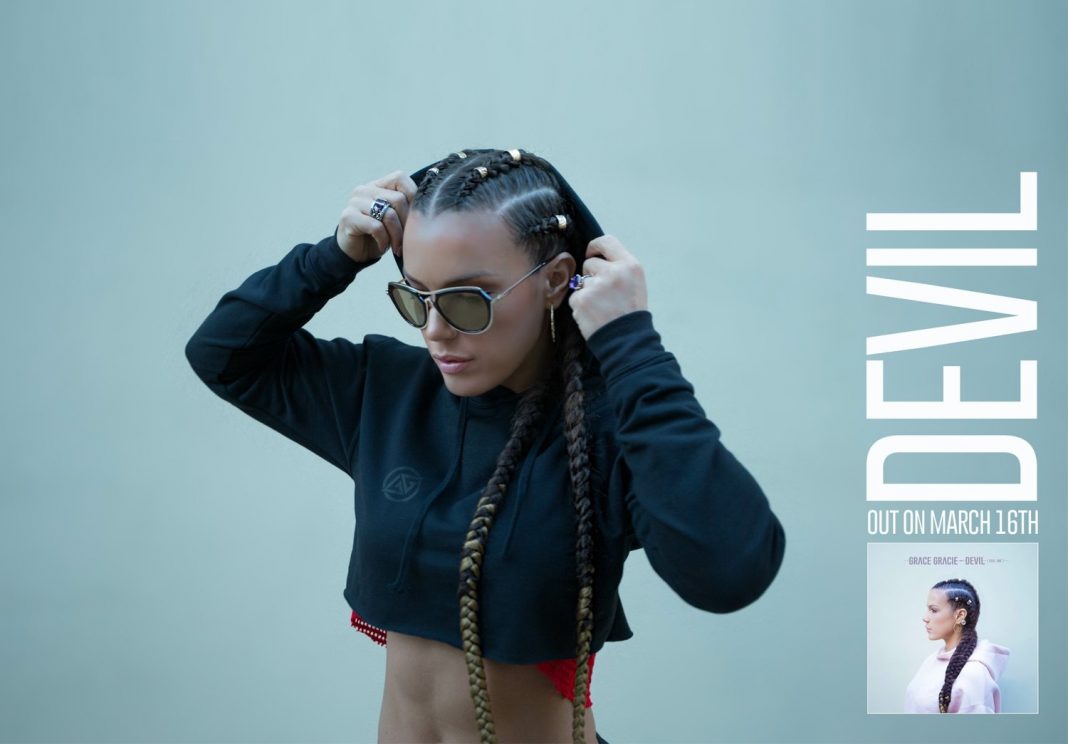 Grace Gracie's new single "Devil" is a showcase of her passion and matured artistry, featuring the stunning voice of Grace's long-time protégé Bre. "Devil" is a uniquely refreshing trap twist on an already amazing future bass track. "Devil" is quite the emotional rollercoaster that one too many can relate to through their own experiences.
"I have been producing festival style house tracks because I love the harder side of dance music, but during the last Ultra Music Festival I got really inspired by some of the artist bringing big pop vocals into heavier tracks. When I flew back home to Vegas, I went straight to the studio. Once "Devil" was done I knew where to turn for the World-class voice this track needed.  I reconnected with Bre, whom I helped discover when she was only 16 years old.  Life always comes full circle, the chemistry was instant. There was no question she was the right choice for the track." –Grace Gracie
Check out the track below!