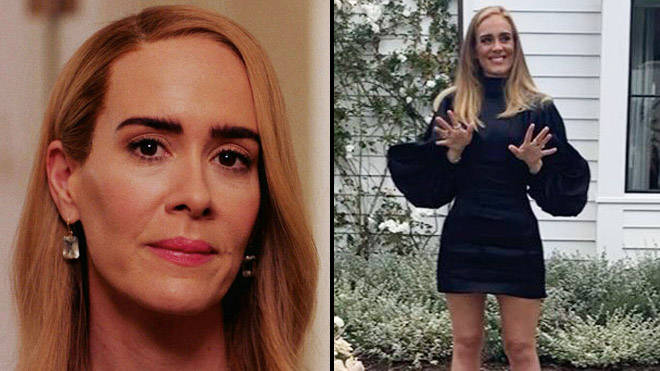 Just a few days ago, Adele celebrated her 32nd birthday and posted a photo of herself wearing a little black dress, and proudly showed off her seven stone weight loss.
Fans were at first amazed by her new look, but then they realized that Adele looks a lot like Sarah Paulson, and the twitter blew up with comments.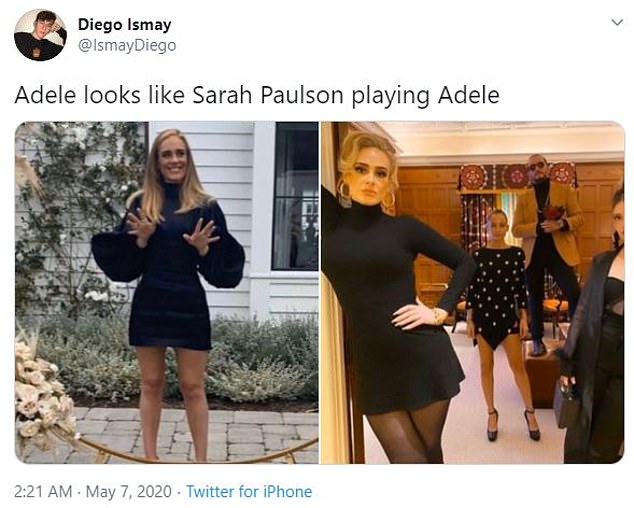 Others said that they look like they are closely related.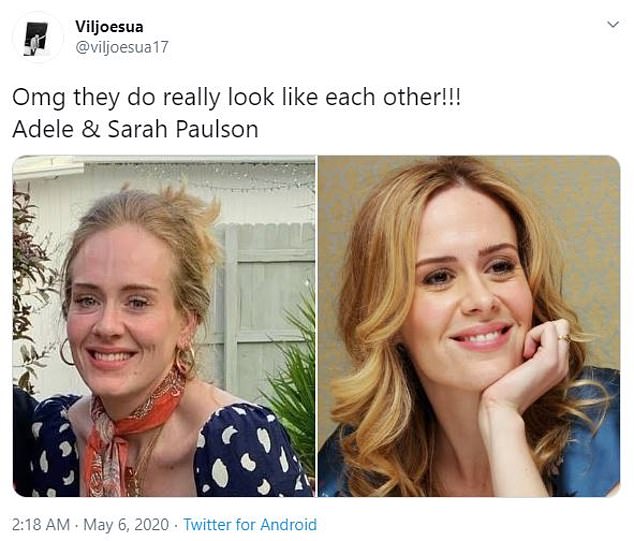 Read Also: A Dermatologist Proves That Face Symmetry Does Not Equal Beauty
Most comments were full of humor, and people agreed that Sarah Paulson should play Adele in movies.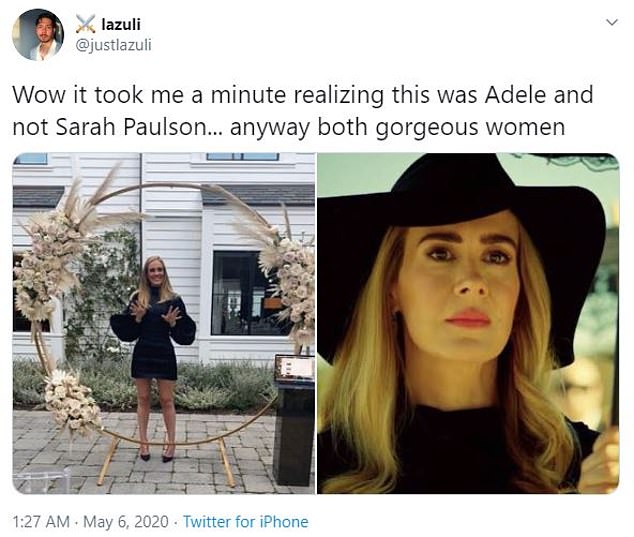 Read Also: A Fan Is Comparing Kim Kardashian's Outfits to Hand Sanitizers
Adele's incredible seven stone weight loss makes her look a lot like the AHS star.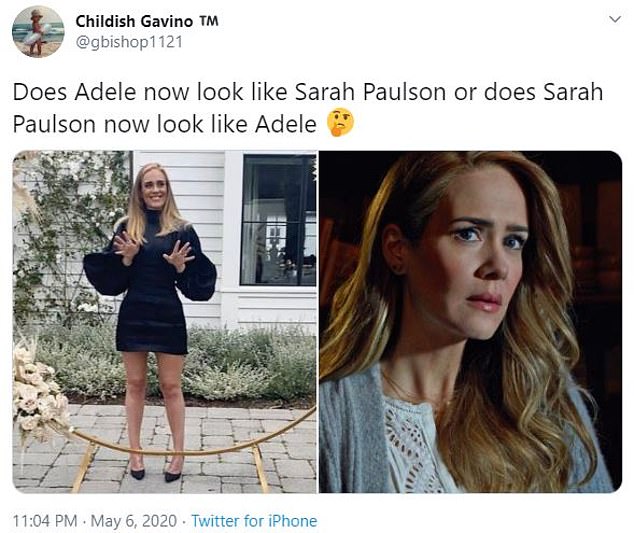 Last year, Sarah appeared on The Ellen DeGeneres Show, and Ellen shared a funny story about Sarah and Adele that she heard.
"I heard this: At my birthday party, so Adele was at my birthday party, and you asked if you could touch her?" Ellen asked.
"Touch her voice box," Sarah replied and added: "I asked if I could touch where all the magic comes from – and she let me!"