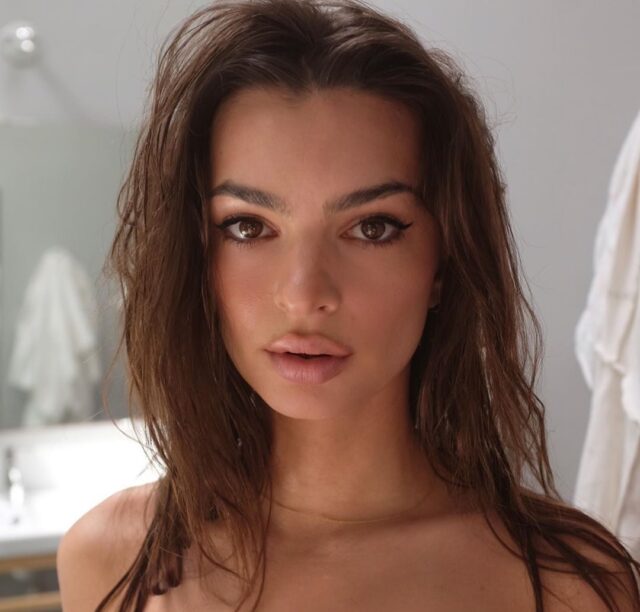 The 28-year-old model, Emily Ratajkowski, sure knows how to enjoy a quarantine way of life while she is self-isolating with her, also famous husband.
She posted a snap where she wears a little black dress while holding a glass of wine in her hand and posing like she is about to be on a magazine cover.
In the post caption, she said that her lovely spouse captured the snaps, and he did it like a professional.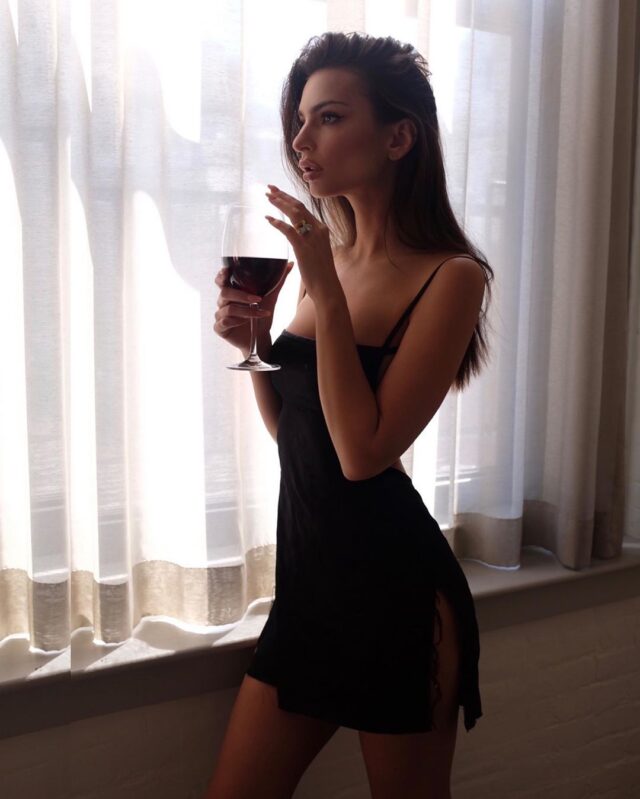 Read Also: Lauren Goodger Looks Dazzling as She Steps out for a Jog
The model looks incredible while gently touching the tip of the wine glass and showing off her modeling skills with an amazingly shaped body.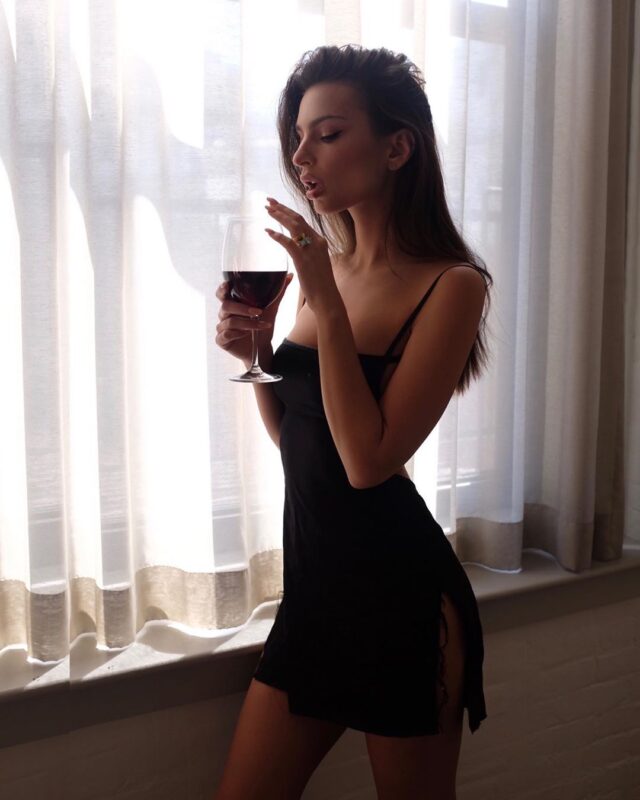 Read Also: Ana Cherí in Incredible Star Wars Edition
The Met Gala season is here, and like many others, Emily is nostalgic of those times, since this year, the event is postponed amid the Coronavirus fears.
See more from this bombshell here: