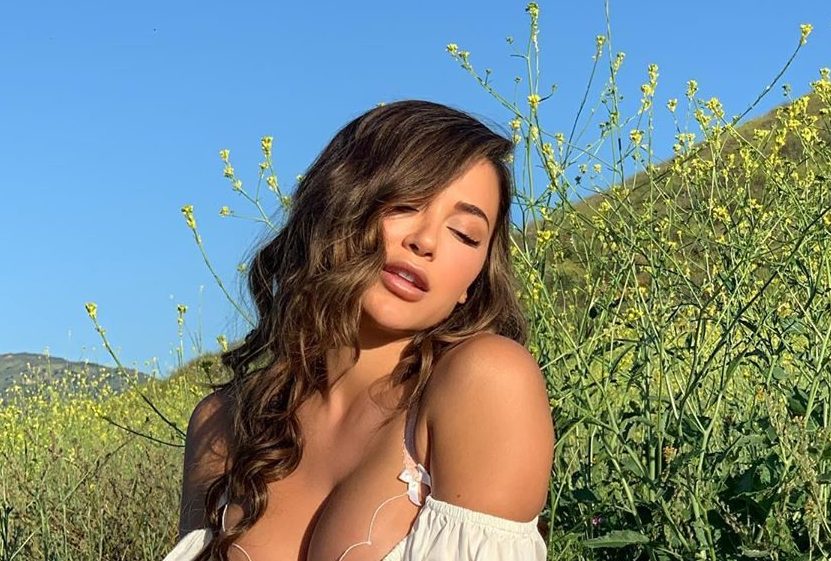 The 33-year-old bombshell, Ana Cherí, revealed on her social media that she is a big fan of "Star Wars" movies. She treated her fans with an incredible snap to tease their imagination a little bit.
She is wearing a specially made Star Wars edition bikini and posed as Princess Leia, with having a chain-like necklace, and her hair is styled in a long braid.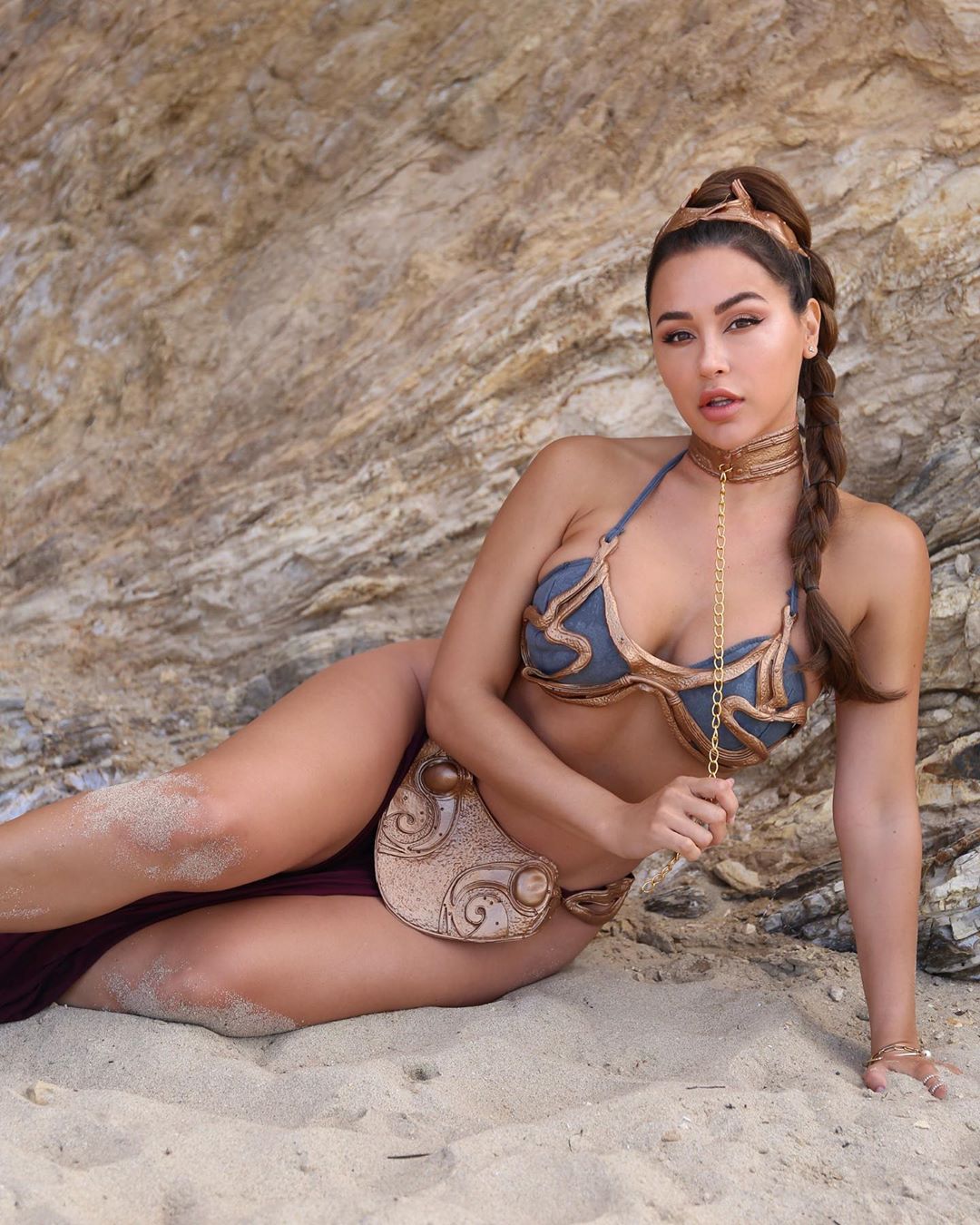 Read Also: Incredible Ana Cherí Sizzles in the Sun
Ana later shared another Star Wars snap, but this time, it was more casual and comfy. She posed joyful in a Mandalorian pink crop top, which has a Baby Yoda picture printed on it.
You can see her toned abs and fantastic figure in this snap too. She also put on a wide smile to show her joy at that moment.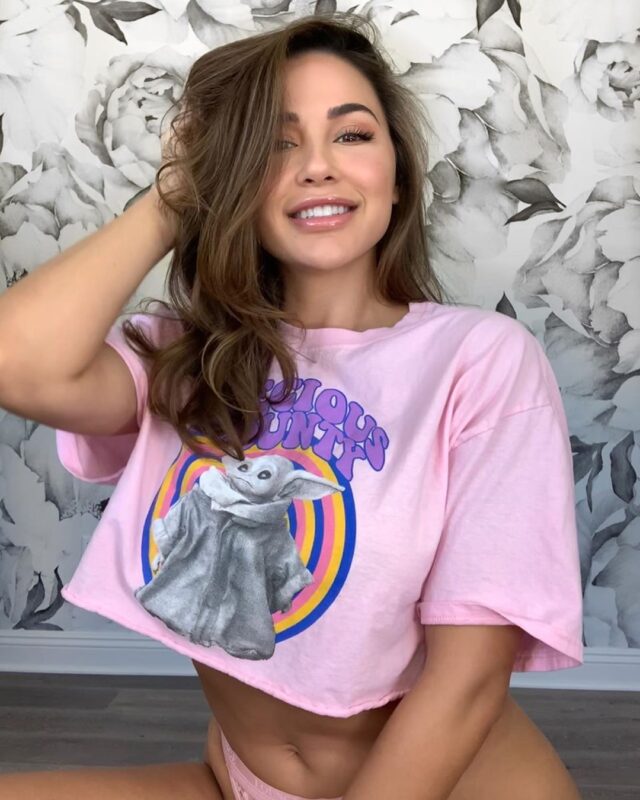 Check out more sizzling snaps from this bombshell brunette here: