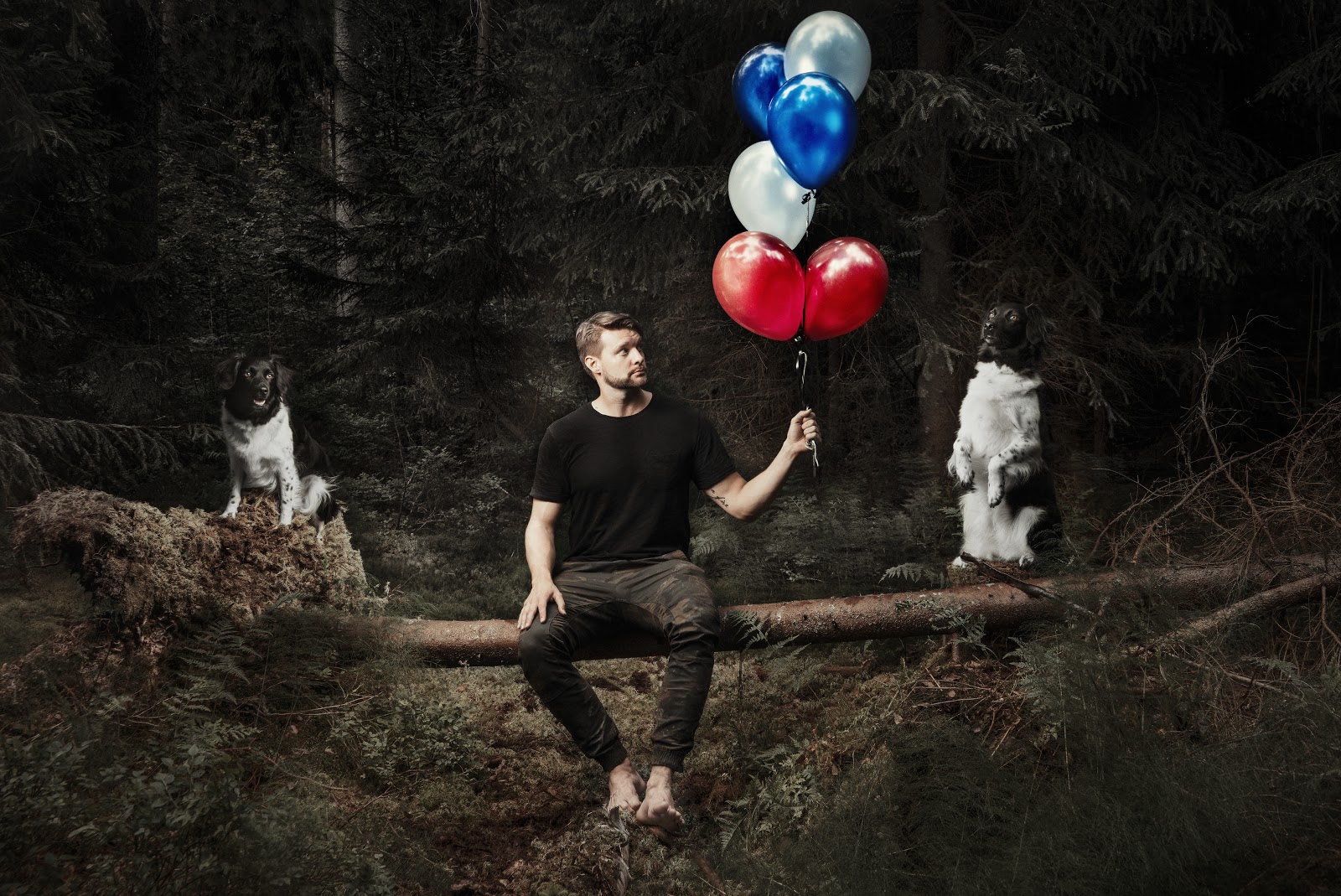 Otto Yliperttula, known to the music world as Yotto, has announced the release of his debut album "Hyperfall" set to be released on Anjunadeep. Having gained the critical acclaim from the likes of Pete Tong and Annie Mac, The Finnish producer has more than made a name for himself among the dance music community. Having already reached over 40 million streams, Yotto has garnished DJ support from artists like Solomun, Patrice Baumel, Eric Prydz, Joris Voorn, and Adriatique.
Yotto's debut album "Hyperfall" is a reflection of the hard work and determination he has invested into his music. "Hyperfall" is sure to be the catalyst for Yotto's ascension into the big leagues.

"This record is generally inspired by the feeling of having lost and found your car keys at the same time; There's drama, distress and deep, profound contemplation mirrored with relief and relentless joy."
'The One You Left Behind', Yotto's first single off the new album is a true reflection of the dynamic sound Yotto has perfected since his first release back in 2015. Riddled with euphoric vocals, the ethereal track is but a taste of what Yotto has in store for his fans.

Catch Yotto, this Summer, as he tours across Europe and the Americas:
July 27 – Tomorrowland, Boom, Belgium
Aug 3 – Osheaga Festival, Montreal, Canada
Aug 4 – Anjunadeep Open Air San Francisco, Treasure Island, USA
Aug 5 – Anjunadeep Open Air San Diego, Hard Rock Hotel, USA
Aug 10 – Grape Festival, Piestany, Slovakia
Aug 12 – Anjunadeep Open Air London, UK
Aug 23 – Club La Feria, Santiago, Chile
Aug 24 – Amazon Club, Chapeco, Brazil
Aug 25 – Village Caninde, Sao Paolo, Brazil
Sep 5 – Armando Records, Bogota, Colombia
Sep 6 – Salon Amador, Medellin, Colombia
Sep 7 – La Fabrica, Cordoba, Argentina
Sep 9 – The Bow, Buenos Aires, Argentina
Sep 15 – Ushuaia, Ibiza, Spain
Sep 28 – REV, Minneapolis, USA
Sep 29 – Gold Rush Festival, Arizona, USA
Sep 30 – CRSSD Festival, San Diego, USA
Oct 5 – Motion, Bristol, UK
Oct 12 – Slakthuset, Stockholm, Sweden
Oct 13 – Tengu, Dublin, Ireland
Oct 18 – Paradiso-Noord, Amsterdam, Netherlands
Oct 19 – Cabaret Voltaire, Edinburgh, UK
Oct 20 – Gorilla, Manchester, UK
Oct 25 – City Hall, Barcelona, Spain
Oct 26 – Watergate, Berlin, Germany
Oct 27 – XOYO, London, UK
Nov 14 – Flash, Washington DC, USA
Nov 16 – Bijou, Boston, USA
Nov 17 – Coda, Toronto, Canada
Nov 21 – Bar Standard, Denver, USA
Nov 22 – Commonwealth, Calgary, Canada
Nov 23 – Foundation, Seattle, USA
Nov 24 – Celebrities, Vancouver, Canada