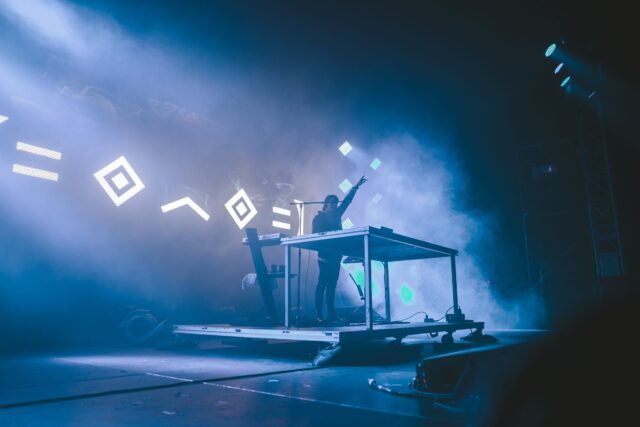 Since the momentous debut of his first album, Worlds, North Carolina producer Porter Robinson has been one of the highest in-demand DJ's in the electronic music industry. The amalgamation of his animation-inspired electro-pop sounds and unprecedented story telling visual art that is the legendary Worlds Live show, has soared through the skies to thousands of souls across the world, leaving most questioning whether magic really does exist or not.
This past Labor Day weekend, Porter gifted the attendees of Electric Zoo Festival in New York City with his live show, and believe it or not, one kind music lover decided to film the entire set and share it online (YES!!!).
If you haven't been able to yet dive into Porter's world in person, now is the chance for you to vicariously experience the emotionally surging sonic journey.
Full of unreleased tracks and special live edits, this set is one that even fans who have seen the maestro multiple times will be reminded why Porter Robinson is Porter Robinson.
Naturally, a computer or phone screen will not do the performance justice, but you will nonetheless find yourself picking up your jaw multiple times in awe and lose count of how many times you get goose bumps up your skin.
From the moment the magician alerts the beginning of his artistic enchantment with smoke fusing from his animated logo on the main LED screen, till the last dance where you feel a sense of empowerment that everything will be okay, Porter Robinson will take you on an immersive visual and musical journey that will ascend you to good vibes heaven.
Porter Robinson and Madeon are going on a collaborative live tour this fall, so if you feel inspired to live the magic for yourself, be sure to catch these two wizards when they cast their spells in your town.