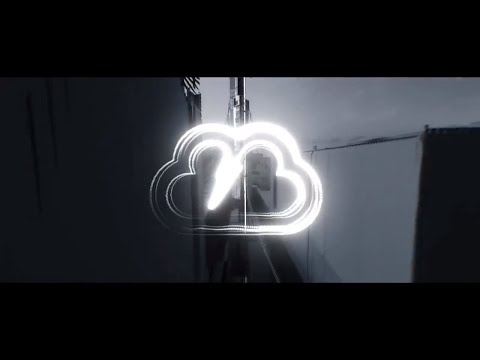 With the every growing electronic music culture and the endless density of aspiring producers these days the likelihood of getting your track in front of the right set of ears seems almost impossible.  Making a name for yourself gets even more difficult when you keep your identity a secret.  It's not every day we see the likes of deadmau5 or Marshmello emerging from the deep chasms of Soundcloud or Bandcamp.
With that being said, a new faceless name has appeared on the forefront of the production game; with support from one of the largest trap music outlets, Trap Nation, EDM producer KLOUD is quickly gaining recognition for his masterful, future bass releases.  It takes some serious cojones, as a new producer in the game, to release flips of not one, but two of the most influential songs in bass music.  Echoing the melodic emotions Nero captivated us with 'Promises', KLOUD offers a modern twist on the legendary bass classic.  Also released on their latest EP, KLOUD adds a "bubble gum" trap sound to La Roux's 'In For The Kill' filled with Marshmello-inspired synths.
But don't think KLOUD is a one trick pony recreating these masterpieces; also featured on the self-titled EP 'Satisfied' and their yet to be released 'Fire Burns', both high-energy future bass anthems, are originals by KLOUD both written and composed.  KLOUD may be keeping it low key with their image, but they are making a big name for themselves with soulful energy-driven bass music.