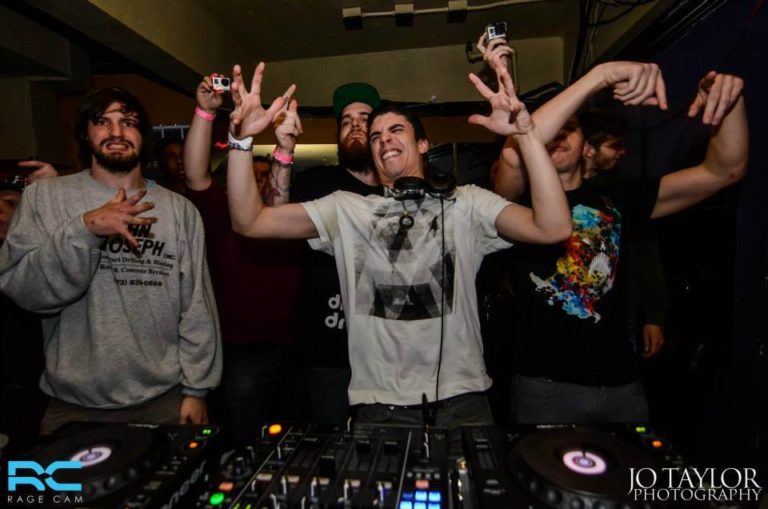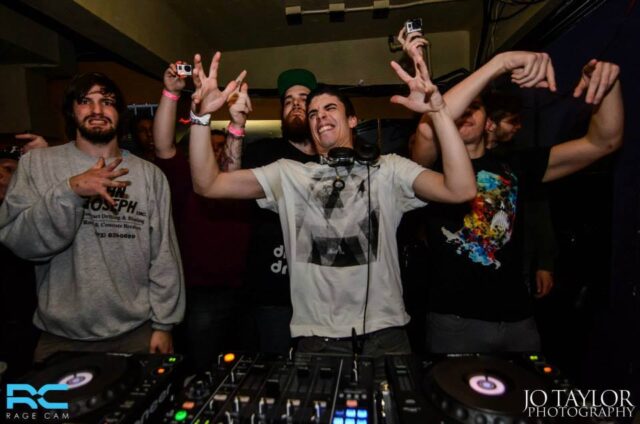 With 2015 in full swing; while producers are releasing their newest albums and singles, I\'ve been doing a lot of looking back on the dubstep songs from 2014. I would say 2014 was a turning point for dubstep, with fresh artist and talent I think dubstep is bigger than ever before! Some say dubstep is dead, but not here in the midwest. Right now Chicago and Milwaukee are thriving with dubstep and trap. Brew City Bass; a production company that brings a variety of music to Milwaukee, has brought names like Liquid Stranger, Downlink, Trollphace, and Datsik to their supported venues.  Smaller event companies like Trinium Events are always hosting local shows, booking artists like Protohype, Ookay, and Lady Raven (The best midwest female dubstep DJ). React has brought Excision, Knife Party, Figure, Space Laces, and Zeds Dead this past year with a HUGE turnout. What I\'ve noticed is the midwest does not have a large demand for genres like house or electro. You don\'t see Kaskade, Hardwell,or DVBBS here as much as you would in Miami or Las Vegas.
Dubstep is often pushed to the sidelines in the EDM world, but I wanted people to know it is alive and well, especially in the midwest. Songs I\'ve included for the list are personal favorites, hottest songs from 2014 EP\'s and mixes, and songs I\'ve heard live by multiple artists. My goal was to list the dirtiest and most sick drops. Songs that would make people say \"Dude! I\'ve been looking for this !\".
10. Wayak – Borgore ft. Dudu Tassa

Released in April 2014, Wayak is on Borgore\'s \"Wild Out\" EP, and sits at over 460 thousand plays on SoundCloud! The song is a cover of an Egyptian love song. The first line of the song is being \"With you! With you! The world is beautiful with you!\". That has always been my favorite thing about Borgore, he manages to make such beautiful songs so dirty and grimey. An old song of his \"Cry me a river\" is a good example of that. *cough cough*
9. Stay A While –  Getter

This is one of Getter\'s slower songs with less of the #TrenchLord feel, but it really shows his diversity and talent as an artist. I think artists are very daring when they stray away from their \"norm\"; in other words,  what people think they should normally make. Released in Decemeber 2014 on Firepower records, it still has Getter\'s wubs which are very melodic and catchy.
8. Katana – Datsik ft. Mayor Apeshit

On Datsik\'s new Down 4 My Ninjas EP, Katana is my favorite song by far. With sick vocals from Mayor Apeshit and a killer bassline, the song has over 360 thousand plays and 13 thousand likes on SoundCloud. Datsik will be in Chicago February 20th & 21st. A limited amount of tickets are still available here.
7. Survivors- Zomboy & Must Die!

Personally I think this song is just brutal…  Zomboy; who mainly does drumstep and D&B, along with hard and heavy bass producer Must Die!, the track was bound to be a hit. The song has been featured in Excisions Shambhala 2014, and played in many live sets in the midwest. Please, just wait for the drop.
6. Make Em Say Uhh – Terravita

After seeing Terravita live at Safe In Sound Festival in Milwaukee, I knew I had to find their music online. A friend showed me this song and I loved it. Released October 2014, this remix of Master P\'s \"Make Em Say UGH\" is dirty and filthy in all the right ways. It sounds some what like trap, but the dubstep feel overpowers. The song holds over 284 thousand plays on SoundCloud. Terravita is also on Firepower Records along with Getter and Datsik. There definitely  is some magic going on over at Firepower studio…
5. Digital Gangsta – Space Laces

Released June 2014, Digital Gangsta has made its way onto many mixtapes and has been played on numerous live sets. Space Laces has been touring  with Figure this past year, and I was lucky enough to see and meet him at the Chicago show! Other very popular songs by Space Laces are Funk Hole, Bounce, and Get Stupid which were co-produced with Excision. He is also featured on one of Excision\'s new songs on Codename X!
4. Bloodasaurus – Midnight Tyrannosaurus & Bloodthinnerz

Released March 2014, Bloodasaurus is pure death. With a heavy bass riff and melodic wubs and wobbles, this song does not disappoint the filthy dubstep lovers. Midnight Tyrannosaurus has been supported by artists like Figure and Excision and will be at Infrasound Festival in Black River Falls, Wisconsin at the end of May!
3. Freddy Krueger – FIGURE

Last years Monsters Volume 5 (released October 2014) is probably one of the best ones yet. This song specifically, I mean really… did you hear that first drop?  Seriously, an eerie countdown with raw hard & heavy basslines, it all makes for an incredibly filthy song. If you haven\'t seen Figure\'s Terrorvision live yet, I recommend you do! Trinium Events is hosting a show and FIGURE will be in Joliet, IL at Mojoes  March 20th! Tickets are here.
2. Fight Music – Dubloadz

If you have been to any dubstep shows lately, chances are you listened to this song whether you know it or not. Released February 2014, the song has been supported by artist like Trollphace, Protohype, and is mostly known for being in Getter\'s Shambhala 2014 mix.  Trollphace played this at both his Milwaukee and Chicago shows this past month, and both times mosh-pits have broke out. If that doesn\'t explain how dirty the song is, I don\'t know what will.
1. Yasuo – Crowell & Bommer

Again with the seeing dubstep shows, you have probably heard this one as well. Released on SMOG records in October 2014, the song shows no mercy. After being included in Getter\'s Shambhala 2014, mix the song got a lot of fan attention.  On the level of filth, its 10/10.
I hope you discovered some good tunes to jam out, mosh, and go hard to! Thanks for checking out EDM Chicago\'s top ten dubstep songs of 2014!