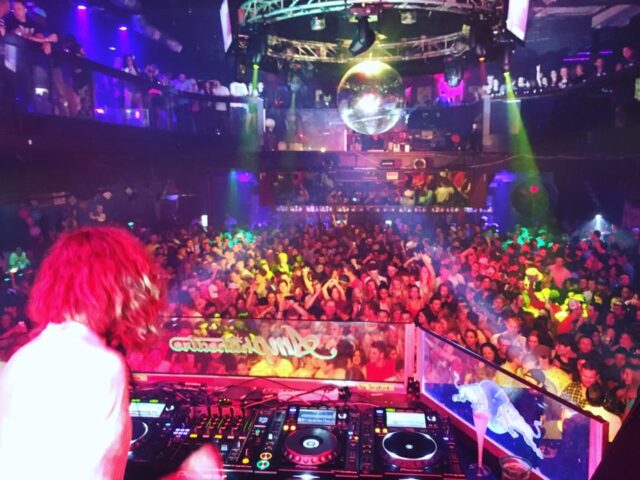 Tropical shirts, flower headbands, and pineapples could be found all over the Amphitheatre Event Facility in Ybor City Saturday night all in honor for Australian DJ and producer Thomas Jack. 
However, this was not the first time the Ampitheatre has hosted a tropical house dj. The first tropical house dj was back in Aug. 6, 2015, when the tropical legend himself Kygo came and shared his good vibes and beautiful music to all of Tampa, Fla. One thing I have noticed about this subgenre of deep house is the kind of crowd this type of music attracts. Individuals had smiles on their faces from the moment Jack came on till the end of his encore song. People were there to have a good time, embrace the tropical vibes, and to celebrate life through music.
Tropical house music is just good for the soul plain and simple. I engaged in conversation with so many new people because of Jack\'s music Saturday night. I saw old and new familiar faces and even my TomorrowWorld family was there, which made for an even better night. Jack\'s music had people that I personally know who don\'t even listen to dance music on the dance floor bobbing their head up and down to the tropical melodies. Jack in better terms basically turned the club into his own tropical island that was an escape from all reality.
Shuffling to tropical house music is something I encourage to my fellow shufflers because its something new. The crowd was a mixture of older and younger people who blended so well together. There was a common theme of unity Saturday night. These were people who wanted to get to know you and your story. I found myself easily making tons of new friends who I cannot wait to rage with this coming festival season.
Jack\'s set featured songs from not only himself but other tropical house artists. Including the sounds of the drums and the saxophone every now and then. Jack\'s music is uplifting because he is known for using inspirational speeches in his songs according to Billboard:
Jack has noted Charlie Chaplin\'s closing speech from The Great Dictator as being particularly inspirational to him.
Jack also loves dancing along with the crowd and just having a good time with his fans. The Amphitheatre Event Facility knows how to host tropical house djs. If I learned anything from Saturday night it was that tropical house is definitely on the rise and is quickly making its way to the ears of people from all different backgrounds.
Photo Credit: Facebook/Amphitheatre Event Facility