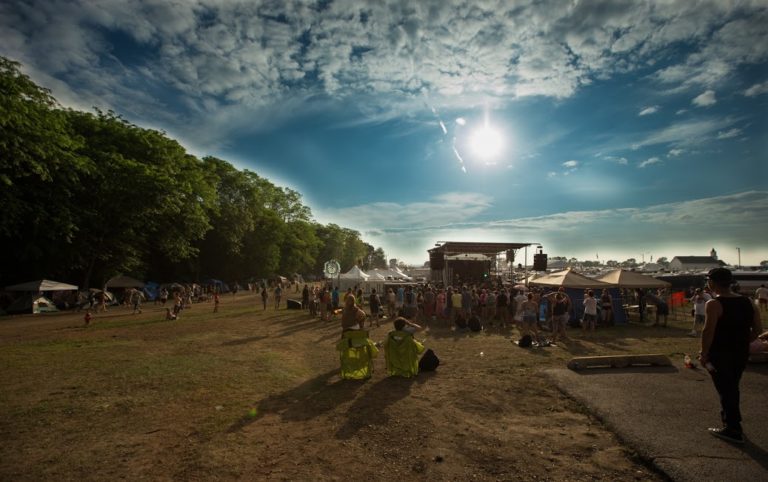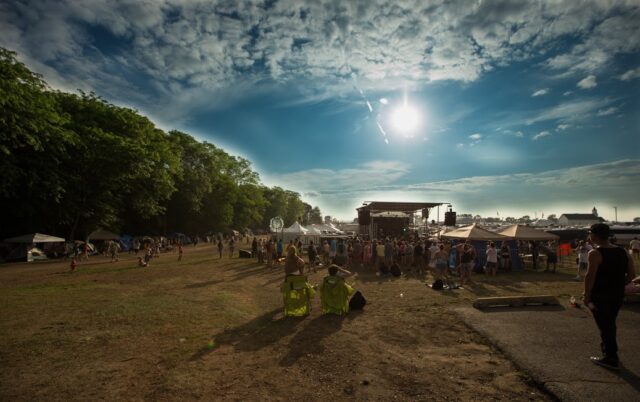 At the beginning of each year, I pull out my calendar to begin the countdown to my favorite season – festival season. For many festival-goers, especially in the Midwest, the season kicks off with Summer Camp Music Festival. As per usual, Scamp was held over Memorial Day weekend at Three Sisters Park in the little town of Chillicothe, IL.
This was my second year at Summer Camp. What brought me back was a mix of really great memories and feelings that have stuck with me over the past year, along with the very solid lineup. One of the amazing things about this festival is that it includes musicians from all different genres, catering to every musical craving you may have. The diversity of the lineup attracts people from all walks of life and it\'s really incredible to see everyone come together for the weekend.
Day one was finally here and I arrived at the venue on Thursday at around 5pm. The excitement was overwhelming so it was nearly impossible to be too annoyed with carrying all of my stuff in the hot sun to the extremely long security lines. Everything I love about Summer Camp began before I even got through gates. Everyone had big smiles on their faces, were sharing beers, slapping the bag and exchanging numbers in hopes of reuniting later. It felt so good to finally be in my happy place.
After setting up camp and meeting my sweet, Southern neighbors, the adventure began. I kicked off the weekend with Greensky Bluegrass before heading into the Vibe Tent for Break Science and Filibusta. The Vibe Tent is where the majority of electronic music takes place and is always a great time. The fact that it is somewhat enclosed is helpful for electronic artists with sets in the daylight as well as when rainy weather makes a presence, which is typical over Memorial Day weekend.
Nothing hits the spot like a good night\'s rest. I woke up on Friday feeling refreshed to jump right in. Throughout the festival, my days were spent browsing the unique vendors, staying cool and satisfying my craving for acoustic guitar. For example, I began my musical exploration on Friday with Keller Williams but when the sun went down, it was all about that bass.
Friday was a big day for electronic music. Right as night fell, droves of scampers headed to the Moonshine Stage to catch Excision throw down and I must say, he did just that. I had never seen the Canadian DJ/producer but have been a fan for quite some time. This particular stage is at the bottom of a decently sized hill. As I stood mid-hill watching the lights and feeling the bass, I was almost frozen still by the energy and intensity radiating from the stage.
After Excision, I made my way over to the Sunshine Stage to catch a bit of STS9. If you\'re into funky psychedelic, instrumental yet electronic stuff, I highly suggest you see them at some point. Their songs are very well composed and weave into one another gracefully, sending off nothing but good vibes. It was just what I needed before spending the rest of my evening in the Vibe Tent.
Finally, the set I had been looking forward to most for months was about to start. It\'s not always easy to have energy at 3:00am but I was so excited that I forgot about the pain in my feet from standing all day. The tent was quiet for a moment and then NGHTMRE hit the stage full-force. He played some of his crowd favorites like \"STREET\" and \"Lighters Up\" as well as his remix with Dillon Francis \"Need You\" and his brand new beat with Krewella \"Superstar.\" The lights were insane with tons of lasers and the energy of the crowd was incredible. If I could go back and watch this set all over again. I\'d do it five times.
Every year, it\'s guaranteed to rain at least once over Summer Camp weekend. Some years it\'s sprinkling, some years it\'s one torrential downpour after another. We got lucky this weekend with just a few showers on Saturday, which resulted in a beautiful double rainbow to follow.
Unfortunately, the shower that followed the rainbow later in the evening cut into Manic Focus\' set on the Starshine Stage. We were told to go back to our tents because of the lightening that was hitting too close to the park. It wasn\'t long before the music was back up and booming.
There were two sets  that deserve special mention on Saturday. The first is Jackal. Due to the weather and moving set times around, he was cut off in the middle of his AWESOME set. It was heartbreaking to see fans so let down and it was apparent that he was bummed. He came down and talked to fans for nearly a half hour. It was really moving to watch a musician so devoted to his fans. Not long after, he was able to get back on stage and finish his set. He truly puts his heart into his music and is an extremely talented musician. The second set of the night worth raving about was Snails. I knew of him beforehand but had never gotten into him. I stayed for his whole set and was mesmerized by everything about his performance. Please see him if you ever get the chance.
The last day of the festival rolled around. After not showering in days and sleeping on the ground, it\'s safe to say that I was ready to be in the comfort of my home. But I powered through because I had to witness the beautiful thing called Big Grizmatik. I must say, it was everything I had hoped for and much more. I love Big Gigantic, Griz and Gramatik and I love them all even more when they\'re together. Their set included fan favorites by each of the artists and we got to hear Big G and Griz\'s new beat \"C\'mon.\" It was the best way to wrap up my Scamp 2016 experience. 
As I continue to check festivals around the country off my list, I feel like there\'s something that continues to separate Summer Camp Music Festival from the rest. Maybe it\'s the diversity in the music and crowd or the fact that it\'s so close to home. Regardless, whether you are a raver, hippie or hardcore headbanger, you will feel love, acceptance and freedom from the moment you step through the gates. Thank you for another great year, Scamp!
Photos by: Cinestalgia, TBA Pro