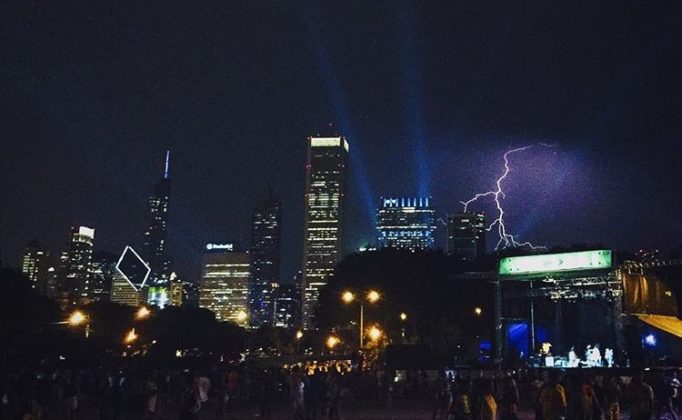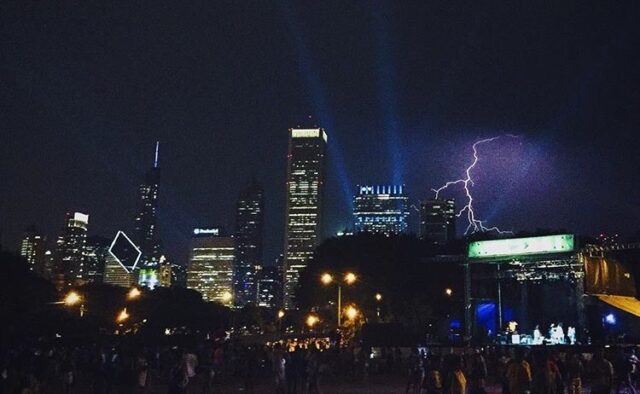 My group and I walked into Lollapalooza Sunday with few concerns on our minds.  Schedule conflicts were going to be an issue later in the evening with electronic acts Bassnectar, Nero, and Kygo all playing simultaneously to close out the festival.  Whomever we would see was to be decided later, but everyone was pumped nonetheless for a day filled with great music and an amazing view of downtown Chicago.  Storms were in the forecast, though nobody could expect it to completely alter the day ahead of us.
Around 2:30pm the crowds suddenly began to move away from Perry\'s and the Samsung Galaxy stages in a massive mob.  Stages were announcing that everyone was to vacate the park immediately and production equipment was being taken down and covered.  Lollapalooza\'s official Facebook page posted that \"For fan safety, Lollapalooza will briefly evacuate for a small storm. Please head to the nearest exit.\"  But after a moment it was clear that there would be no way to clear all of the attendees.  For one, countless groups were choosing to relax as the sun disappeared for the first time all day behind the incoming storm.  The radar also showed the storm to be relatively tiny, so many felt there was no need to leave.  Once the wind picked up and the rain began to fall, a mass of bodies formed in the middle of an intersection inside the festival grounds and began chanting and dancing.  Admittedly, it was a very collectively euphoric moment, a time where you feel like everyone around you is connected by the same vein of happiness .  (Video taken by my friend, Jessica Soderstrom).
This all ended once Chicago PD pulled up with a giant speaker mounted on a small cart ordering the crowd to disperse.  However only moments later did people start sprinting across the park like an army charging to battle as the gates reopened around 3:30pm.  We had taken the time to get some food and wait for the schedule updates to be posted, and sure enough the set times for all of the acts were pushed back later and/or shortened by up to half their original set length.  Music resumed at 4:00pm and the heat of the sun was back in full force.
Fast forward three hours and Lolla\'s Facebook is again posting warnings about another incoming storm, this time one that could halt the festival.  The sun had finally disappeared behind downtown as the festival prepared for the final acts to begin.  Lightning was crashing behind the Bud Light stage amongst the city skyline as Bassnectar threw down a tumultuously heavy and at times metal-ridden set, announcing after 40 minutes that his set would mostly likely be cut short because of the storm.  This video was posted on his Facebook page earlier today showing the lightning brilliantly complementing the music.
Many shows were cut short due to the storm.  Nero apparently only played 20 minutes of their scheduled hour set time.  Bassnectar also clocked in at just under an hour.  Nobody can refute that safety is of the utmost importance when it comes to organizing and executing a large festival such as this.  Though much disappointment would ensue for many reasons, the entire situation was handled fairly well, artists were given as much of a chance as possible to deliver to the fans a wonderful experience, and everyone was prompted to get home safely, albeit a wall of rain trapping many like ourselves in an \'L\' stop for just enough time to reflect on how great the upside down Sunday at Lolla ended up to be.
Title image found on Imgur.