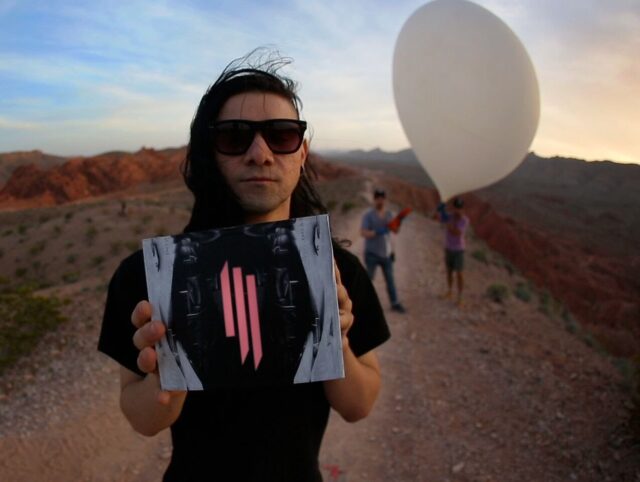 The year isn\'t over for Skrillex quite yet. A few hours ago, he took to social media to announce that he created a music video for the remix of his track \"Stranger\" off his Recess album.  The piano-led remix is low-key and toned down in comparison to the original version but it\'s still just as great. It features the same soothing vocals from Sam Dew as well as production from Morgan Kibby, also known as White Sea.
Today is the perfect day for the release. The video is heart-warming and has a touching, holiday feel to it. It takes place in a junkyard with Skrillex and other OWSLA friends running around, causing trouble with some rebellious teenagers. They get into a food fight, smash TVs and light things on fire. It\'s pretty entertaining and is definitely a song you\'ll want on repeat.
What makes it even better is, 100% of the proceeds from this song will go charities serving children and youth including the Boys & Girls Clubs of America, Bridges for Music and Jhamtse Gatsal Children's Community. You can donate to get the track here.
Check out the video below.
Photo via YouTube.