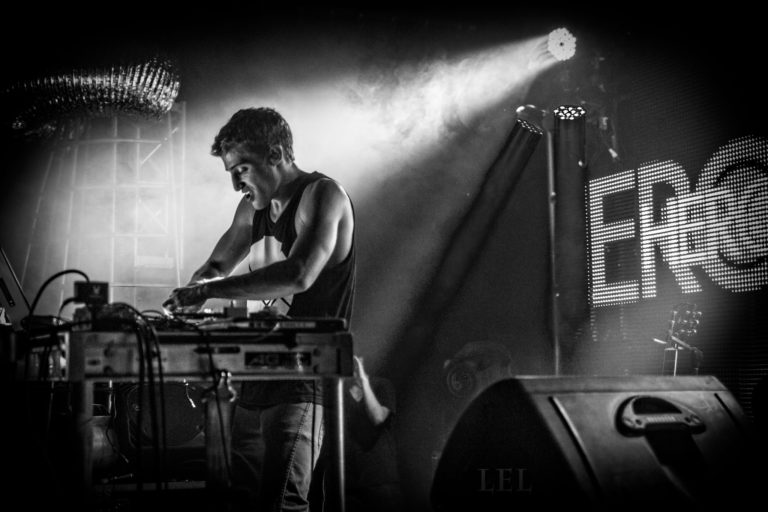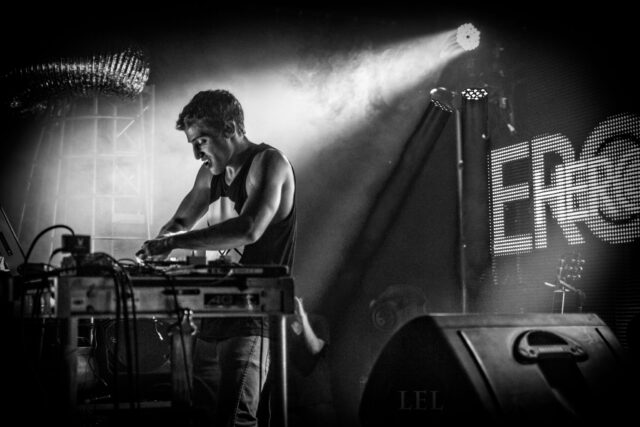 On Sunday, June 7th, HeRobust, Stratus, Goodsex, and Juno Moss all boarded the Anita Dee II docked at DuSable Harbor. The event was run by AudisBliss and took place from 2 to 5 P.M.
After a dark and rainy Sunday morning and more storms in the forecast for later that evening, it was a late arriving crowd. However, the Anita Dee Yacht slowly but surely filled up with all types of people. I walked onto the yacht around 2 P.M. and was instantly impressed with the venue. The first floor was a full indoor bar, the second floor featured a large dance floor area with a bar and DJ setup, and the top level was a rooftop bar with all types of seating. Every floor was armed with a sound system, ensuring that nobody missed out on a second of music.
Sunday Spring Awakening artists Juno Moss and GoodSex began the day, both playing a blend of house music that was appropriate for both hanging out and meeting people on the upper deck or staying on the second floor and dancing. Chicago native Stratus took the stage next and changed up the vibe. His style was much heavier and more experimental than I remember. With a release on 12th Planet\'s SMOG Records last June, Stratus has been around since I started listening to electronic music a few years ago, and he\'s here to stay. On his Facebook, he lists his genre as \"Omni-tempo Hyperbass.\" I\'d say that\'s accurate.
Each artist played for an hour, and headliner HeRobust took over the decks at 4 P.M. Hayden Kramer hails from Atlanta and plays a unique mix of bass music, trap, rap, and whatever else he wants. Most of the fans chose to stay on the upper deck for the majority of the show, enjoying the beautiful weather that seemed impossible just a few hours earlier. At a high-class venue that generally hosts people dressed in suits and dresses, it was an incredibly intimate venue for someone who plays festivals around the country. Tommy Trash is playing on the same boat next weekend for his Spring Awakening Aftershow and I can only imagine what an experience that would be.
HeRobust did not disappoint. He played the energetic and fun set everyone was expecting, with a selection ranging from his new single \"Skurt Reynolds\" to \"Woo Boost\" by Rusko. The intensity never stopped building, and there were some seriously impressive transitions towards the end. I think my favorite one was the buildup from Botnek\'s \"#Selfie\" remix into the drop from \"Club Action (Smookie Illson Bootleg).\"
The afterparty was held at Graffiti, with opening sets from Antics, Goodsex, and JSquared. Herobust was originally supposed to play an earlier set, but chose to wait until after the NBA Finals game was over. The game was on TV inside the club, and plenty of basketball fans were huddled around, watching the game alongside Herobust and listening to extended sets from the openers. I got to tell him how big of a fan I was, getting to North Coast and Lollapalooza early to see his sets over the past couple years. It was a pretty cool moment.
For most of the set, HeRobust and Stratus went back to back. Buku joined them on stage towards the end, making a surprise guest appearance and playing afterwards.
Overall, this wasn\'t a bad way to spend a Sunday. I really hope that concert/yacht parties catch on in the city. It was a great venue for a concert, and a perfect way to kick off festival season and summer in Chicago thanks to AudisBliss.
Photo Credit: Dance Music NW