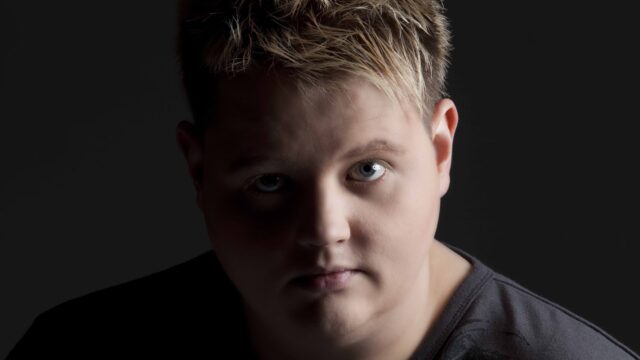 For our readers who might not be familiar, who is Orjan Nilsen and what type of music do you make?
I\'m a Norwegian artist who plays a lot of trance and progressive house. It\'s sort of a blend between the two, because I love them both so much. I love the new EDM ways as well as the old trance ways, so I try to combine them as much as I can. And I love techno. There\'s something about techno that just goes deep.
Would you say your style is a combination of all three?
I hope so! I had no influence from anybody, as I was working by myself for a long, long time. I didn\'t have YouTube or anything, so I kinda learned the hard way. I have my own style, and it feel good to go in the studio and do what I do. Some of the fans might not always love what I do, but the world changes, music changes, and so do I.
Have you played in Chicago before?
Yeah, I\'d say this is my third of fourth time. There\'s just something about the crowd in Chicago. The fans here are really dedicated, they know all of my tracks, even before they\'re released. It\'s always a good time.
What are some of your favorite places to play in America and around the world?
Well, there\'s so many great places now. I\'ve always had a soft spot for Argentina because of the passion they have. They\'re awesome, but in the U.S., New York, Vegas, Chicago have all been fantastic.
Today you\'re playing at the Trance Arena at Freaky Deaky. What do you think about the current state of trance music in America? 
I like how melodies are emphasized in trance now. There\'s not too many hard drops anymore; people want to hear melodies. And driving beats. I think trance will get its resurrection, but in a different kind of suit. I would say trance is actually alive and well in the U.S.
Are there any festivals that you\'d like to play in the future?
I have been told that Burning Man is pretty fun. And maybe it\'s a bit out of my league, but Lollapalooza.
It would be awesome to have you at Lolla! It could really use the variety.
Yeah, to have a good festival it\'s important to have diversity! I\'d like to play Coachella as well.
Do you have a favorite collaboration and a song of yours?
Well, the collab I made with Armin (\"Belter\") a few years ago was amazing to make. First of all, because it\'s Armin. He\'s one of my idols. And also because we worked so hard together to make it. As for my music, I would say I have three songs that define me. One is called \"Dominatrix\", it\'s from my first album. Then there\'s \"Xiing\" which really captures what I do. And then there\'s a new one, called \"Don.\" They\'re all different, and show I can do whatever I want.
What can our readers expect from you in the coming years? What do you plan to accomplish?
I don\'t even know what to expect from me in the coming years. You really never know, which is cool. I think what they can expect is always something different.
Anything else you\'d like to add?
Every single year I\'ve been in Chicago, I\'ve always been blown away by the passion and knowledge you guys have about the music. I feel so welcome when I come here. It\'s always a different experience, but it still always feels like home.