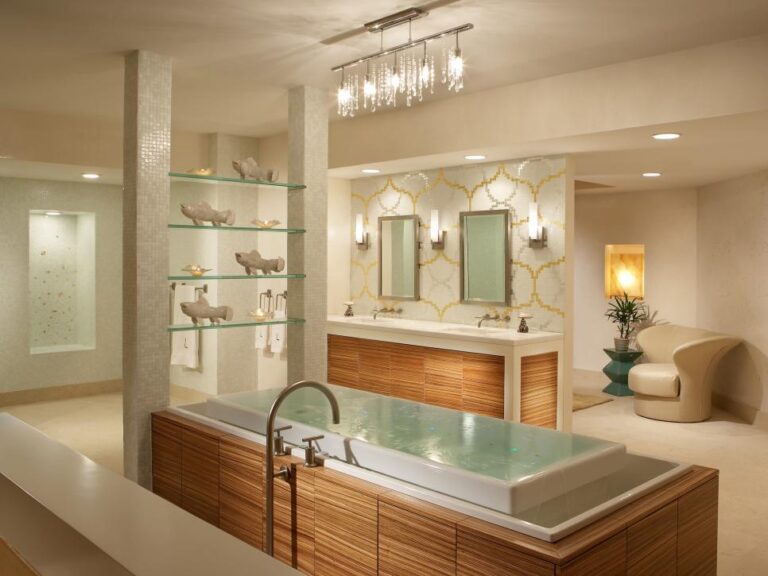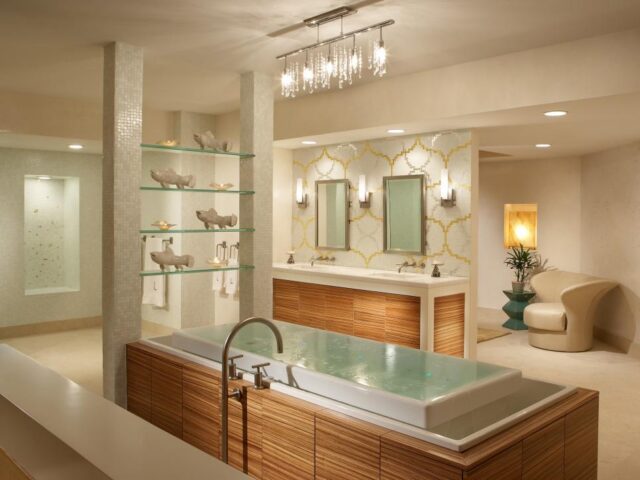 Every person in the world has the desire and need to have a beautiful and functional living space.  As nice and comfortable as it is to have more rooms, a large living room, a comfortable bedroom and a few more for children and guests, everyone knows that the kitchen and bathroom are vital parts of the living space. The kitchen is the heart of your house or apartment, where the most important processes for a family take place. It needs to meet both functional and hygienic, and possibly aesthetic criteria.
The bathroom is also of undeniable importance and significance. The bathrooms used to be small, equipped only for basic activities, without much lingering in them. Today, the aspect that treats the arrangement and design of bathrooms is significantly different. If you have decided to make a new, renovate or change the concept of your bathroom, it would be good to follow a few stages and steps that will make your job easier:
Think about the needs of household members
The first step, above all others, should be a rational approach to the needs of you and your family. Depending on how many people will use the bathroom, is it the only bathroom in the house, is there a separate toilet, how old are the tenants (are there babies or elderly people), will it be used by guests or only family members… When all these summarize and review the information, then you already get a tentative plan that you should follow.
Analyze the space
At this point, leave the fantasies and ideas of a magical spa corner. Now is the time, after you have assessed the needs, to assess your spatial possibilities. First and foremost, water and sewage installations are crucial. You will probably replace them with new ones, but in principle, the layout often stays the same. Although, with a good technical plan and a good plumber, radical changes are possible. It all depends on you and your budget. Next, consider the limitations. Do you have a window, on which side it opens, the same goes for the door. Whether the bathroom is big or small and how to make it as functional and easy to use as possible.
Positioning of sanitary ware
This is also an important question. If your installations allow, you certainly don't want anyone to see a toilet as soon as someone opens the door. It should be located, on the left or right side, preferably behind the door and not visible when opening. In front of the one who enters. It can be a sink, with a nicely lit mirror above, a shower area with a sliding door or a bathtub. If there is enough space, you can place a decorative table for the bathroom, with a chair, a shelf with towels or some other decorative detail. Take care of the place for radiators, whether they will be classic or in the form of towel dryers. So, first functional, then aesthetic elements but you should also thing about price of sanitary. You should read more about sanitary trade and wholesale and decide which is the best option for you.
Get an idea on social media
The facilitating factor of every day's work and arrangements are social networks, which offer a variety of ideas, solutions and tips. We may have our own vision and wishes, but it is always good to get information on Pinterest, Instagram, on specialized sites for interior and design. You can combine your own ideas with what is offered and get a bathroom like in the most beautiful dream. Think about materials, colors, type of tiles, sanitary ware, accompanying elements…
Floor
The floors in the bathroom are of great importance. Do you want a tile floor (various models, sizes, colors, quality are available today …) or would you prefer laminate, and maybe old school vinyl tiles, depending on the concept of the device. And the decision to cover the floor must follow the previous one, about sanitary elements. If you are planning a shower space, you definitely need tiles. Laminate and vinyl would be short-lived. If you have a classic or freestanding bathtub, then you can consider other options.
Walls
The walls in the bathroom, in addition to improving the space and giving a certain aesthetic note, must also meet the specific conditions required by the bathroom. Hot water, steam, evaporation of various detergents and beautification … all this requires a correct decision on the type of walls. They can be tiled from the floor to the ceiling and even the ceiling can be tiled. The reality is that it is the easiest to maintain. However, someone likes a different look, possibly tiles to the height of a man, and a painted wall above it. Such a solution is not final and the color can change more often and thus refresh the look of our oasis. There are special waterproof paints for the walls in the bathroom, which also contain a means of destroying mold. Be sure to consult with experienced painters and ceramicists and consider how much effort it takes to maintain both options.
Interior concept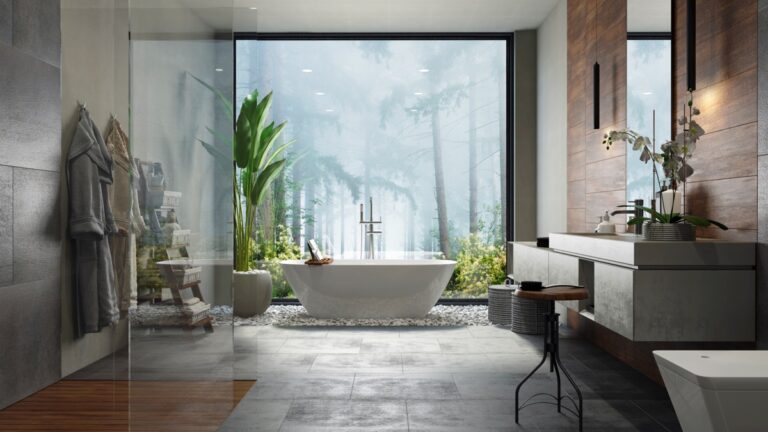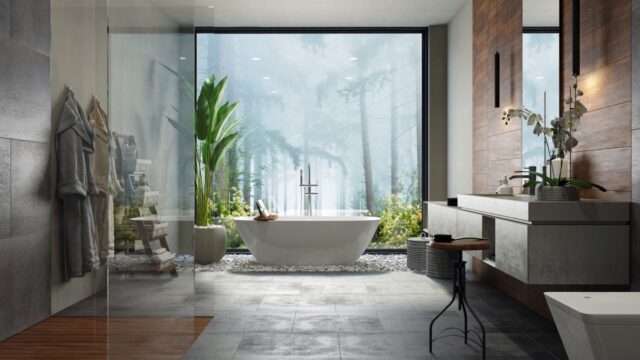 Once you have analyzed and concluded what you would like and what is most rational, it is time to make the final concept of your space for relaxation and enjoyment. There are countless possibilities before you. Do you want a hypermodern bathroom, straight lines and shiny surfaces, like a spaceship. Perhaps the Mediterranean spa look is closer to your temperament and taste, in the colors of stone, earth, pine and cypress. Or you prefer the turquoise blue that will make you feel like you are swimming in the sea. There is a lot of retro bathroom, old-fashioned, Victorian look, with adequate bathtubs and faucets on the sink, so you launch yourself into the past, entering it. It all depends on your preferences, but it is good to keep in mind the style of the rest of the house, so that everything is connected into one harmonious whole.
Budget
Although it is stated at the very end, it is understood that the first item is the budget and your financial capabilities. Act accordingly, do not plan what you cannot cover financially. There are great solutions for everyone's possibilities, so it is not necessary to spend a fortune to make the bathroom functional and to feel comfortable in it.
Conclusion
Every renovation, after the original work and clutter, brings satisfaction with what has been done. So it is with arranging and bringing novelties into the bathroom. Suddenly it will shine with a new glow, it will look cleaner, attractive, and even bigger. We will enrich it with new towels, rugs, fragrant soaps and salts and we will enjoy it. We will proudly show it to friends and relatives, and to our satisfaction and their reactions, we will know that we have done a good job.