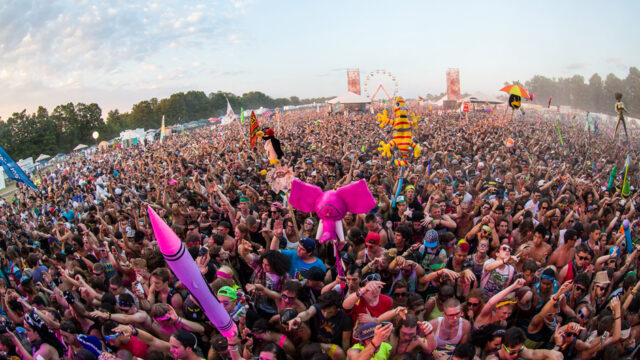 Camp Bisco is making a huge comeback this year and to make up for lost time they are bringing out one of the most diverse, outstanding lineups of the 2015 festival season. The headliners at Camp Bisco this year seem almost too good to be true with sets from Pretty Lights, STS9, Big Gigantic, Bassnectar, Tipper, along with founders of the festival, The Disco Biscuits, who will be playing each night! This legendary squad is definitely the main attraction for Camp Bisco\'s 13th installment but to say that they are the only talented artists on the lineup would be a bold-faced lie. Check out some more must-see artists coming to Montage Mountain for Camp Bisco 2015!
10. Trollphace (Saturday/Dubstep)
After getting signed to Skrillex\'s label, OWSLA, no one could deny that Trollphace was one of the hottest rising stars in dubstep. With heavy drops and dripping bass, Trollphace aims to please.
9. Lido (Friday/Future)
Norwegian producer, Lido, has wowed the electronic community with an innovative and incredibly relaxing sound. Lido is a constant producer of \"them feels\" while also producing for the likes of Chance the Rapper and more.
8. Manic Focus (Saturday/Funkstep)
Funk extraordinaire, Manic Focus, is coming to Bisco to bring that Chicago soul to Montage Mountain. His live sets are known to be very lively and will definitely put a spring in your step.
7. Herobust (Friday/Trap)
Herobust will be busting heads at Camp Bisco this year with his brain-bending trap drops. Moves will be busting at an exponential rate to Herobust\'s trap anthems, especially this one.
It\'s in the name and he knows how to throw one, Party Favor will definitely be a must-see act at Camp Bisco this year. His remixes are insanely popular and perfect for crowd sing-alongs.
5. Ghastly (Saturday/Future House)
Nothing soothes the soul like some wubful future house and that is exactly what Ghastly will be throwing down at Camp Bisco. Be sure to check him out.
4. Mr. Carmack (Friday/Future Trap)
Probably one of the most interesting artists in the game right now and one of the hottest artists out of Soulection, Mr. Carmack is bringing all of his talents to Pennsylvania for Bisco.
KTN never fails to bring the bass for his live sets and always creates a fun environment for his noise killers. Kill The Noise is going to light up Camp Bisco!
2. Jauz (Saturday/ Future House)
Possibly one of the hottest artists of the year, Jauz basically created his own genre and propelled himself into stardom. Jauz has been destroying dancefloors from Ultra to Counterpoint and Bisco is next on his list. Get ready for sharks and wubs.
Emancipator just released their first live album and it is spectacular. Camo Bisco is definitely in for a treat.
HONORABLE MENTIONS
5. Matoma (Friday/ Mashup)
2. Snails (Friday/Vomitstep)
1. Filibusta (Friday/ Glitch Hop)
Check out the daily lineups for Camp Bisco below and peep their website for more information.