The 26-year-old former Love Island star, Megan Barton-Hanson, frequently appears in British media, mainly because of her incredibly good looks.
In her latest Instagram snap, Megan posed wearing a neon green wig, and an eye-popping black ensemble that perfectly displays her curves.
In her caption, the former reality star compared herself to Kim Kardashian as she wrote one of Kim's quotes: "Kanye always says 'dress sexier!' He's always the most encouraging."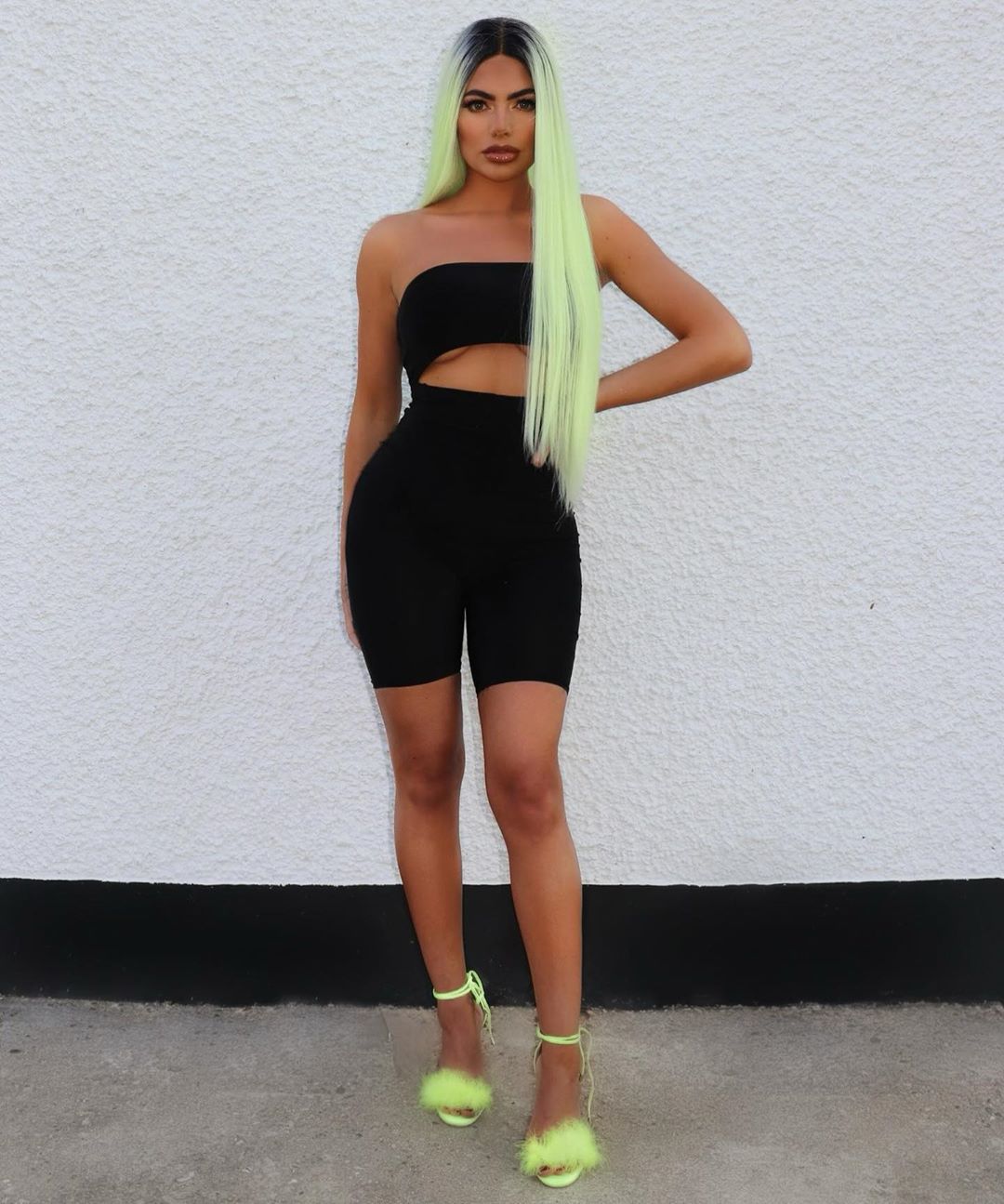 Read Also: Former Bodyguard Reveals Kanye West and Kim Kardashian Call Paparazzi on Themselves
Fans still think otherwise. Her comment section blew up immediately, telling her that she looks a lot like Kylie Jenner and that some didn't even realize who was actually on the snap.
Read Also: Kylie Jenner Poses in a Tight White Dress After Buying a $36.5 Million Mansion
See more dazzling snaps from Megan here: