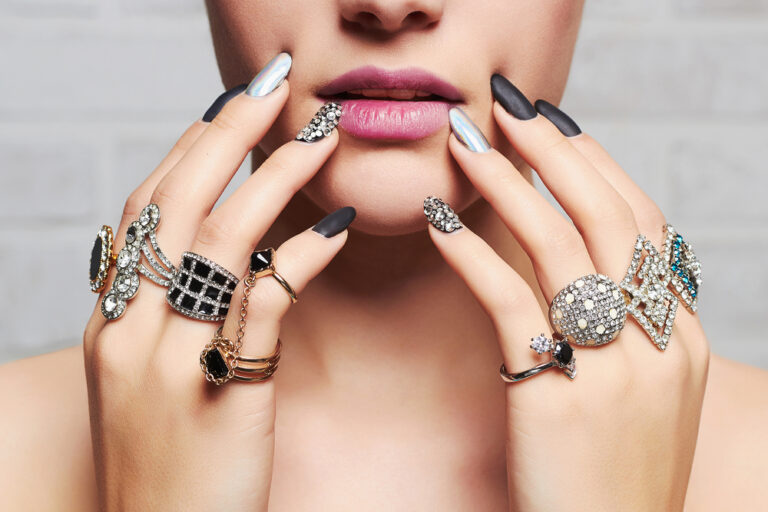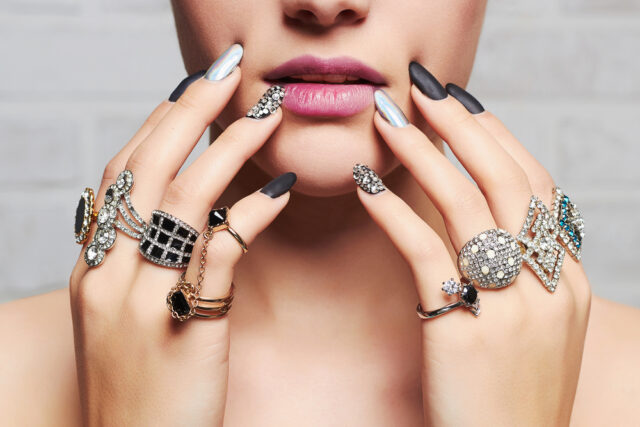 A date night can be a butterflies-in-the-tummy affair, but it's also an opportunity to show off your unique and beautiful personality. Use the tips below to sparkle as brightly as your jewelry!
First Impressions
If this is a first date, then it's extra important to make sure that every part of your outfit is both perfect and represents your own equally perfect self. The type of date will determine the kind of ensemble you'll opt for, but whether you're going casual or knock-out, your choice of jewelry can instantly add class, sass, or cuteness to your look. Choose your jewelry with special care on a first date: allow it to enhance, rather than dominate, your and pick items that you love and feel confident in wearing.
Choose a Subtle Stand-Out Piece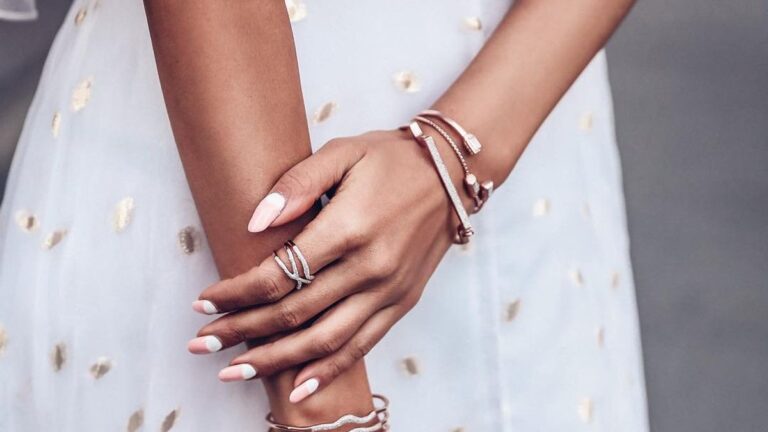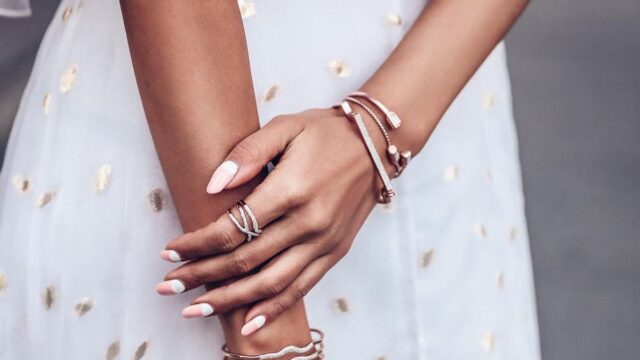 It may be tempting to pile on as much bling as you can, but instead, think about choosing just a single piece of jewelry that will highlight your best features and demonstrate your personality. For example, earrings featuring green gemstones will show off red hair gorgeously, while a simple sterling silver pendant necklace can set off a beautiful neckline to perfection. Keeping it low-key will result in a clean and elegant look – and will make sure your date's eyes stay on yours, rather than being distracted by too much glitter. You can check adinasjewels.com for a piece of jewelry that would be perfect for your date night.
If you do choose to wear a few pieces of jewelry, ensure that each piece complements the other to create a non-busy look. Match items by opting for pieces that incorporate the same metal, are in the same style or feature identical gemstones.
Think About Practicalities
You'll need to consider the activity you have planned for your date night to make a good choice regarding jewelry. For example, if you're going paintballing, you probably don't want to incorporate oversized hoop earrings into your ensemble, and your best and biggest cocktail ring might not be ideal if you're going bowling. Similarly, if you're off to a fancy restaurant with your sweetheart, then feel free to sparkle it up with matching sets or statement pieces.
The season will come into play here: in Winter, if you're going to be outside at all and likely to need a hat, scarf, and gloves, then avoiding earrings and rings could be a good idea to prevent them from getting caught up in the fabric. Instead, opt for a stylish brooch or a chunky, long necklace that can be worn over the top of a coat or jacket.
Spotlight Your Personality
Use your choice of jewelry to demonstrate your unique style and personality. Incorporate a piece that means something special to you, such as a charm bracelet or a necklace that was given to you by a loved one. Consider incorporating a theme: opt for jewelry featuring your birthstone, your favorite flowers, or designs that incorporate motifs relating to your interests, such as animals or books. Personalized or custom-made jewelry is a great option, too, such as these great designs here. Choose an elegant necklace in gold or sterling silver that incorporates your first name, initials, or date of date in either a contemporary or a classic design. Personalized necklaces are available that feature your birthstone, too, which makes for an even more special item of jewelry.
Consider Comfort
You want to be comfortable on your date night and not be worrying about a choker that, it turns out, is a little too small or a ring that's digging in and making it hard for you to eat your meal. Some people aren't able to wear earrings that aren't gold or silver, and, however nice the pair is that you've seen at the shop, don't be tempted if they're likely to leave you in discomfort later on. It's a good idea to have a jewelry 'trial run' before date night to make sure everything fits and feels just fine.
Perfect Pearls
Pearls are perfectly on-trend right now and are a lovely way to add style and grace to an outfit. Wear them with a little black dress for instant old-school glamor, or add to fitted jeans and a white shirt for an edgy yet feminine look. Pearls are available in a variety of colors, including black, pink, and cream, with the rarer hues commanding the biggest price tags.
Pearls can easily be worn with other jewelry and look stunning with classic watches or with silver bangles or simple necklaces.
Match Made In Heaven
Choose jewelry that complements your hair, eye color, and skin tone. Bronze and copper-colored pieces look stunning against warm skin tones, while sapphire and topaz are beautiful on cool skin tones. Vibrant greens and rich blues look lovely against blond hair, so choose earrings featuring jewels in these colors to bring out the subtle shades in your hair or, if you have brunette locks, consider gold or earth-toned jewelry; peridot or emeralds look stunning on redheads. Think about your make-up, too, to ensure that the shades you're using work well with the color of your jewelry.
If you wear spectacles, consider how the frames will work with your choice of bling. Think about complementary colors, similar metals, and shapes to create a harmonious and cohesive look. If your glasses feature large statement frames, then it may be a good idea to opt for smaller, less intricate jewelry to avoid overloading your style.
Alternative Choices
If your personal style, or the type of date you're going on, isn't conducive to rings, necklaces, and the like, but you still want to add a touch of sparkle to your look, then there are other jewelry choices to consider. Ankle chains can be either subtle and pretty, boho and beaded, or big and bright, and are a great option for the beach or other casual Summer dates. There are endless design choices available, including those in precious metals.
You may also want to consider jewelry for the hair, which makes for a gorgeous addition to festival or gig date ensembles. Select jewel-encrusted gold chains, strands of pearls, or delicate silver hair ornaments for an effortlessly breezy and beautiful look.
Incorporating diamante embellished cufflinks into a loose shirt and tight jeans outfit can make for a distinctive look, or wear a copper or bronze band on your upper arm for a strong alternative look. Toerings, ear cuffs, and silver bands that loop around the waist are all other jewelry choices for those who want something a little different.
And It Goes Without Saying….
If you've had a few dates with this special person and they've gifted you jewelry…disregard all of the above advice and wear it. Even if it doesn't match anything, you're wearing!