Watches are an accessory that exudes elegance, and as such, they belong on everyone's wrists. When buying a watch, it is important to pay attention to several things. Of course, this all depends on what kind of watch suits your needs, however, we always suggest a skeleton watch.
In addition to the mechanism being something that is the virtue of this little nifty thing that shows you the exact time, it+s its design that leaves no one indifferent. Its long history of existence confirms the fact that what is valuable lasts.
Today it is possible to find these watches at much more affordable prices than you expect, but so that you know you have made the right choice, we have selected the 8 best watches for you.
So it's time to get your pen and paper ready!
1. Cartier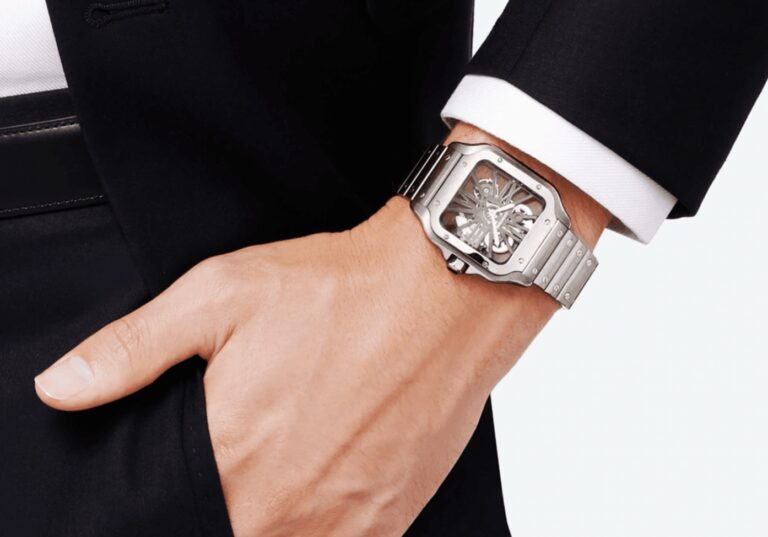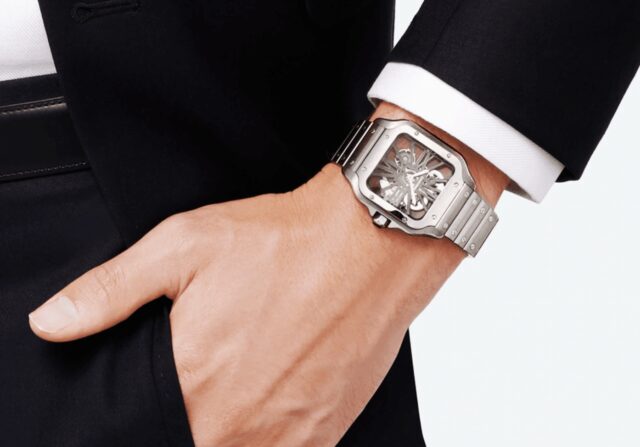 If you still want this to be the next investment that will pay off for you, then you can't go wrong with Cartier. This brand proves its quality year after year. Anyone who owns jewelry designed by Cartier represents glamor and shine!
And how could it not be when this prestigious brand has been building its name for decades? So if you want the same watch as Brad Pitt or his ex-girlfriend Jennifer Aniston, then this is the right choice for you! Of course, we must warn you about the price range of this product. Cartier is considered one of the more expensive brands and you will definitely pay for its name with this jewelry.
If you'd like to save up for some real estate before that, then we suggest you keep that $27,000 in the bank instead of being twins with Spider-Man star Tom Holland.
Our recommendation is Santos de Cartier Skeleton.
2. Richard Mille
Also, one of the more expensive versions when it comes to this little thing. As with Cartier, you pay for the brand name, so you have to be prepared to shell out a larger sum of money.
What this watch offers you is tradition. Although, for the money you're putting up, the watch should at least brush your teeth for you before bed. Jokes aside, this intricate design gives off the vibe of a wealthy businessman. So, if you want to make the impression of a rich and elegant businessmanor you want to wear the same watch as Rafa Nadal – prepare to pay up.
Our recommendation is RM 052.
3. Fossil
Now we move on to slightly cheaper and more affordable versions of this design that also offer you quality. Fossil is well known in the watch world as an affordable brand. In addition to its price, which is more than acceptable, its mechanism gives confidence. With it, you also get a guarantee!
So if you decide to buy it for yourself or a loved one, you won't go wrong!
Our recommendation is Townsman Automatic Light Brown.
4. Boderry
This brand does not have such a long history of existence as the previous one on the list, but it is reliable and that is exactly why it is on this list. The dedication to detail and creating new designs is reflected in their products.
Although they have been around for 15 years, they have developed a mechanism that is guaranteed to always be a good option. If you are not sure, you can visit the Boderry site with one click. We assure you that this micro-brand watch will leave you speechless.
Our recommendation is Skeleton Titanium Olivedrab.
5. Oris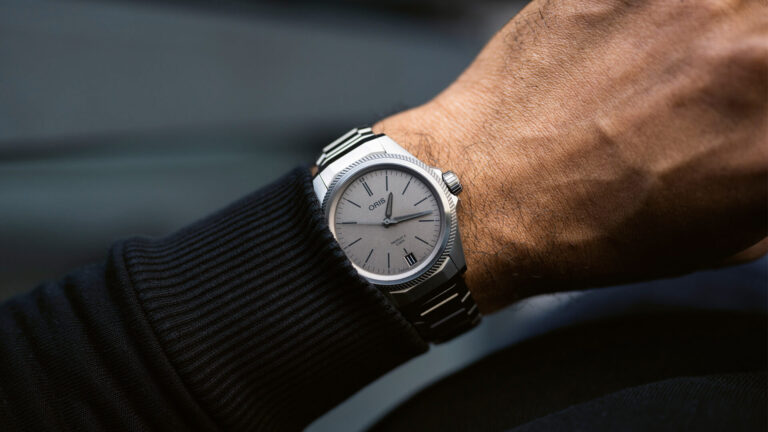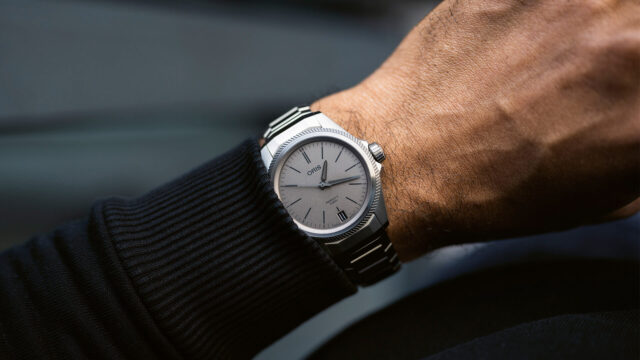 If you are still the type that leans more towards sports in terms of style, here is a watch for you! So, in addition to being a skeleton, it easily adapts to your casual sports style.
You don't need a suit for this watch. Whether you're wearing tracksuits or jeans, this is the perfect choice for you. With it, you'll get a case in which you'll always be able to easily put it back when you're not wearing it.
Our recommendation is ProPilot X.
6. Bvlgari
If you are not sporty, nor the elegant type, but Keanu Reeves in the movie Matrix is the concept of fashion for you, we have good news for you. Bvlgari design watches that give off that vibe.
You will see the work of his mechanism with your own eyes! They are not too casual, and they are not too elegant either. However, don't expect to save money while shopping for this one.
Before you decide on this watch, think carefully whether or not you can find a better use for that money, or you're set on feeling like a badass!
Our recommendation is OctoFinissimo.
7. Audemars Piguet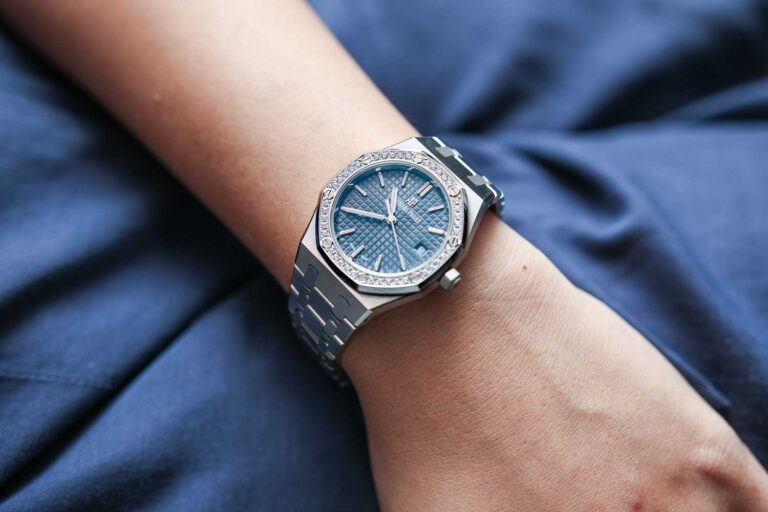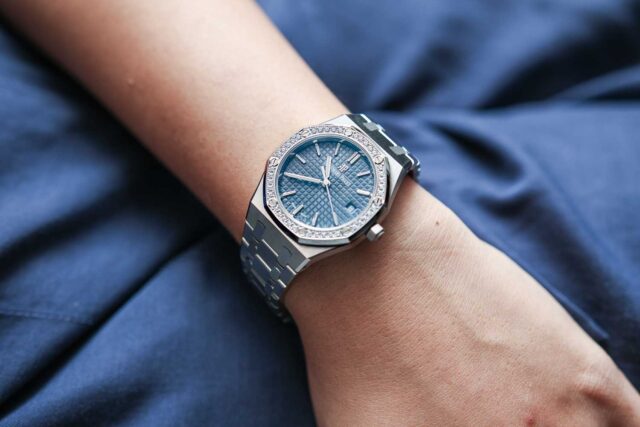 This 41mm watch has one big advantage, which is that it is waterproof! So you won't have to take it off while showering or on the beach because its mechanism is water resistant.
If you want to own this little real miniature work of art, you have to pay the price of 185 thousand dollars. A real little thing! Although it is extremely expensive, if you are willing to sell your internal organs on the black market or find a rich wife or husband, this will not be a problem for you.
Our recommendation is Royal Oak Selfwinding.
8. Tissot
A combination of casual and elegant. This watch fits all styles. The price range is around 2000 dollars, which is a real small thing compared to its predecessor.
You get a two-year warranty with it. Like Audemars, it is waterproof. Its glass is made of the hardest materials, so it is almost immune to scratches.
Our recommendation is T-Complication Squelette Mechanical.
Conclusion
Any investment requires you to do your research well. Each of these watches has certain features that may not suit you. But what we can guarantee you is that a watch does not have to cost a lot to be of high quality.
Most often, the price of the more expensive ones also includes the brand name, which is certainly not a very meaningful thing. So, if you don't want to spend a small fortune or are simply not a collector of these little things, there is no need to pay a lot of money.