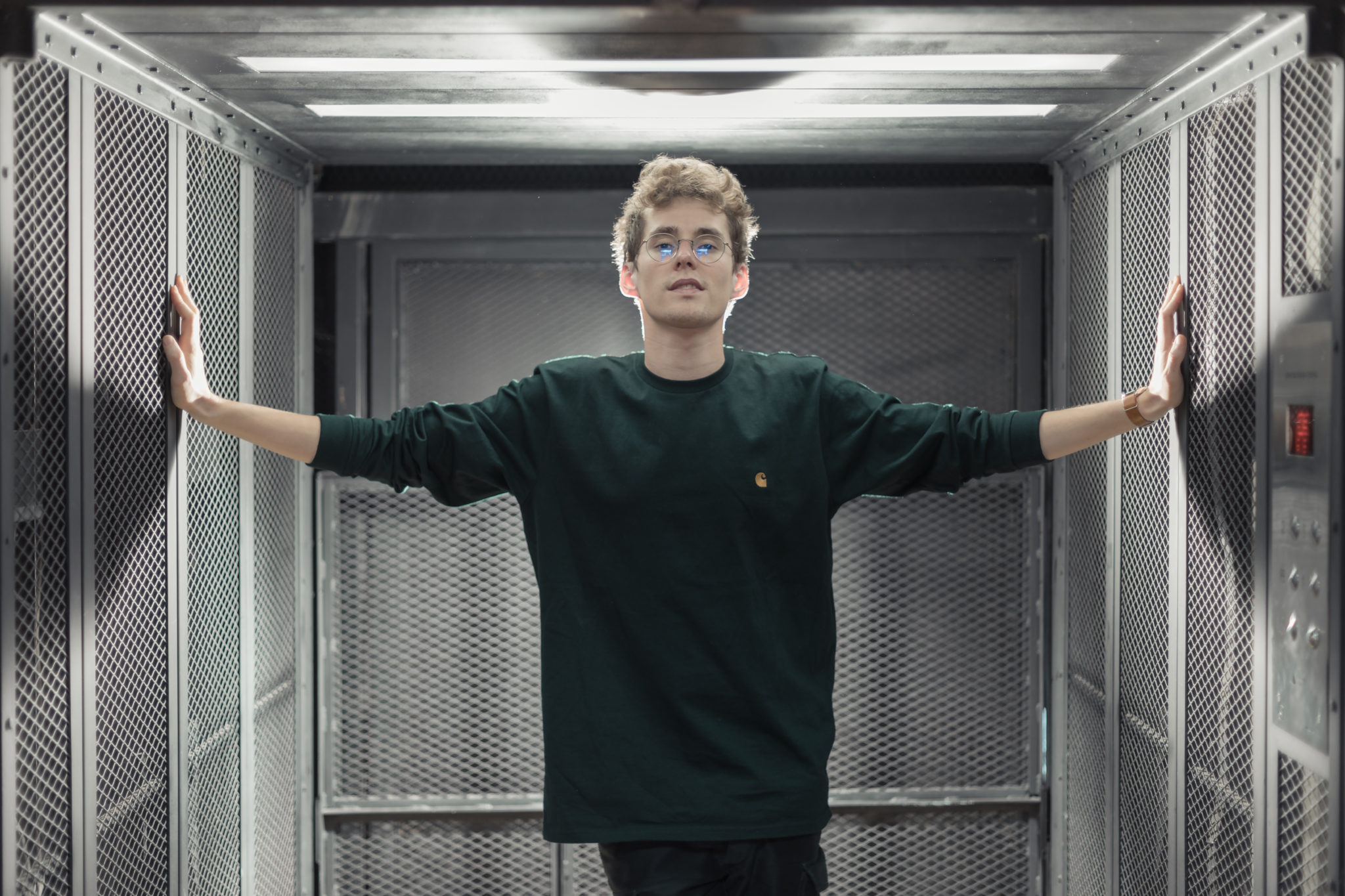 Over the past couple of years, Felix De Laet, better known as
Lost Frequencies
, has catapulted into international success with his first smash-hit single, "Are You With Me". Since then, he has become the first Belgian artist to have 5 hit singles on the official Belgian charts. Lost Frequencies has also released his debut album "Less is More" in 2016 via Armin van Buuren' Armada imprint.
One of his most recent singles "Crazy" with Zonderling is a uniquely styled dancefloor anthem. Most recently, he Lost Frequencies released a new single
"Vlogst"
, is set to premiere a unique, deeper sound that is different from the artist's general tropical house associations. We got a chance to get his thoughts on his new music, managing his label FoundFrequencies, and a global touring schedule – check it out below!
Thanks so much for chatting with EDM Chicago! How does it feel to be back in Chicago and playing at Concord Music Hall? 
It feels good! My American fans have been very supportive, it's been super fun touring with Don Diablo on his NorthAmerica FUTURE Tour and I always enjoy coming back here. I just released my new track 'Vlogst' as a free download which is a lot deeper, moving away from the"Tropical" sounds that people associate me with – I think it sounds a lot more"American" and the US fans have been asking me non-stop on social media what it is, I'm glad I can finally reveal! Concord Music Hall has so much history, I had so much fun!
 You have been on the road for quite some time now and have a packed 2018 lined up. How has it been to travel to so many places and venues?
I love traveling and to be asked on this tour is an amazing feeling – I have played a lot of solo shows in America and also toured across the country at big venues with The Chainsmokers. I've recently been to South Africa, Brazil, Spain, Shanghai, Berlin, Paris and I was lucky enough to have a small vacation in Tahiti, which was so remote and beautiful – it looked like a postcard! I feel very lucky and thankful to my fans for them helping me to live out my dream.
You recently launched your own label, Found Frequencies. How has the transition been from primarily producing to also managing the label?
It's been fun – I have a great team around me both personally and at Armada – the most difficult thing is sorting through demos, productions and collaborations deciding what is going to be our next release! Out next releases are going to sound super fresh and cool!
What inspires you and the music you make? 
My motivation, my friends, my family, my fans, my relationships – even other music, old and new, inspires me.
Your latest single "Crazy" is definitely very unique and has been receiving support from the likes of Martin Garrix, OliverHeldens, and more. How did this track come to be?
Thank you! Zonderling remixed my track'What Is Love' and I was really into their vibe from the first time I met them.I'm very happy with our final track, an equal mix of both of our different styles I feel and we have some cool remixes dropping soon with some very different sounds 
Any future plans you can share?
Well, at the moment we are preparing our remixes for 'Crazy' and planning a lot of festivals already! So I'll be bringing my Lost Frequencies & Friends stage back to Tomorrowland, as well as playing the main stage, and I'll be playing at Dreambeach Barcelona, BeyondWonderland in Mexico and I'll be heading back to EDC Vegas – a lot more to be announced soon but you can keep up to date on my social media ?