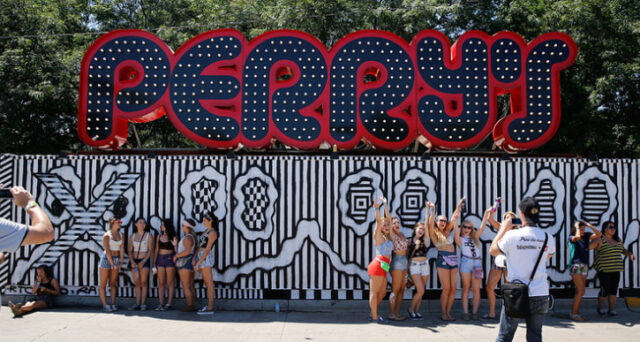 Following the biggest EDM weekend in Chicago, (see: Spring Awakening) here are the can\'t miss EDM sets for Lollapalooza 2015.  EDM at Lollapalooza has grown to be more than just the evolution of Perry\'s stage.  The genre now has a strong foothold in the roots of the long-running festival.  This is easily seen on Sunday\'s lineup where three of the four headlining acts are EDM artists: Bassnectar, Kygo, and Nero.  While most artists performing at Lolla are tremendous, here is a preview of highlights for the weekend.
Friday, July 31st-  Destructo and Dillon Francis are key artists for the opening day of Lollapalooza 2015.  Gaining a notice due to his 2014 album, West Coast EP, Destructo  is a self proclaimed techno DJ.  He has produced and worked with notable artists including Deadmau5, Justice, and YG.  Most known for his track, Dare You 2 Move, Destructo will be poised to make everyone dance during his early friday set (2:00-3:00pm). Later in the day, Dillon Francis snagged a one and a half hour time slot from 7:00 to 8:15pm.  The DJ most famous for combining styles of moombahton, house, and dubstep is most likely going to play most of his most recent album Money Sucks, Friends Rule, highlighting the songs Get Low feat. DJ Snake (playing the set prior to Dillon Francis), Set Me Free feat. Martin Garrix, and When We Were Young.  Headlining the opening night is House DJ and Chicago native, Kaskade. A tall order to headline opposing Paul McCartney, however will undoubtedly provide a great show since his last headlining Lollapalooza performance in 2012.
Saturday August 1st- Lollapalooza Saturday is captured by the trap god, RL Grime and house DJ Alesso.  RL Grime, entering the festival season hot from his recent album VOID, is performing in the middle of the day from 4:30 to 5:30 at Perry\'s Stage.  You\'ll be sure to hear the bass from songs like Scylla and Core from stages away. Opposing the trap style, but every bit as entertaining will be the Swedish, House DJ Alesso who is closing out Perry\'s stage on Saturday night.  Forever, his most recent album, was released on May 26th. The track Under Control feat. Calvin Harris on the album reached a U.K. chart number one.  Alesso will provide a great option for EDM fans, as the other headliners on Saturday night are all from opposing genres (Metallica, Sam Smith, and G-Eazy).
Sunday August 2nd- The closing day of Lollapalooza 2015 is packed with talent.  The two leading the wave are Bassnectar and Galantis. Swedish duo Galantis, performing at Perry\'s Stage from 3:30 to 4:45pm, will be directing their set from their album Pharmacy (released on June 6th, 2015).  A combination of Christian Karlsson (formerly of alternative group Miike Snow) and Linus Eklow,  Galantis\' leads their album with track, Runaway.  Ending the weekend on the Bud Light Stage is the base god, Bassnectar. Having just released five tracks from his upcoming album Into the Sun, he\'ll be bringing in new music.  What better way to close out Lolla than with a dubstep giant.  Both Bassnectar and Galantis will be performing amid an onslaught of EDM talent on Sunday including: Nero, Kygo, Odesza, Nicky Romero, and The Chainsmokers.
See the whole Lollapalooza 2015 lineup here.