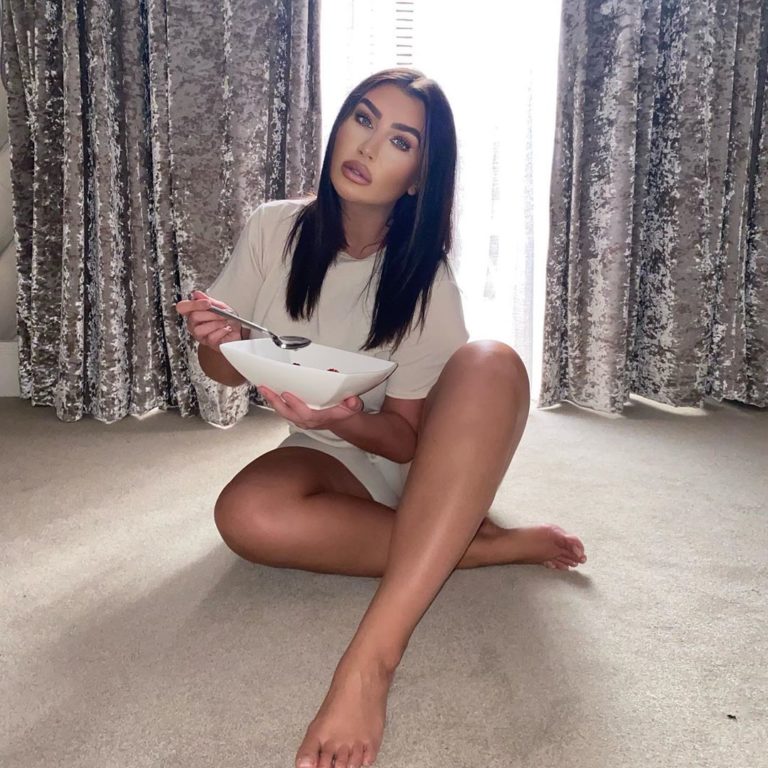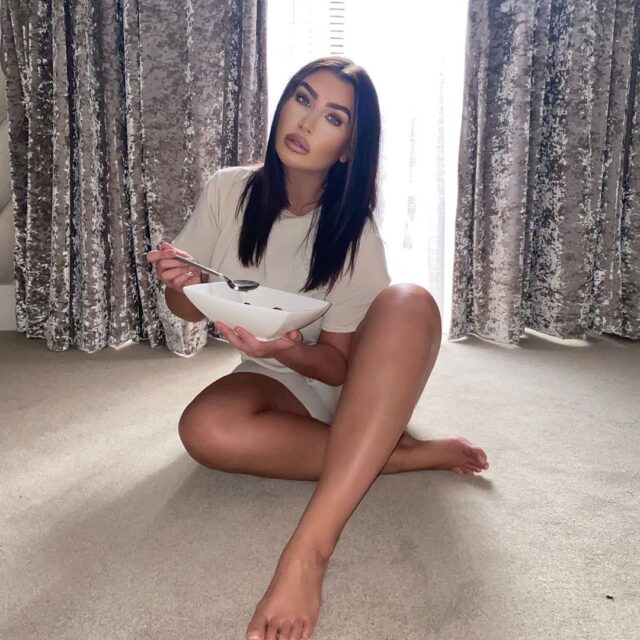 Lauren Goodger is taking good care of herself during quarantine amid the Coronavirus. She was spotted in her driveway as she took selfies and stretched out to prepare her body for a workout.
The former Towie star set the pulses racing as she posed wearing very tight lilac lycra that perfectly displayed her luscious assets. She managed to do a full makeup look, and her hair was casually tied up in a ponytail. Her phone, with a Louis Vuitton phone case, was in her hand the whole time.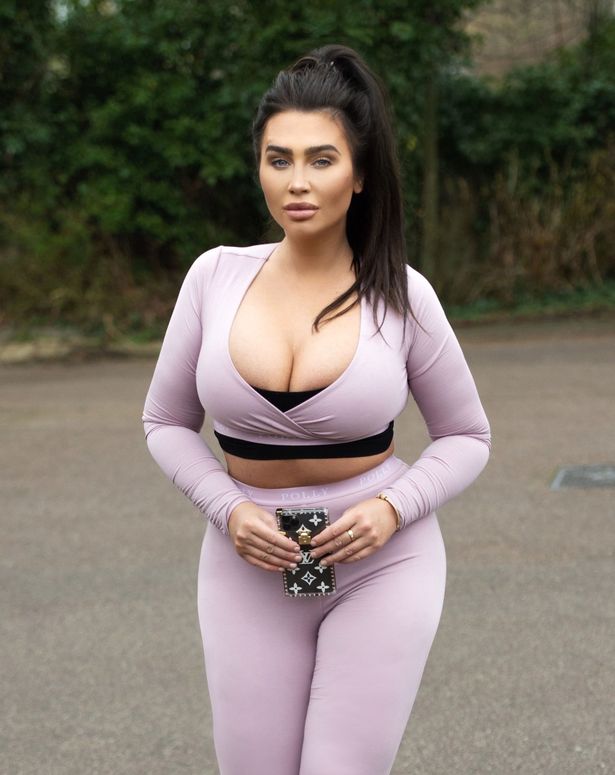 Read Also:Provocative Demi Rose is Striking Again in a Black and White Photo
Unfortunately, the Coronavirus pandemic had a bad impact on Lauren's business, and she was sad to inform her fans and customers that her beauty salon will start working as soon as she gets the opportunity. She wrote on her Instagram the following: "We will be closed until further notice."
"But I am still on Instagram for bookings and planning more beautiful faces for when this COVID-19 passes stay safe," Goodger added.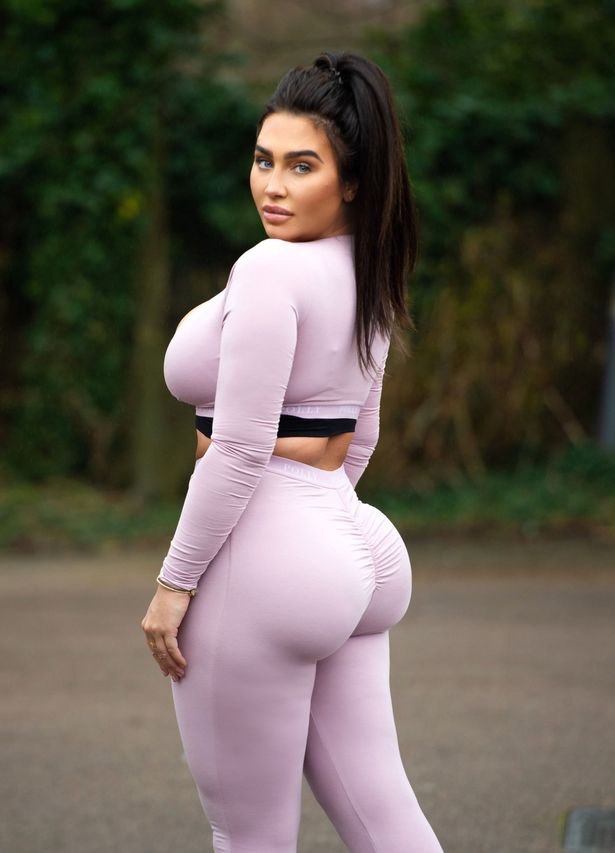 Read Also: Sensational Jojo Babie Will Make You Lose Your Mind in a Yellow Bikini
Lauren actually claimed that she is excited to spend some time alone even though earlier in March she wrote on her Instagram Story that she would "definitely be pregnant by the end of the week" if she had a boyfriend isolating with her.