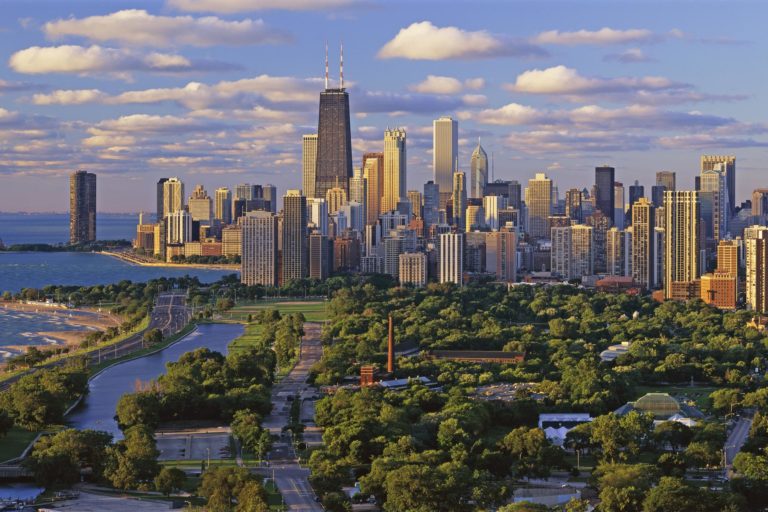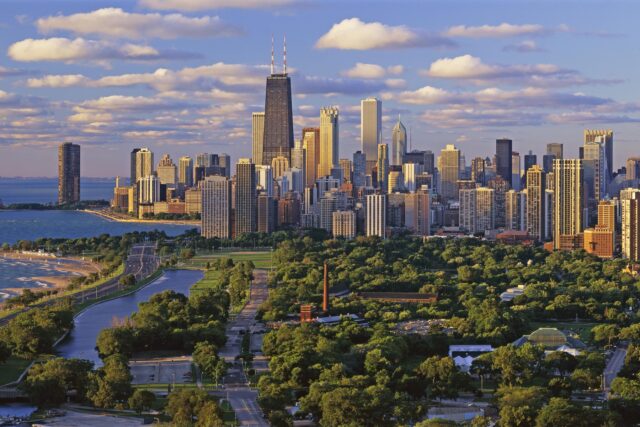 Chicago is a great city to be an fan of great music. Especially of the electronic dance variety.
As we all know, we have seen the electronic music scene absolutely explode into the mainstream in the last few years. We have more publicized events and local DJs, many of our own festivals dedicated to the genre, and we\'ve even seen EDM seep into some of our pre-existing festivals,
creating massive lineups of artists
including everything from DJs whose bangers you can hear at any bar or club tonight to bands your father listened to in high school, and they draw in diverse crowds from all over the world. Last week, we saw the arrival of yet another massive EDM festival in the Chicago area. Bassnectar, Pretty Lights, Aarmin Van Buuren, and over 70 others will be taking over
Toyota Park in Bridgeview for Freaky Deaky festival
 (which began as a single day indoor concert at the Congress several years ago) this Halloween weekend. (Seriously,
get these tickets while they\'re hot
, you don\'t want to miss this.)
So, for those of us keeping score at home, that now tallies up to be the seventh major outdoor festivals in Chicago that is dedicated to EDM/pop music: Spring Awakening, Mamby on the Beach, Lollapalooza, North Coast, and now Freaky Deaky What a great time to be a music fan, indeed. We get more chances to see our favorite artists, get together with friends, and dance all day \'till the sun goes down. What could be better?
But, dear reader, I am sorry to say that I sincerely doubt that this trend will last.
The fact that React had to move Freaky Deaky out of the city could be an indication that Chicago\'s festival belt is down to it\'s last few fibers- never mind the fact that the fest will be in the wrong season entirely for an outdoor event (Seriously, with how fickle the weather can be in Chicago, I\'m hoping I won\'t need to wear my winter coat to this one). And that\'s to say nothing of the fact that at least five artists (that I am personally aware of) that will be playing in Freaky Deaky have already played at a Chicago fest this summer:  Bassnectar, Vic Mensa, Hermitude, Flying Lotus, and Logic (As if more Bassnectar could possibly be a bad thing).
But I think the strange time and place of the festival can most likely be attributed with a trend that I have noticed with Chicago festivals: all (except for Lolla and Spring Awakening) of the major festivals Chicago has had in the last few years have taken place in lower income neighborhoods. With Mamby in Bronzeville, North Coast and Pitchfork on the west side,  2014\'s Wavefront festival in Uptown, and Riot Fest getting kicked out of Humboldt park and moving to Douglas Park in the even less well off Little Village neighborhood, festivals have a pretty commanding hold on many of the low income neighborhoods in Chicago. The festivals do all they can the recruit local people to work these events and try their best to restore the parks to their original state before the fest, but it can be a daunting task to repair acres upon acres of destroyed  green space. Riot Fest organizers were able to get Humboldt back into shape
by late spring of this year
, but that was not good enough for community leaders, who saw fest attendees as intruders into their territory who came in, got drunk, and ruined an integral part of their neighborhood.  In total,
repairs to the park after the 2014 festival ended up being around $184,00
as opposed to $54,000 in the previous year. With the fest now in Douglas Park, I think it is very clear that organizers had better nix those muddy mosh pits–the future of the fest and, by extension, other festivals in the city could very well depend on it.
And that\'s completely aside from the fact that Chicago already has
an insane number of local events during the summer
. On any given weekend there are street fairs, ethnic food fests, sporting events, and smaller music festivals showcasing local artists. It makes the logistics of getting around on the weekend in Chicago a complete nightmare–ever tried to drive on the Kennedy on a weekend in the summer? If you value your sanity, don\'t. As you can imagine, traveling through the city when the a festival is in town is a complete joke when the fest (sadly) isn\'t your destination.
No doubt React was feeling the indirect pressure from the city, whose attitude towards large festivals seems to shifting from excitement about the insane amount of money coming in to one of what seems like just plain annoyance. Freaky Deaky\'s move to a stadium in Bridgeview is almost certainly a reaction to this shift in the zeitgeist. But one thing is for sure: young people will continue having a large amount of disposable income, they love to spend it on seeing their favorite artists, and festivals are the most economical way to do that.