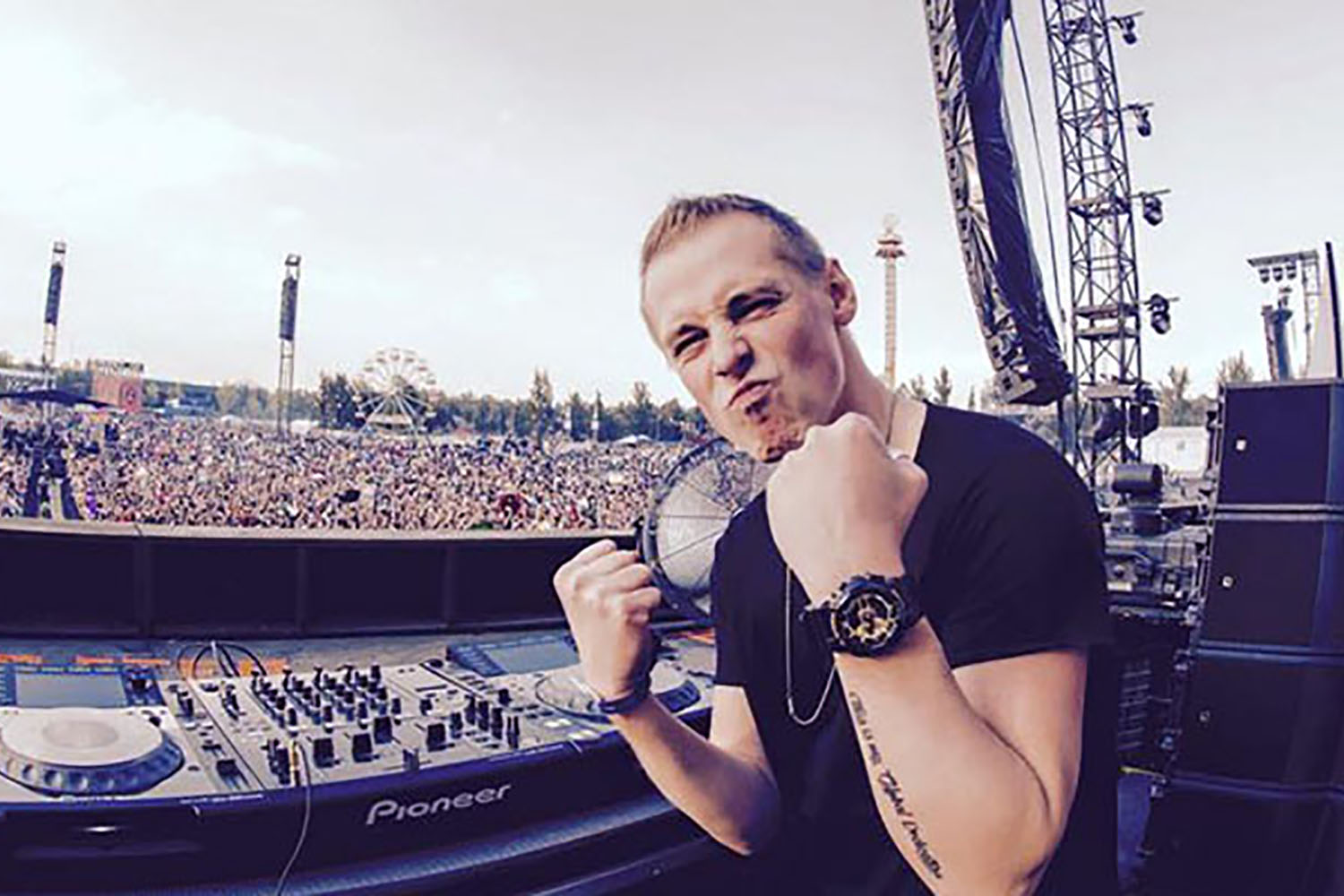 Coone is one of the biggest hardstyle producers of today, having taken countless fans on an energetically emotional journey through the harder sounds of dance music over the past 20 years. His music has been known to move fans to tears one moment, then have them jumping and stomping ecstatically the next.
His new album, "Trip to Tomorrow," was just released today through the record label which he founded back in 2006, Dirty Workz, and is available to stream and download on all major platforms. In it, Coone brings fans more of that perfect mixture of passionate emotions and ramping energy that he has become known for over the years.
Coone's "Trip to Tomorrow" features sounds from other prominent artists in the EDM industry, such as TnT, Ummet Ozcan, LAXX, and Sephyx. It also includes he hard-hitting anthem "Dedicated to the Core," the official anthem of Defqon.1 Australia 2018.
The new album wraps up with a magnificent acoustic version of Coone's tear-jerking classic tune "Faye," a song that fans everywhere anticipate hearing at every Coone set. It features a beautiful orchestral vibe and a flawless piano track from Hardstyle Pianist.
Check out the track list and listen to the album, and let us know what you think in the comments below!
Coone – Trip to Tomorrow
1. Evolution is Here
2. Superman (feat. Jelle Van Dael)
3. Pump Up the Jam (feat. Technotronic)
4. Never Alone
5. Dedicate to the Core (Defqon.1 Australia Anthem 2018)
6. Trash Moment
7. High From It (Coone & Sephyx Remix)
8. Faye (Acoustic Version)