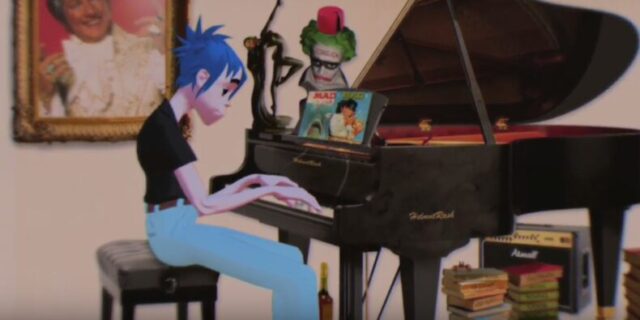 Photo from 'Sleeping Powder' music video
Gorillaz fans were left begging for more 2D focused tracks after the release of Humanz. Now, Albarn has given them just that in the pleasant surprise of 'Sleeping Powder.'
Damon Albarn wasn't lying when he said he had about 40-45 Gorillaz songs that didn't make it onto Humanz.
"I'm just sort of slowly going through all tunes that sort of didn't work out and finishing them," Damon Albarn stated in an interview with Zane Lowe shortly before the release of Humanz. "I can stay in the game for at least another 18 months, I reckon."
Typically, Gorillaz release B-sides to their records. Could 'Sleeping Powder' be the first track off of Humanz part 2?
Check out the song and video below.