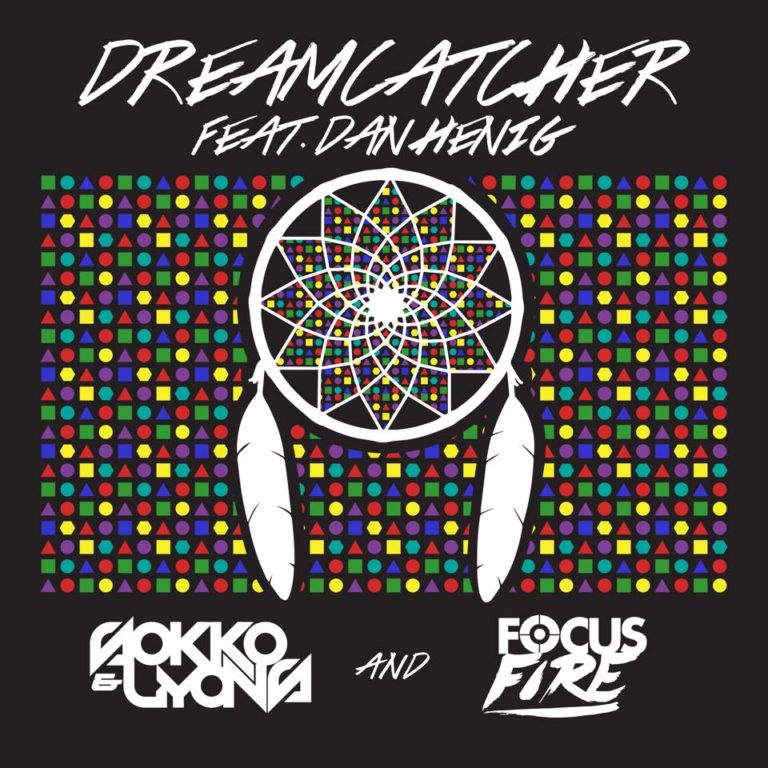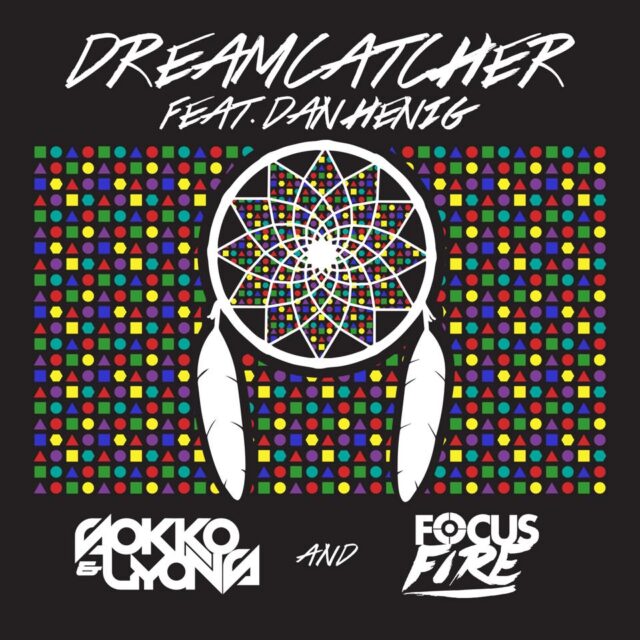 The Oregon/LA based duo Sokko & Lyons are back again and this time teaming up with Focus Fire on a new collaboration titled \"Dreamcatcher.\"  The track contains a light and playful sound with catchy yet pure vocals from singer/songwriter, Dan Henig.  As the song continues to build, it takes you on a journey with powerful flowing synths that lead into the hook and finally surprises us all with an unexpected deep and tropical sound at the drop.
Sokko & Lyons continue to keep producing music together despite the distance between them by utilizing Skype to bring them together for studio sessions.  Sokko made the move to Los Angeles to further pursue his passion for music and will be attending the production school, Icon Collective this fall while Lyons remains in Eugene, OR.  However, the two will reunite face to face as they embark for a tour across the western half of the US this fall after receiving support from Thomas Gold and Breathe Carolina\'s radio shows.
Focus fire also shares the same story of distance as Christian lives in Arizona and Mark lives thousands of miles away in Scotland.  But this doesn\'t stop the duo from producing emotionally charged music that showcases their variety of musical styles.  The two have released tracks and remixes that range in style from dubstep to progressive house and even drum n\' bass.  So far Focus Fire has opened for big name artists such as 3LAU, MAKJ, Bro Safari, and Mija proving that the DJ duo is on the rise.
Dan Henig collected over 80,000 subscribers on his very own YouTube channel due to his popular and outrageously funny \"Coffee Shop Acoustic Sessions\" and covers of well-known hits.  During this, Henig had the opportunity to collaborate with acclaimed producer, Tim Patalan on a promotional EP and even embarked on a state wide tour back in 2014.  The singer/songwriter definitely doesn\'t shy away from the stage lights after performing at several music festivals and even opening for artists such as Brett Dennen, Theo Katzman, John Krajcik, and 3 Doors Down.  Like Sokko, Henig also recently moved to LA to pursue his music career and while the two have become good friends, they continue to work on a multitude of music projects together.
Check out \"Dreamcatcher\" and download your free copy today!
Sokko & Lyons
Facebook: https://www.facebook.com/SokkoandLyons
Soundcloud: https://soundcloud.com/SokkoandLyons
Twitter: https://twitter.com/SokkoandLyons
Focus Fire
Facebook: https://www.facebook.com/FocusFireMusic
Soundcloud: https://sounddcloud.com/FocusFireMusic
Twitter: https://twitter.com/FocusFireMusic
Dan Henig
Facebook: https://www.facebook.com/dan.henig.music
YouTube: https://www.youtube.com/user/danhenigmusic
Twitter: https://twitter.com/DanHenig
For more information please contact:
Kiera Miller – [email protected]