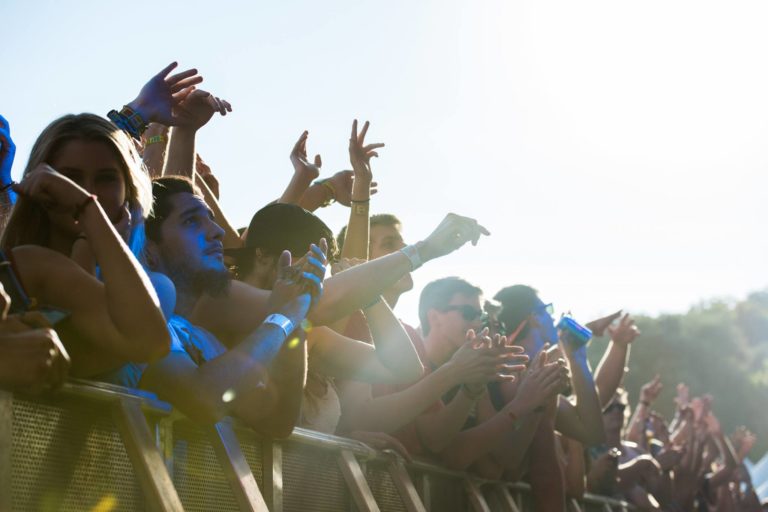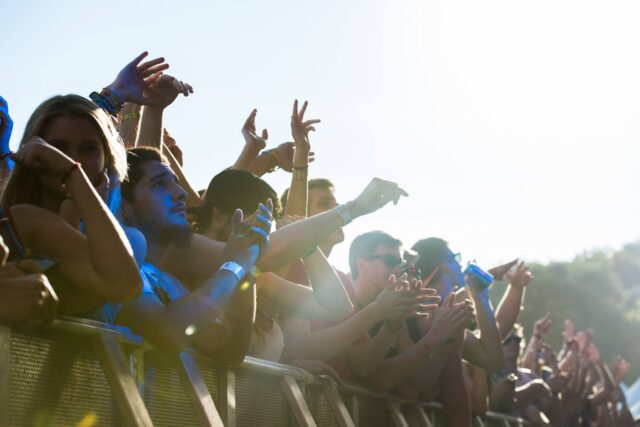 It is always a thrilling and overwhelming feeling when a first-time music festival is about to commence. No pictures, videos, or past experiences can be shared from the previous years because the festival has not yet taken place. The first ever Shaky Beats Festival is taking place in Atlanta, GA. in Centennial Olympic Park, which is home to so much life, art, and even culture of the city. The festival is a full three days (May 20-22) and with it soon to take place there are five things to keep a look out at this unique first time ever festival!
The one factor when it comes to whether or not attendance is big at a festival is, of course, the lineup. Shaky Beats Festival made a statement with this massive distinct lineup that includes huge dance music names such as, Porter Robinson (LIVE), NGHTMRE, ODESZA, Major Lazer, and even Carnage. Not to mention including Chromeo (LIVE), The M Machine, Marshmello, and even A$AP Ferg. It is good to finally see Shaky Beats taking the first step in striving away from the mainstream lineups that are so commonly being seen at other music festivals. Utilize this time my fellow festival goers to go and broaden your music taste and discover new sounds and artists because Shaky Beats Festival is giving you this option to do so.
For most festival goers the one question that comes to mind instantly from everyone is the one pertaining re-entry? Well, I am pleased to announce that Shaky Beats Festival is allowing \"all ticketholders\" re-entry up to THREE times EACH day! Folks, you heard me right and please feel free to read that sentence over and over again till you believe it because it is a true statement. I myself can say I have never attended a festival before that actually allows re-entry let alone up to THREE times EACH day. I am intrigued to see how this works and I think this is a brilliant idea because I know sometimes I would love to be able to go back to my hotel room to take a quick power nap on a bed versus on the ground.
In is no secret that Atlanta hosts some of the best food options made available to the public in all America. Shaky Beats Festival will be including a wide variety food for all festival goers. For instance, some of the food choices that will be present at Shaky Beats are Bento Bus (fresh and healthy Japanese fusion street food), Bhojanic (Homestyle Northern Indian food on the go), and even Nectar Food Truck (handcrafted sandwiches made with many organic and local ingredients). No matter the mood you are in Shaky Beats Festival will be able to fill your stomach so you are good to go to continue the party in Centennial Olympic Park.
A festival is more than just the music. It is always vital to include other activities in the festival to help enhance the festival goer experience. Shaky Beats Festival has this portion of the festival covered and will be including live art installations, cellphone charging stations (for all you social media addicts like myself), and even special viewing decks will be made present at the festival. So make sure to take a break from raging and check out these extra features Shaky Beats Festival is including.
Many festivals around the world are adapting to the whole \"cashless\" trend because it has become such a huge hit in the recent years for the festival scene. Shaky Beats Festival can now be added to that list of cashless festivals. This is a smart move for them because in my opinion it always a refreshing feeling knowing that the only things I need to worry about are my ID and then, of course, my band that is on my wrist that holds my money for the weekend on it. I do not have to worry about bringing my debit card or cash in the festival and then accidently losing it. You can activate your wristband online and set up the cashless system from there.
Tickets are still available if you have not purchased them yet but just be warned that you will have to pick up your band at will call. Advanced General Admission 3-Day tickets hold a price of $162 as well as VIP 3-Day tickets hold the price of $512 and are still on sale now at http://www.shakybeatsfestival.com/tickets/. If you can attend all three days single day tickets are also made available online too.
The time is almost here to get down and SHAKY! Are you ready? #ShakyBeats
Photo Credit: Facebook