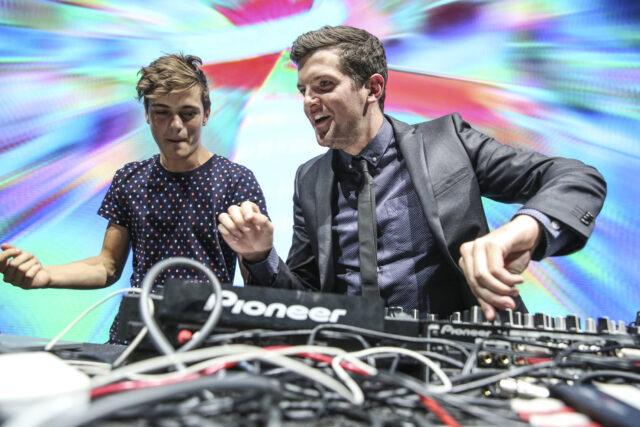 It\'s no secret that Dillon Francis has a great sense of humor. Whether it\'s on stage playing a set with chicken tenders dancing in the background or in his Snapchat story, the guy is always cracking jokes. Earlier today, he and Martin Garrix released their music video for their recent track \"Set Me Free\" and it has all the Dillon humor you could ask for.
\"Set Me Free\" was one of the tracks on Dillon\'s Money Sucks, Friends Rule album, which came out last year. In his Snapchat story today, Dillon explains why it took so long to produce a video for the song. The two had created a music video earlier but it didn\'t work out. It had a lot of great clips but didn\'t make a sensible story. Just when they were feeling bummed out and thought they had wasted a lot of money, someone from Mad Decent took another stab at the video and it all worked out.
The video has a lot going on in it and is very entertaining. It starts and ends with a computer screen with all sorts of silly clips in between. There\'s really no way to accurately describe it so I suggest you just watch it below. Enjoy!

Also Dillon explains why the music video took so long to make:
https://www.facebook.com/DillonFrancismusic/videos/10153723411152808/
Photo via Red Bull.